Do you believe it's difficult to locate a desired person during the recruitment process? If you have us by your side you are on the right track. You'll be well on your way to recruiting a new team member if you use VIVAHR's FREE Audiologist Job Description Template. It's critical to have the right team on your side when it comes to candidate search. The outputs should be faster and more efficient in order for you to progress.
Check out our VIVAHR software to instantly post your job openings. You will have a more pleasurable hiring experience this way. Follow our candidate-search standards to the letter, and customize your skills to each post. You'll have a better chance of finding the right individual for the job this way.
What is an Audiologist?
An audiologist is a medical specialist who specializes in issues involving the ears, hearing, and balance. The audiologist conducts hearing tests on individuals and develops treatment programs. The audiologist, as an expert, may do advanced tests and diagnostics, and a patient may be referred to the audiologist by their primary care physician.
Audiologists can be found in a range of places, including hospitals, private offices, and hearing aid businesses. Audiologists may be able to help a deaf patient hear for the first time or again with current technology. It is a sector of customer service that allows an audiologist to assist people in living happier and healthier lives.
Related Job Titles for Audiologist 
Occupational Therapists
Optometrists
Physical Therapists
The Top Audiologist Skills
| | |
| --- | --- |
| | |
| | An audiologist must have a broad understanding of medicine as well as in-depth knowledge of audiology. An audiologist's medical knowledge and abilities enable him or her to accurately perform tests as well as identify and treat any issues that may be identified. The audiologist must also stay current on innovations in the profession in order to guarantee that all of their methodologies and diagnoses are up to date and that patients receive the best possible treatment. |
| | When diagnosing a patient, an audiologist will usually administer one or more tests to learn more about their issue. The audiologist's data analysis abilities allow them to examine the results of their testing to see what they say about the patient, and then utilize that knowledge to help determine the accurate diagnosis for their ailment. |
| | During the course of their profession, an audiologist will be exposed to a variety of medical technologies, ranging from simple instruments to electronic equipment and computer systems. To be successful in a modern medical context, an audiologist must be comfortable with using these technology instruments, since they are critical to accurately diagnosing and treating patients. |
| | In the medical field, being able to communicate properly is essential, especially when communicating with patients. There are moments during an audiologist's day when they must explain a disease or a recommended therapy to a patient or a patient's family who does not have a medical understanding. Strong communication skills enable the audiologist to convey the problem in a way that anybody, even those without medical knowledge, can comprehend. |
| | When interacting with patients who are having medical problems, empathy helps the doctor to put oneself in the shoes of the patient and comprehend how they are experiencing. When a patient feels seen and understood by their doctor, it may make their time in the office for treatment less daunting and help them remain as calm and satisfied as possible. |
Audiologist Job Description Template (Free)
We're searching for a highly qualified audiologist to join our medical team, who will be responsible for aiding and supporting patients with ear-related issues. Treatment of physically and developmentally handicapped patients, consultation with other medical personnel to select suitable therapies, and patient testing are all part of the audiologist's job description.
You must be up-to-date on the newest diagnostic tools, have good interpersonal skills, be highly adept in providing exams and suitable therapies, and be compassionate to be a successful audiologist.
Audiologist Duties & Responsibilities:
Performing tests on patients and keeping track of the results for future reference.
Conducting hearing testing.
Providing hearing aids and other listening equipment.
Inserting listening devices according to the physiological demands of the patients.
Keeping track of medical records based on assessments.
Inquiring about the patients' requirements with other medical professionals.
Audiologist Requirements:
A master's degree or doctorate is required.
Three years of experience as an audiologist.
Excellent communication abilities.
Certification in Basic Life Support (BLS).
Certification by the ASLHA.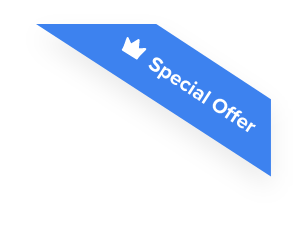 Joshua F.
Redline Electric & Solar

"The best recruiting platform on the market! VIVAHR allowed us to create a dashboard and applicant experience like no other!!"
Get more applicants from the
Best Job Boards
Post for free to 50+ job boards
Unlimited Job Postings
Unlimited Applicants

Sample Interview Questions For Audiologist 
Once you've gathered all of the applications that have been submitted, you may use these sample interview questions for Audiologist. These might help you limit down your choices and choose the most qualified applicant for this job position.
Personal 
Do you like going to clinics, hospitals, and schools on the job?
What are the most important skills for an audiologist to have?
What part of your most recent role did you like the best?
Human Resources
What kind of work atmosphere suits you best?
How do you get along with your colleagues?
Do you like working with fellow audiologists?
Management
How well do you manage your time?
What is your favorite thing about your work schedule?
What is your best advice for prioritizing your tasks?
Technical Skills and Knowledge
Are you familiar with employing clinic staff? Is this a duty you're willing to take on?
What is your background in audiology?
How much do you know about hearing aid?
What are the Educational Requirements For an Audiologist?
A doctor of audiology (AuD) degree is necessary for all new audiologists. This post-graduate degree is normally completed in four years. The vast majority of students accepted into AuD programs have a bachelor's degree in communication sciences and disorders.
How Much To Pay an Audiologist When Hiring
Audiologists usually earn from $40,500 to $108,000 per year, and their median annual salary is around $77,939. The hourly wages range from $21 to $52, and their median hourly pay is $37.
Frequently asked questions about Audiologist 
Is audiology a viable career path? 
Audiology is one of the most marketable medical specializations. Within the next decade, the field is predicted to increase by 16 percent.
What kind of work atmosphere do audiologists have? 
An audiologist is a medical professional who works in a similar atmosphere to most other specialists, such as dentists and optometrists.
Offices can be found in public or private health institutions, schools, community health centers, auditory rehabilitation institutes, personal care businesses, and the military, among other places. In health facilities, training institutes, federal agencies, or commercial research businesses, experienced audiologists might function as instructors and researchers.
Are audiologists qualified to conduct procedures on the ears? 
Audiologists are not qualified to perform any type of surgery, including hearing-related surgery. Furthermore, these specialists lack the medical authorization to provide prescriptions. Audiologists, on the other hand, can collaborate with other medical professionals to resolve hearing and balance issues.
What is the difference between an ENT (otolaryngologist) and an audiologist? 
An audiologist is exclusively concerned with hearing issues, but an ENT (ears, nose, and throat) is concerned with disorders of the ear, nose, and throat. Another distinction is that audiologists deal with hearing loss concerns such as tinnitus and balance disorders, but ENTs (ears, nose, and throat) doctors do not usually treat hearing loss.
Similar Job Descriptions as Audiologist