This example of an Occupational Therapist job description will assist you in creating a job advertisement that stands out. Keep the foundation and structure, but add your job criteria to attract qualified applicants. We make the hiring process easy for you by providing a template. Our tracking system can help you customize the prototype, post it to the relevant work boards, and manage applicants. The Occupational Therapist Job Description Template was created with online job boards and job pages in mind, so you can use it right away without making any changes by using VIVAHR software.
Occupational Therapists examine and treat patients with motor skills and cognitive problems at physical therapy clinics, occupational therapy offices, hospitals, assisted living homes, and other healthcare settings. First, they walk patients through the intake process and learn about their medical history, including any previous injuries or illnesses that may affect their ability to accomplish each task. Then, following an assessment of a client's condition, Occupational Therapists create treatment programs that include exercise, muscle memory exercises, sensory feedback, and experience doing activities at work and home. Finally, they devise a strategy for discharging patients and assisting them in resuming their lives.
Related Job Titles for Occupational Therapist
Occupational Therapy Assistant
Director of Rehabilitation
Respiratory Therapist
Occupational Therapist Job Description Template (Free)
We're looking for a certified occupational therapist to join our expanding medical team. You'll be assisting people who are recuperating from injuries or impairments in regaining their abilities so that they can return to work. Conducting a physical examination of clients, establishing treatment plans, analyzing clients' work and home situations, and developing physical rehabilitation programs are all part of the job description.
To be considered for the position, you must have a bachelor's degree in occupational therapy and state licensure. In addition, you'll need an up-to-date understanding of treatment techniques and physiatrists to be successful in hiring.
An occupational therapist helps clients learn and do the everyday tasks they need or want. In addition, occupational therapists may assist autistic children in academic or social circumstances and elderly adults who are experiencing physical or cognitive changes, and people of all ages who are dealing with mental health difficulties or chronic pain.
An occupational therapist can assist a client in learning to adjust for a permanent loss or impairment by working with them to enhance their essential functions. An occupational therapist, for example, may analyze a client's requirements and design a plan to make their life more straightforward to improve their health. A range of cognitive or physical therapy may be included in this approach.
Occupational Therapist & Responsibilities:
To establish a treatment plan, assess the patient's physical, communicative, and cognitive abilities.
Providing guidance and support to family members and caregivers
Examining the patient's home, school, and employment settings
Installing essential equipment for students with impairments in the classroom and teaching them how to utilize it
Depending on their specific circumstances, assisting youngsters and adult patients in participating in routine activities.
Assisting patients with pain relief exercise
Reviewing the patient's progress and making any adjustments to the therapy
Keeping records, producing reports, and making phone calls are examples of administrative activities.
Occupational Therapist Requirements:
Conducting physical and psychological evaluations of clients, as well as formulating and implementing a treatment plan.
Assessing clients' home and work settings and determining what changes are required.
Providing recommendations for adapted equipment to assist clients with everyday tasks.
Creating physical rehabilitation programs to assist individuals in regaining abilities that have been lost.
Getting clients ready to go back to work.
Patient care education for caregivers and family members of clients.
Occupational therapy results and development on clients are evaluated.
Maintaining professional knowledge and technology advancement to deliver the most satisfactory treatment program for customers.
Complying with certification criteria at the federal, state, and municipal levels.
Examining the physical and mental wellbeing of the patient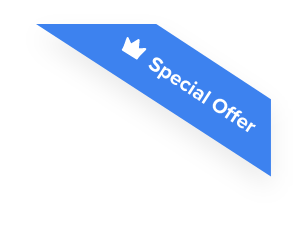 Joshua F.
Redline Electric & Solar

"The best recruiting platform on the market! VIVAHR allowed us to create a dashboard and applicant experience like no other!!"
Get more applicants from the
Best Job Boards
Post for free to 50+ job boards
Unlimited Job Postings
Unlimited Applicants

Sample Interview Questions For Occupational Therapist
Once you gather up all the received applications, you can use these sample interview questions for Occupational Therapist to narrow down your choices and pick the most suitable candidate for the job.
What qualifications do you need to work as an occupational therapist?
What occupational therapy-related employment experience do you have?
What do you think an occupational therapy team should look like?
What do you believe the three most important abilities for occupational therapy success are?
What could you bring to our team that other candidates couldn't?
What do you believe the function of the therapist would be in this situation?
What are the components of a successful occupational therapy program?
What are the advantages and drawbacks of each of these factors?
Describe an instance when you provided a positive patient experience.
Tell me about a time when you successfully managed risk, including the scenario, the opportunity you had to handle well, and the outcome.
How would you react if someone said something hurtful to you verbally?
Describe how you handle a disgruntled patient's or the patient's family's concerns.
Tell me about a time when you used a standardized test.
How do you deal with a massive workload?
Which management style is most suited to your personality and work style?
What are the Educational Requirements For an Occupational Therapist?
An Occupational Therapist position requires knowledge of theories, principles, and concepts, which can be obtained by earning a Bachelor's degree in Occupational Therapy and obtaining a state license from the ACOTE (Accreditation Council for Occupational Therapy Education) or the AOTA (American Occupational Therapy Association).
How Much To Pay an Occupational Therapist When Hiring
As of April 27, 2021, the average Occupational Therapist income in Phoenix, Arizona, is $89,260; however, the range generally falls between $81,764 and $97,250. Salary ranges rely on various criteria, including schooling, certifications, different talents, and the number of years you've worked in your field.
Similar Job Descriptions as Occupational Therapist