Are you having a hard time creating a good job description? Are you looking for a quick and easy way to find qualified candidates for your company? We've got you covered with our FREE Sales Operations Assistant Job Description Template. This template has everything you need, from duties and responsibilities to the skills one needs to be a successful Sales Operations Assistant.
Try using our Sales Operations Assistant Job Description Template and combine it with VIVAHR software for best results. You can customize this template to your needs, compile an engaging job description and add it to job posting sites.
What is a Sales Operations Assistant?
A Sales Operations Assistant is responsible for helping the sales operations manager with tools, processes, and technologies that support the marketing and sales teams of the company. Often referred to as Customer Relationship Management (CRM), these tools range from guidance about trends on the market to tracing long-term sales data and developing resources for stores.
When interviewing candidates make sure and keep an eye out for people who are communicative and have great organizational skills. Avoid people who lack time management and pay no attention to detail.
Related Job Titles for Sales Operations Assistant
Sales Operations Manager
Operations Specialist
Sales Operations Coordinator
The Top Sales Operations Assistant Skills
| | |
| --- | --- |
| | |
| | A sales operations assistant is in charge of creating a good work schedule for the sales operations manager. Make sure the manager is not overbooked and doesn't have too much on his plate. The scheduled meetings should not overlap and you should know how long it takes to finish each task that needs attention. |
| | Communication is key to being a good assistant. You will be required to interact with the sales operation manager, employees, and trainees on a daily basis. Being able to understand and communicate everyone's needs and tasks is important. Keep in mind the better communication you have the more efficiently you will work |
| | The sales operations manager is in charge of negotiating and looking over contracts, your job is to double-check anything in that department. Make sure you read everything carefully and everything is in order. This will ensure that there will be no problems in the future, if you miss something crucial a problem can arise. |
| | Organizing contracts, schedules, and other paperwork are mostly what an assistant does. Keeping everything in order will help you and the sales operations manager work efficiently and smoothly. |
| | Not everyone is a good assistant, staying on top of tasks and organizing departments is not for everyone. This could be a stressful environment for some. Make sure you are passionate about this and understand that you are responsible for helping many different departments in operating the way they should. |
Sales Operations Assistant Job Description Template (Free)
We are currently looking for a sales operations assistant who will help our general sales operations manager with all the tasks needed to improve the company. In this position, you will be expected to be responsible for training new employees, analyzing and tracking key metrics, and helping support the sales department by using these key metrics. You will also be required to assist with negotiating contracts and creating a well-organized workspace.
To be a successful sales operation assistant you must demonstrate great communication skills and excellent time management skills. Our ideal candidate is someone who holds a bachelor's degree in an area of business and has some previous work experience.
Sales Operations Assistant Duties & Responsibilities:
Assisting with training new employees
Analyzing and tracking key metrics such as win/loss rates and pipeline growth
Helping to create monthly content for board reporting and executive presentations
Supporting the sales department by using measurement, process improvement, analytics, and tracking relevant to their areas of function
Assisting with negotiating contracts and contract records
Enhancing sales productivity by helping the teamwork
Doing check-ins with sales managers and others who contribute to the development of the company and report to the sales operations manager
Refining territory management and customer segmentation
Providing statistical studies to the sales department
Sales Operations Assistant Requirements:
Proficiency in Excel
Strong understanding of CRM applications and strategies
Previous work experience
Bachelor's Degree in a business-related field
Great communication skills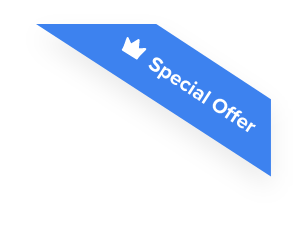 Joshua F.
Redline Electric & Solar

"The best recruiting platform on the market! VIVAHR allowed us to create a dashboard and applicant experience like no other!!"
Get more applicants from the
Best Job Boards
Post for free to 50+ job boards
Unlimited Job Postings
Unlimited Applicants

Sample Interview Questions For Sales Operations Assistant
Picking out the right candidates can be difficult. We've created a list of sample interview questions for a Sales Operations Manager that will make this process easier for you.
Personal 
Why do you want to become a sales operations assistant?
Where do you see yourself in five years?
What is your best trait as a sales operations assistant?
Human Resources
How would you resolve a conflict in the workspace?
Have you ever had an issue with a colleague or client?
How would you describe good team effort?
Management
How do you improve efficiency in the office space?
What is the most important trait for a sales operations assistant?
How do you inspire someone to do their best work?
Technical Skills and Knowledge
What makes you suitable for this position?
Do you have any experience with negotiating contracts?
How would you rate your CRM skills from 1 to 5?
What are the Educational Requirements For a Sales Operations Assistant?
A Sales Operations Manager must acquire a bachelor's degree in a business-related field. You should also have some previous experience if you want to stick out of the pool of other candidates. This can be valuable when looking for a job and can help you advance quickly to a higher position.
How Much To Pay a Sales Operations Assistant When Hiring
The salary of a sales operations assistant varies based on the previous job experience and education as well as the location (state/city) of the office or company they are employed in. A sales operations assistant can earn between $37,801 and $60,154 per year, and the median annual salary is $48,500. The hourly wages go from $18 to $29, with the median hourly pay of $23.
Frequently asked questions about Sales Operations Assistant
What are the roles of a Sales Operations Assistant in an organization?
A Sales Operations Assistant has many roles, especially when it comes to organizing. Some roles include working with personnel to meet goals, training new staff, negotiating contracts, creating company policies, as well as, organizing various sections of the company, and meeting budget requirements.
What are some common Sales Operations Assistant interview questions?
Above you will find a list of our recommended interview questions, however, these are not all the questions someone who is hiring can ask, this is why we also created this ultimate list of interview questions for more recommendations.
Is there any difference between a Sales Operations Assistant and a Sales Operations Manager? 
Of course, there is a difference. Sales operations assistants only assist the sales operations manager with different departments and duties within the company, whereas a sales operations manager is in charge of overseeing all the departments and ensuring the company is running smoothly.
What qualifies a person to be a Sales Operations Assistant?
To be a Sales Operations Assistant you must have a bachelor's degree and some required previous experience.
Similar Job Descriptions as Sales Operations Assistant