If you're looking for someone to join your team, that's fantastic! We are here for this exciting journey involving researching the market. Do you want someone who is focused, intelligent and detail-oriented? To help you, we've produced a FREE Market Analyst Job Description Template.
This blueprint is totally customizable, so feel free to change it to fit your specific tasks and requirements, as well as any other unique characteristics of your role.
The purpose of a job description is to urge job searchers to apply for a position. As a result, it's critical to establish a job listing that sticks out from the throng. After you've finished creating your job ad, you can use our VIVAHR software to promote it and attract your desired candidate as this is the most innovative HR software on the market today.
What is a Market Analyst?
Market analysts assist brands and organizations in determining which products and services are in high demand, which demographics make up their target audience, and how much their target audience is ready to pay for their goods and services. This data may assist businesses in making educated decisions regarding their products, marketing tactics, and sales approach in order to get the best possible outcomes.
To anticipate the performance of a product or service, track sales patterns, and analyze the success of marketing efforts, market analysts utilize a range of tests, analytics, data collecting, and statistical tools.
Related Job Titles for Market Analyst
Pricing Analyst
Advertising Manager
Data Analyst
The Top Market Analyst Skills
| | |
| --- | --- |
| | |
| | It's critical to be able to interact well with your coworkers as a market analyst. This can help you understand your company's promotional and sales goals, develop successful marketing plans, convey campaign progress and success, and interact with other departments to reach common goals. |
| | As a research market analyst, you'll most likely be required to read and evaluate a wide range of papers and data. Having a high degree of reading comprehension will help you evaluate market surveys, consumer data, and sales research more effectively, which can help you succeed in this sector. |
| | Market analysts are responsible for assessing data and statistics in order to increase the performance of marketing campaigns. It's crucial to be able to evaluate charts, graphs, and other statistical data well if you want to succeed in this field. |
| | As a market analyst, you may be responsible for various campaigns and collaborate with multiple people or departments at the same time. To ensure timely completion of each of your assignments and successful, proactive communication amongst team members, it's critical to acquire great organizing skills. |
| Knowledge of Marketing Strategies | As a market analyst, you should gain a sophisticated understanding of marketing tactics. You may use this knowledge to develop successful plans and offer important insight to brands or businesses to assist them to enhance their marketing efforts and meeting their promotional objectives. |
Market Analyst Job Description Template (Free) 
We're seeking a Market Analyst with exceptional organizational and research abilities. Market research analysts are required to be goal-oriented individuals with solid math skills and sound business knowledge. Is this something you'd be interested in? Do you want to advance quickly and ultimately feel like a team member?
To be successful, market research analysts must be excellent communicators who instinctively spot trends and have a strong desire to provide useful and accurate information on customer behavior and rivals' activities. Top applicants will have excellent critical thinking abilities, as well as strong IT skills and a keen eye for detail. If you want to make an impact, and if you want to learn rapidly and grow as a member of our team, come join us!
Market Analyst Duties & Responsibilities:
Keep track of marketing and sales trends and make predictions.
Assist in the creation of marketing strategies.
Conduct market research to learn more about unique market circumstances.
Analyze customer preferences to assess a product's or service's potential sales.
Examine pricing, marketing, and distribution tactics.
Analyze the results of marketing campaigns and tactics.
Evaluate methods for data collecting.
Compile information about customers, rivals, and market circumstances.
Analyze and evaluate data using statistical tools.
Maintain sensitive information.
Present complicated data in a user-friendly fashion, such as graphs, charts, or other visual aids.
Prepare and deliver client and management reports.
Market Analyst Requirements:
A bachelor's degree in market research or a similar field is required (essential).
Two years of market research and analytical experience.
A thinker who is analytical and has good theoretical and research skills.
Understanding and interpreting competition strategy and customer behavior.
Complete understanding of marketing initiatives and tactics.
The ability to collect enormous volumes of data and turn it into useful information.
Excellent organizational abilities and strong attention to detail.
Strong math, online analytics, and business research tools skills.
Excellent communication abilities, both written and vocal.
Ability to translate difficult material into a manner that is easy to understand.
Microsoft Office, databases, and statistical software are all skills you'll need.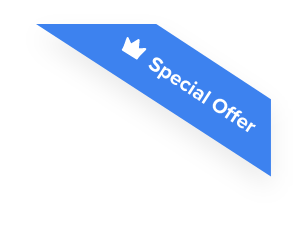 Joshua F.
Redline Electric & Solar

"The best recruiting platform on the market! VIVAHR allowed us to create a dashboard and applicant experience like no other!!"
Get more applicants from the
Best Job Boards
Post for free to 50+ job boards
Unlimited Job Postings
Unlimited Applicants

Sample Interview Questions For Market Analyst
Once you've gathered all of the applications, you may utilize these example interview questions for Market Analyst. The questions we've supplied might help you narrow down your choices and select the best applicants for the job.
Personal 
What would your former boss say about you?
Do you have a favorite hobby?
Where do you envision yourself professionally in five years?
Human Resources
In this job, how would you stay motivated?
Would you be at ease dealing with statistics and data for most of the day?
How do you maintain your composure at work when things get hectic?
Management
When assessing our competition, what actions would you take?
How would you improve our marketing efforts by utilizing social media?
What are your plans for your first month on the job?
Technical Skills and Knowledge
What approaches did you employ to get information about customer behavior?
What data collection, management, and reporting tools have you used?
Describe any previous experience you've had with predictive modeling.
What are the Educational Requirements For a Market Analyst?
A bachelor's degree in market research or a related discipline is normally required of a Market Analyst. Many people in this field have computer science, math, or statistics degrees. Others have a background in communications, social sciences, or management.
Individuals in this profession should take marketing, research methodologies, and statistics courses. Consumer behavior, economics, social sciences, and communication are also essential courses. A master's degree is sometimes required for Market Analyst roles.
Although there are several colleges that offer graduate programs in market research, many Market Analysts have bachelor's degrees in marketing and statistics. Others pursue a business administration master's degree (MBA). An MBA is frequently required for positions that need more technical research or are in a leadership role.
How Much To Pay a Market Analyst When Hiring
Market Analysts usually earn from $25,500 to $85,500 per year, and their median annual salary is around $63,344. The hourly wages range from $13 to $41, and the median hourly pay is $30.
Frequently asked questions about Market Analyst
What makes a Market Analyst different from a Data Scientist?
Market Analysts and Data Scientists both analyze huge amounts of data to spot patterns, but their areas of expertise and work emphasis differ. Market Analysts, for example, are likely to hold a bachelor's degree in marketing, statistics, or market research. Data Scientists, on the other hand, typically get a bachelor's degree in information technology, computer science, or statistics before pursuing a master's degree in data science.
Data Scientists apply their knowledge to create data systems that track and collect data from a variety of sources. They can also concentrate on a broader variety of issues related to corporate operations. Hiring requirements, product quality, staff productivity, employee turnover, customer feedback, and technological requirements are all part of this.
What does a Market Analyst do on a daily basis?
A Market Analyst's typical day begins with a check of their email or voicemail in order to reply to time-sensitive communications from members of the marketing, sales, or production teams. They attend marketing department meetings throughout the day.
Market analysts provide their findings on customer wants and expected product expenses in order to bring insight into new product features and marketing strategies. Market Analysts evaluate big data sets and put them into spreadsheets for future study during their downtime at their workstation.
What characteristics distinguish an excellent Market Analyst?
An excellent Market Analyst has an inquisitive personality that drives them to analyze enormous amounts of data and construct polls or surveys in order to get market knowledge. They have good verbal communication skills, allowing them to communicate effectively with members of the marketing, sales, and production teams.
Market analysts also have strong written communication skills, which allows them to develop written reports and presentations. A qualified Market Analyst also knows how to input and save data in spreadsheets or other forms using computer tools.
A Market Analyst reports to whom?
To receive daily responsibilities such as investigating previous or present market trends, a Marketing Research Analyst often reports directly to the Marketing Department Manager. They may also report to other department heads indirectly, such as the Sales Department Manager or the Product Manager, in order to give customer insights on desired pricing ranges or product features.
Similar Job Descriptions as Market Analyst