Ready for a fresh start? As you proceed through the hiring process, VIVAHR has supplied thorough guidelines for you to follow, making this a wonderful opportunity for you to learn and develop your approach. We've produced a FREE Account Executive Job Description Template that includes all of the necessary details.
The ability to keep track of your work is becoming increasingly important in the recruiting process. You'll be able to write and disseminate excellent job descriptions, as well as maintain track of your data using our VIVAHR Software. Try it out and let's go on this adventure together!
What is an Account Executive?
Account Executives work in the advertising, IT, fashion, marketing, and other related sectors to discover the client's expectations for a project and surpass them. They're in charge of improving a company's performance by developing methods for implementing initiatives and completing them on time.
Account Executives frequently act as corporate leaders by conveying deadlines, needs, and other customer objectives to other staff. They work closely with clients to ensure that they thoroughly comprehend the services they provide and the work that the client requires.
Related Job Titles for Account Executive
Account Manager
Account Officer
Account Representative
The Top Account Executive Skills
| | |
| --- | --- |
| | |
| | Written communication is an important obligation and part of an account executive's daily routine. Written communication abilities cover all types of written messages, such as emails, reports, and presentations. Account executives engage with customers through email on a regular basis and prepare reports for stakeholders to keep everyone informed about project progress. |
| Verbal Communication and Public Speaking | An account executive's verbal communication and public speaking abilities are vital and might be a part of their everyday tasks. Account executives interact with clients on a regular basis and may present their marketing and sales strategy to coworkers, current clients, and potential clients. |
| | Good listening abilities go hand in hand with efficient communication. Clients' requirements and demands are listened to by account executives. It's critical that they pay attention to clients, comprehend what they've heard, and correctly convey what they've learned to their business team so that there are no misunderstandings between the two parties. |
| | Any professional has to be able to organize their work. Account executives manage several accounts at the same time while also keeping track of various contacts related to each account. With the prospect of numerous projects and customers running concurrently, account executives must maintain their activities structured in a way that keeps them productive and moves projects and accounts ahead. |
| | While certain accounts need collaboration, some accounts and duties require an account executive to work alone. They could have their own sales tasks, marketing, and sales targets, or clientele to deal with. It's important that account executives feel confident in their ability to handle these obligations and activities on their own. |
Account Executive Job Description Template (Free)
We're looking for a high-energy Account Executive who can spot possibilities and convert them into long-term relationships. Account Executives will connect directly with customers and prospects, understand their particular needs, and offer goods or services that optimize value, based on their broad product expertise and grasp of industry trends. Account Executives may also aid in the development of sales strategy and the setting of quotas. You should be a multi-tasking expert with excellent computer and communication abilities.
Account executives that succeed will be great communicators and presenters who can match the right customer to the right product. The ideal applicant will be well-organized, enthusiastic about customer service, and committed to improving the consumer experience.
Account Executive Duties & Responsibilities:
Making cold calls or contacting potential customers.
Following up with prospects multiple times during the sales cycle to ensure that their needs are being satisfied.
Presenting prospective buyers with and showing the value of items and services.
Finding trends via compiling and evaluating data.
Setting quotas and developing a sales strategy.
Keeping up to date with the company's offers and industry developments.
Keeping track of contact information in a database.
Improving the client experience, and cultivating long-term, mutually beneficial connections with external contacts and internal departments.
Taking care of complaints and negotiating.
Account Executive Requirements:
A bachelor's degree in business administration, marketing, or a similar discipline is required.
It's possible that further education or experience would be preferable.
Additional certificates or licenses may be required in some industries.
Knowledge of the company's products and industry trends is extensive and up to date.
The desire and enthusiasm to maintain several accounts while actively seeking new possibilities.
Excellent communication abilities.
Ability to comprehend customer requirements and negotiate on their behalf.
Excellent time management abilities.
Skills with computers, particularly MS Office and CRM applications.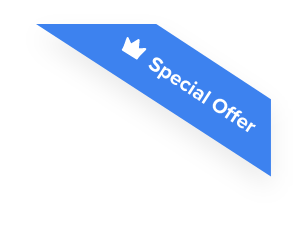 Joshua F.
Redline Electric & Solar

"The best recruiting platform on the market! VIVAHR allowed us to create a dashboard and applicant experience like no other!!"
Get more applicants from the
Best Job Boards
Post for free to 50+ job boards
Unlimited Job Postings
Unlimited Applicants

Sample Interview Questions For Account Executive
When you meet with applicants, you can use these Account Executive Interview Questions to learn more about them and their career aspirations. These can help you narrow your choices and opt for the most suitable candidate.
Personal
Which three adjectives come to mind when you think about yourself?
Why are you interested in this position?
What makes you want to work for us?
Human Resources
Have you ever had a conflict with your boss? Could you tell me how you resolved it?
Tell me about the steps you take to form a successful business connection.
What would you do if a potential customer offered you reasons not to buy?
Management
How would you prioritize your work if you had to assist numerous clients at the same time?
Tell me about a moment when you had to deal with a grumpy client.
What steps do you take to successfully negotiate a contract?
Technical Skills and Knowledge
How do you feel about cold calling?
How well-versed in CRM are you?
How do you use social networks to find new clients?
What are the Educational Requirements For an Account Executive?
A bachelor's degree is often required of Account Executives. With enough experience and a high school certificate or GED, it is feasible to become an Account Executive with only high school graduation or GED. Account executives usually have marketing, business, or risk management experience.
How Much To Pay an Account Executive When Hiring
Account Executives usually earn from $20,500 to $85,000, and their median annual salary is around $56,008. The hourly wages range from $10 to $41, and the median hourly pay is $27.

Frequently asked questions about Account Executive
What is the difference between an Account Manager and an Account Executive?
Account Managers are often higher-level positions responsible for creating and growing a client's relationship with a firm. They connect with customers on a frequent basis to ensure that all of their requirements are satisfied, and they seek to address any unmet needs.
Account Managers additionally gather and evaluate existing client data as well as other consumer behavior to determine whether or not there are any changing demands.
They meet with Account Executives to discuss their progress and pass on any important customer information. It's frequently the Account Manager's job to make sure the Account Executive is doing their job properly.
Do Account Executives in various sectors have distinct responsibilities?
Account Executives are often found in a range of businesses. Client satisfaction and project implementation are fundamental to many of their tasks in each business.
Account Executives are often expected to have in-depth knowledge of the sector in which their customers work. This enables them to provide high-quality initiatives that are both relevant and tailored to the industry.
If an Account Executive has a customer in the dentistry sector, for example, they must have a significant understanding of the dental health industry in order to generate dental health-related projects for them.
To whom does an Account Executive answer?
Any obstacles or issues that an Account Executive encounters while working on a campaign or with a client are often reported to the Account Manager. If Account Executives are having difficulty with a campaign, an Account Manager will offer to advise and support, as well as contact the client to handle any larger difficulties.
Account Executives also report to clients with any queries they may have about their business in order to assist them in developing a powerful and useful campaign that effectively tells their brand's narrative.
Similar Job Descriptions as Account Executive