Are you in pursuit of a new employee for your company or business? There are many responsibilities and duties that every job entails and the tool that can ease your hiring process is just in front of you! We are offering you this FREE Event Coordinator Job Description Template that will make your search effortless and enjoyable.
This template includes every important information you need to know when hiring an Event Coordinator. Feel free to check it out and customize it according to your specific criteria and qualifications. After that, it will be ready for posting on job boards and attracting suitable candidates. You could also use our VIVAHR Software that will provide you with many useful tools and tips for a complete experience!
What is an Event Coordinator?
The Event Coordinator is a detail-oriented person responsible for every aspect of the event planning. Event Coordinators may work as individuals or with companies and corporations that frequently require events, meetings, and exhibitions. Some of their responsibilities include scheduling and selecting venues, communicating and negotiating with vendors, determining costs, arranging event services, establishing menus, and monitoring client approval.
They make sure that all plans are executed correctly and that the process of planning runs smoothly. Their goal is to create an event that is effective, cost-efficient, and most importantly, memorable.
Related Job Titles for Event Coordinator
Catering Coordinator
Wedding Planner
Venue Manager
The Top Event Coordinator Title Skills
| | |
| --- | --- |
| | |
| | Event Coordinators need to be highly organized people. They are required to ensure that every aspect of the planning process is running flawlessly and effectively. Having great organization skills means keeping the team informed and well-coordinated, managing budgets, location, and appointments. They also need to keep important documents and information organized. |
| | Both verbal and written communication skills are a must-have for an Event Coordinator. When communicating with vendors, Event Coordinators need to be professional, accurate, confident, and serious about their ideas. Written skills are essential for writing various reports, lists, and other administrative tasks. |
| | Event Coordinators rely on their creative abilities to plan and execute the post possible event according to the client's requirements. Even though they may be limited by those requirements, Event Coordinators should always find a way to bring a spark of uniqueness and authenticity to the particular event. |
| | The ability to make quick and smart decisions in difficult moments is another important skill of a great Event Coordinator. They need to think fast and provide the best solution if any sort of inconvenience or difficulty occurs. They need to stay calm and focused on the positive outcome. |
| | Event Coordinators are ought to understand the importance of social media and the Internet. They always need to find new ways to spread the word about the event, attract more people to attend, and build relationships with communities and clients. There is no better way to do that than across social media and its countless possibilities. |
Event Coordinator Job Description Template (Free)
We are looking for a motivated and determined Event Coordinator who will be responsible for planning and executing events according to the clients' requirements. The Event Coordinator will be authorized with identifying clients' needs and selecting venues. negotiating and communicating with vendors and team members, determining costs, managing the budget, and arranging event services, like menus, seating, decoration, supplies, and food set up.
The main goal for a successful and outstanding Event Coordinator is to make sure that all aspects of the planning process are correctly executed and running smoothly and efficiently. Your biggest achievement as an Event Coordinator is a satisfactory and memorable experience for guests. In order to achieve that, you should have great organizational and communication skills, the ability to think fast and solve problems immediately and build lasting and engaging relationships with clients and guests.
Event Coordinator Duties & Responsibilities:
Identify clients' needs about their event expectations
Plan all aspects of the event
Ensure that the team and planning process is running flawlessly
Schedule and direct event staff
Determine and select the venue
Communicate and negotiate with vendors and other organizers
Arrange event services and lead other team members
Arrange and approve menus, food set up, decoration, seating, and music
Run errands for supplies and decoration
Maintain budget and ensure cost-efficiency
Monitor the planning process and solve any potential problem timely
Ensure that the final result is successful and memorable for everyone
Event Coordinator Requirements:
Degree in public relations, marketing, or hospitality management preferred
Prior experience in event planning or coordination
Well-organized with great time management skills
Outstanding verbal, negotiating, and written skills
Creative and confident mindset
Fast decision-making and problem-solving skills
Solid knowledge of the Internet and social media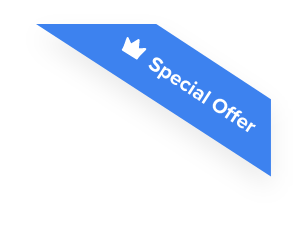 Joshua F.
Redline Electric & Solar

"The best recruiting platform on the market! VIVAHR allowed us to create a dashboard and applicant experience like no other!!"
Get more applicants from the
Best Job Boards
Post for free to 50+ job boards
Unlimited Job Postings
Unlimited Applicants

Sample Interview Questions For Event Coordinator
Once you gather up all the received applications, you can use these sample interview questions for the Event Coordinator. These interview questions can help you narrow down your choices and pick the most suitable candidate for the job.
Personal
How would your friends describe you in 5 words?
Do you have any long-term goals?
What motivates you in life?
Human Resources
Tell us more about your educational background.
What motivated you to pursue this career?
Why did you choose our company for your next potential job?
Management
How would you rate your organization skills from 1-10?
What was the biggest event that you were responsible for? Tell us about it.
What kind of events do you most enjoy planning?
Technical Skills and Knowledge
In your opinion, what are some of the most common challenges that Event Coordinators face daily?
How would you handle a difficult and demanding client?
A keynote speaker suddenly cancels their arrival at the event. What would you do?
What are the Educational Requirements For an Event Coordinator?
Although it is not necessary, a Bachelor's degree in marketing, public relations, or a similar field is a huge advantage when it comes to this kind of position. This education provides a fine background and applicable knowledge for the title of Event Coordinator.
If a candidate, however, does not possess the formal knowledge mentioned above, there is little experience needed for this position, because the experience and qualifications could be acquired over time.
How Much To Pay an Event Coordinator When Hiring
Event Coordinators usually earn between $18,500 and $57,000 per year. The median annual salary is around $40,989. The approximate hourly wages go from $9 and $27. The median hourly wage is around $20.
Frequently asked questions about Event Coordinator
What are the main differences between an Event Coordinator and an Event Planner?
These two titles confuse many people and they usually think they are the same. Event Planner makes individual decisions and is all about details for a particular event. They choose flowers, delicate details, etc. On the other hand, the Event Coordinator focuses on the proper execution of all the things needed for the event and solving potential problems.
What kind of event does an Event Coordinator plan?
Event Coordinators may plan individual or private events, or work on huge and important business meetings, events, parties, conferences, seminars, or exhibitions.
What is the average salary of an Event Coordinator?
An Event Coordinator usually earns between $18,500 and $62,500 annually.
Are there any special educational requirements for an Event Coordinator?
Event Coordinators may obtain a Bachelor's degree in marketing, public relations, or a similar field. However, it is not crucial for this position. Event Coordinators acquire knowledge and experience over time by improving and gaining new skills.
Similar Job Descriptions as Event Coordinator