Are you looking for a new team member? This FREE Communications Director Job Description sample may help you write a job ad that will attract the best and most qualified candidates.
You can send smart, on-brand emails while avoiding spam with VIVAHR. You can send as many as you need without having to worry about it thanks to our configurable templates and bulk email features.
For additional ideas on how to construct your job description, check out our template and try it out with VIVAHR software. The following is a job description for a Communications Specialist to help you identify the right person.
What is a Communications Director?
Communications Directors are in charge of the company's communications department, which includes the marketing, sales, and public relations units.
They supervise and approve any corporate information or announcements before they are disseminated to the public in order to preserve the organization's favorable image.
Before any promotional or marketing materials are released, Communications Directors review them to ensure they reflect a favorable business image.
Related Job Titles for Communications Director
Director of Marketing
Communications Manager
Public Relations Account Manager
The Top Communications Director Skills
| | |
| --- | --- |
| | |
| | Active listening may help you get respect from your coworkers and improve workplace understanding. Focus on the speaker while actively listening, avoiding distractions such as mobile phones, computers, or other work, and preparing questions, remarks, or ideas to answer meaningfully. |
| | It's crucial to know how to communicate effectively. Emails, letters, phone conversations, in-person meetings, and instant messaging all have pros and downsides. When you evaluate your audience, the information you want to give, and the best approach to present it, you can communicate more effectively. |
| | When interacting at work, friendly qualities like honesty and friendliness may help create trust and understanding. Small gestures like asking how someone is doing, smiling as they talk, or praising someone for a job well done may help you build effective connections with your coworkers and bosses. |
| | People are more inclined to accept ideas that are presented confidently in the workplace. Making eye contact while addressing someone, sitting up straight with your shoulders open, and preparing ahead of time so your thoughts are polished and you're equipped to answer any inquiries are just a few methods to look confident. |
| | Empathy is the ability to not only comprehend but also partake in the feelings of another. This ability is essential for communication both in groups and on one-on-one occasions. |
Communications Director Job Description Template (Free)
For the position of Communications Director, we are looking for highly motivated, self-assured applicants with prior management experience. Because communications directors are responsible for a company's public image, the job carries a lot of weight. Are you up for the challenge? We've got your back.
Managing this perception entails creating marketing and communication plans, comprehending the value of time and setting, responding to crises and setbacks, managing a team with varied communications responsibilities, and ensuring that the material provided is in line with the overall strategy. If you're ready to go on this journey with us, join us TODAY. Sometimes all it takes is a small nudge to get you started on the path to your perfect job. Are you ready to go?
Communications Director Duties & Responsibilities:
Creating a unified communication strategy.
Putting together and managing a diversified communications team.
Crisis management and foresight planning are two important aspects of crisis management.
Creating a climate of preparedness and attentiveness.
Keeping an eye on the company's risks and hazards.
Creating a favorable public image for the firm.
Taking care of media relations.
Keeping track of a communications budget.
Assuring that every information published is of high quality.
Communications Director Requirements:
MBA or master's degree in communications, marketing, or a similar profession is required.
10+ years of expertise in the communications field.
A large list of media contacts is available.
Knowledge of and ability to use communication technology.
Stakeholder/community involvement experience.
Communication with team members and top management is clear and simple.
Leadership that is both strong and confident.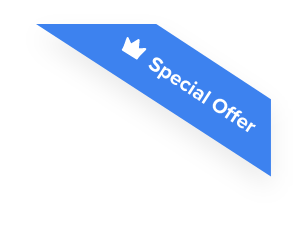 Joshua F.
Redline Electric & Solar

"The best recruiting platform on the market! VIVAHR allowed us to create a dashboard and applicant experience like no other!!"
Get more applicants from the
Best Job Boards
Post for free to 50+ job boards
Unlimited Job Postings
Unlimited Applicants

Sample Interview Questions For Communications Director
Once you've gathered all of the applications that have been submitted, you may utilize these sample interview questions for the Communications Director. These might assist you in narrowing down the pool of qualified candidates.
Personal 
What made you decide to pursue a career in communications in the first place?
What does it mean to communicate effectively?
Which abilities can aid you in your career as a communications director?
Human Resource 
How can you effectively cooperate with others?
Please describe a moment when you worked together to solve an issue.
Do you have experience in event planning?
Management 
You'll almost certainly be dealing with a huge number of requests from multiple sources. How do you stay organized during these times?
How well do you stick to deadlines?
Do you like doing a lot of tasks at once?
Technical Knowledge and Skills 
What initiatives would you take as a communications professional to improve a company's reputation?
Have you ever utilized Zendesk, a customer support management software?
Tell me about a time when you had to deal with a workplace issue and what you did to stay in charge.
What are the Educational Requirements For a Communications Director?
A bachelor's degree in communications, marketing, public relations, journalism, English, or a similar profession is required for a Communications Director.
Some will have a master's degree in communications; these people will be more competent for the position and may have more significant leadership and business experience.
A successful Communications Director may enroll in professional development courses and seminars to stay up to date on industry trends and new technology. They may also have received certification or training in information exchange systems or creative and publishing applications.
How Much To Pay a Communications Director When Hiring
Communications Directors usually earn from $23,500 to $121,000 per year, and their median annual salary is around $66,432. The hourly wages range from $12 to $58, and the median hourly pay is $32.
Frequently asked questions about Communications Director
What's the difference between a Communications Director and a Marketing Director?
While they both have comparable tasks in terms of publicizing campaigns and communicating with the public, they have some significant variances in their work responsibilities. A Marketing Director is in charge of overseeing the whole process of developing and implementing a marketing campaign, whereas the Communications Director is in charge of ensuring that the materials convey a favorable image of the firm before they are made public.
Before it's released, the Director of Marketing will present it to the Communications Directors to verify it meets the Communications Director's recommended communications strategy and shows the firm in a favorable manner.
What qualities to look for in a Communications Director?
Great Communications Directors should have considerable knowledge and competence in marketing and public relations initiatives, thus previous job experience in one of these areas is generally recommended.
They must be good leaders as well, as they are typically in charge of many departments and provide advice on how to better various campaigns.
Communications Directors should have excellent critical thinking and problem-solving abilities and be able to work in a high-stress, fast-paced atmosphere since they are always reacting to and addressing any public image crises or setbacks that the business may face.
Who is responsible for reporting to the Communications Directors?
Any department that communicates with the public on a regular basis will frequently report to the Communications Directors for approval of any corporate information to be shared. This can involve the departments of sales, marketing, and public relations.
Typically, the Communications Directors develop a communication plan and policy for all workers to follow. They may meet with workers on a regular basis to convey any changes to their policy and to answer any queries they may have.
Before workers publish their messages or campaigns to the general public, the Communications Director carefully evaluates them and makes any necessary revisions to assist them in better representing the firm.
Do Communications Directors in various sectors have distinct responsibilities?
Communications Directors can work in a variety of sectors, with comparable responsibilities such as serving as the organization's public face and supervising messaging in communications materials.
They may work in an office managing a single company's communication efforts, or they may work for public relations or marketing firms handling communications and promotional materials for several companies at the same time.
Some communications directors work for charitable or fundraising groups, preparing and presenting events such as fundraisers, panel discussions, and press conferences. Others may work in politics, representing politicians and ensuring that their public image and communications are favorable.
Similar Job Descriptions as Communications Director