Looking for a new addition to your team? This FREE Communications Specialist Job Description Template may assist you in creating a job ad that will attract the finest and most qualified individuals. For the greatest results, build on the structure and organization of this template, then just fill in the specific job duties and requirements for your open post.
That's quite a list of qualities to look for in a single individual. When you consider that Communications Specialists are projected to be in high demand for the foreseeable future, it's clear that finding a competent candidate might be difficult.
Check out our template for more ideas on how to write your job description and try it out with VIVAHR software. To assist you in finding the perfect individual below is a job description for a Communications Specialist.
What is a Communications Specialist?
A communications specialist, like a public relations professional, is in charge of establishing and sustaining relationships between the organization or brand they represent and the rest of the world.
Communications experts may also be responsible for handling internal communications within the business, such as publishing company-wide newsletters, developing brand awareness campaigns, and soliciting employee opinions on the company's communications strategy, depending on their function.
Related Job Titles for Communications Specialist
Director of Communications
PR Specialist
Marketing Communications Associate
The Top Communications Specialist Skills
| | |
| --- | --- |
| | |
| | A Communications Specialist job entails a significant amount of computer work. They'll need to know how to enter various clerical data and information into Microsoft Excel or Google Sheets on a regular basis. Customer data, company performance data, and office inventory are all examples. Administrators may need to use Microsoft Word or Google Docs to write reports, take important notes, and keep track of meeting minutes. |
| | The Communications Specialist is responsible for keeping track of a vast amount of documents and duties, many of which are classified. In this case, having basic organizational skills to file, store, and source each item is crucial. They are also typically responsible for maintaining and obtaining office supplies such as staplers, printer paper, and folders, which need excellent organizational skills. |
| | In order for an office or company to work effectively, someone must be in charge of strategic planning and scheduling. The Communications Specialist schedules meetings, activities, and client appointments for their supervisor, and usually for the whole office. To guarantee that schedules are synchronized and scheduled participants are not overwhelmed, effective strategic planning skills are required. |
| | On a regular basis, the Communications Specialist is allocated to a variety of tasks. Some of their obligations are scheduled on a regular basis, but others are often spontaneous. There may be occasions when the Communications Specialist is pressed for time to complete tasks before a deadline. With the help of time management skills, these chores may be prioritized. |
| | Clients and employees typically have their initial contact with the Communications Specialist. They take messages, answer phones, greet customers, provide information, and schedule appointments. As a result, candidates for these roles must possess strong communication skills, a positive mindset, and a kind approach. |
Communications Specialist Job Description Template (Free)
We're seeking a Communications Specialist with strong public speaking and writing abilities. A communications expert is required to think strategically, pay close attention to detail, perform well under pressure, and fulfill deadlines. This is something that would be really beneficial to our team, so please join us if you believe you are the ideal match.
You'll be able to multitask and adapt in a fast-paced atmosphere and have good interpersonal and communication skills. To be successful, communications professionals must be creative, organized, and self-motivated, with a strong desire to communicate strategic messages to important internal and external stakeholders. Isn't it intriguing? Develop your communication abilities and discover all the techniques of the trade. Let's make a difference together; apply now!
Communications Specialist Duties & Responsibilities:
Create and implement a communication plan that involves media outreach and the development of social media content.
Create material for the corporate website, infographics, blogs, and newsletters by researching and writing press releases.
Acquire and maintain a thorough understanding of the company's policies, beliefs, and plans, as well as stay up with current events.
Plan and organize press conferences, as well as other activities.
Facilitate conflict resolution using external role-players.
Follow the company's style guide to ensure that the text is of high quality and free of errors.
Collaborate with key internal stakeholders to generate content ideas that are consistent with the company's strategy and support various brand efforts.
Support and analyze the success of communication efforts.
Establish and maintain ties with journalists and other important external stakeholders.
Communications Specialist Requirements:
A bachelor's degree in communications, journalism, public relations, or a closely related subject is required (essential).
A minimum of two years of experience developing communications strategies is required (essential).
Excellent communication abilities, both written and vocal.
Under pressure, performs effectively, and achieves deadlines.
Computer savvy.
Experience writing content for a variety of media channels.
Expertise in social media and networking.
A mindset that is both strategic and creative
Exceptional attention to detail.
A portfolio of work that may be viewed.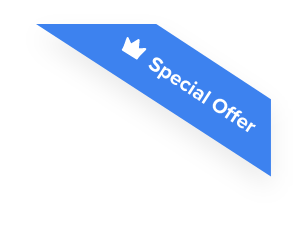 Joshua F.
Redline Electric & Solar

"The best recruiting platform on the market! VIVAHR allowed us to create a dashboard and applicant experience like no other!!"
Get more applicants from the
Best Job Boards
Post for free to 50+ job boards
Unlimited Job Postings
Unlimited Applicants

Sample Interview Questions For Communications Specialist
You can use these example interview questions for the Communications Specialist once you've gathered all of the applications that have been submitted. These can help you narrow down the list of suitable applicants.
Personal 
What brought you to the field of communications in the first place?
What does it mean to successfully communicate?
Which skills can help you succeed as a communications specialist?
Human Resources
How do you collaborate with people effectively?
Please tell me about a time when you collaborated to solve a problem.
Tell us about any past experience you've had with event planning.
Management 
It's possible that you'll have to handle many requests from diverse sources. How do you keep organized in a fast-paced environment?
How good are you at meeting deadlines?
Do you enjoy doing many things at once?
Technical Skills and Knowledge
As a communications specialist, what steps would you take to boost a company's reputation?
Have you ever used customer service management software such as Zendesk?
Tell me about a moment when you had to deal with a workplace problem and what you did to keep things under control.
What are the Educational Requirements For a Communications Specialist?
A bachelor's degree is necessary for the role of Communications Specialist. A master's degree may be required or preferred by some employers. Most companies want degrees in journalism, communications, English, business, or a related field that aids in the development of effective communication skills.
Most businesses also demand 2 to 5 years of experience in the media or other forms of communication. Many businesses want applicants who have acquired one or more professional certifications from organizations like the Public Relations Society of America (PRSA), the International Association of Business Communicators (IABC), or similar organizations.
How Much To Pay a Communications Specialist When Hiring
Communications specialists usually earn from $21,000 to $86,000, and their median annual salary is $57,392. The hourly wages range from $10 to $41, and the median hourly pay is $28.
Frequently asked questions about Communications Specialist
What exactly does a communications expert do?
Communications professionals build and maintain partnerships between a company, the media, and the general public. They are frequently an organization's public face. To promote their organization across numerous media channels, these individuals rely on great writing and public speaking abilities.
How does a person become a communication expert?
A degree will be required on a regular basis. Many communications professionals have backgrounds in journalism, fundraising, advertising, or marketing. A person might also pursue this job by doing an apprenticeship, which allows them to work and learn while earning money.
What do a communications specialist's responsibilities entail?
Public relations, information production, news releases and media inquiries, social media, and/or advertising activities are all part of communications specialists' overall responsibilities.
Similar Job Descriptions as Communications Specialist