The first step in locating and recruiting the best talent is to write a great job posting. It would help if you didn't have to sift through stacks of applications from candidates who don't fit the bill as recruiters or hiring managers. A well-written job description makes it easier to weed out unqualified candidates or those who aren't interested in joining your team right away.
Compared to the time it takes to weed out inexperienced applicants, the time it takes to write an on-target job description is minimal. To assist you in writing a good job description, a Property Manager job description sample is included.
We make the hiring process easier for you by providing a template to upload to our website using our VIVAHR software to make the whole process easier. In addition, this property manager job description can aid in the creation of a job application that will attract qualified candidates. Please feel free to make changes to this job description to meet your specific needs. The Property Manager's goal is to be responsible for the direct management oversight of assigned commercial/residential properties and maximize asset value, customer satisfaction, and revenue.
What is a Property Manager?
Property managers are the people who make sure that your rental is operating according to guidelines given by either you or their owner. For example, they might be judged on how much money they can bring in and provide attractive living conditions for tenants and visitors alike!
Property Managers are a crucial fixture of any building with rentals; these individuals specialize in making sure renters abide by specific standards set forth by landlords. For instance, property managers may strive towards creating an aesthetically pleasing space while maximizing financial returns. This could mean ensuring upkeep costs such as lawn care services stay reasonable, so tenants don't feel like they're being charged more than what's necessary.
Related Job Titles for Property Manager
Assistant Property Manager
Associate Broker
Building Manager
Property Manager Job Description Template (Free)
We're looking for a capable property manager to oversee day-to-day operations, advertise vacant properties, and manage tenant relations. Property manager responsibilities include handling financial matters, coordinating maintenance work, enforcing leases, and preparing performance reports. In addition, working with leasing agents to create leasing contracts for new tenants, ensuring units are ready for tenants, efficiently fulfilling repair requests, collecting monthly rents, and tracking daily expenses are responsibilities of this position. We also expect our Property Manager to update the property's condition and any issues regularly.
To be a successful property manager, you must maintain efficient daily operations while also meeting financial goals. In addition, you need to be a responsible, attentive property manager. This position entails caring for and ensuring that the property's buildings and grounds are well-kept. Excellent customer service skills are a must because you will be interacting with tenants, employees, contractors, and service staff regularly. Finally, a great property manager should be able to increase the property's value while also meeting the needs of the tenants.
Property Manager Duties & Responsibilities:
Budget planning and management.
Advertizing, property viewings, and encouraging referrals are all methods for attracting new tenants.
Conducting tenant interviews and credit checks.
Setting rental rates, negotiating, and enforcing lease agreements are all tasks that must be completed.
Tenant complaints are handled, and vacated units are inspected.
Contracting and supervising maintenance and repair work.
Rent collection, late payment resolution, and operating expense management are all tasks that must be completed.
Keeping track of income, expenses, signed leases, complaints, and maintenance, among other things.
Creating financial performance reports for properties.
Terminating leases and bringing eviction proceedings against tenants.
Property Manager Requirements:
GED/high school diploma
A degree in real estate, property management, business administration, or a related field is preferred.
Working as a property manager or in a similar position is a plus.
Property regulations are something you should be familiar with.
Microsoft Office and property management software skills are required.
Marketing and accounting principles are well-understood.
Strong time management and organizational skills.
Communication and negotiation skills are exceptional.
Ability to provide excellent customer service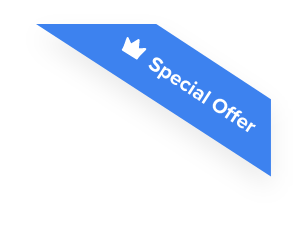 Joshua F.
Redline Electric & Solar

"The best recruiting platform on the market! VIVAHR allowed us to create a dashboard and applicant experience like no other!!"
Get more applicants from the
Best Job Boards
Post for free to 50+ job boards
Unlimited Job Postings
Unlimited Applicants

Sample Interview Questions For Property Manager
Once you gather all the received applications, you can use these sample interview questions for the Property Manager to narrow down your choices and pick the most suitable candidate for the job.
What kind of property management or real estate experience do you have?
How do you organize and prioritize tasks when you're managing a property portfolio?
Please provide an example of how you recruit new tenants. Did you get the desired result?
How do you go about collecting rent?
What are your strategies for dealing with difficult tenants?
Tell us about a time when you had to deal with a difficult person and how you dealt with it.
Give an example of a successful method you've used to communicate information to potential tenants.
Tell me about your work organization, planning, and prioritization methods.
Please describe a time when you gave a presentation to a group. What happened, and how did it turn out?
Tell me a time when you demonstrated superior listening abilities. What was the situation, and what was the result?
When has your ethics were put to the test, and what did you do?
What are the Educational Requirements For a Property Manager?
The Institute of Real Estate Management (IREM) is the national professional certifying body for property managers. The Certified Property Manager is a professional certification that they award (CPM). CPMs are in charge of maintaining both private and commercial real estate investments and ensuring their appreciation. On-the-job training or a degree program with a Business or Real Estate major are both options.
How Much To Pay a Property Manager When Hiring
The U.S Bureau of Labor Statistics states that there's no set income limit when you work as a Property Manager because your earnings depend on how experienced you are; some earn up to 135 thousand dollars per year while others make around 30 grand annually (depending).
Similar Job Descriptions as Property Manager