Are you looking to hire a Real Estate Agent to join your company? Then you are in the right place. This Real Estate Agent Job Description Template includes a list of the most important responsibilities and requirements for this position. It's not easy for everyone to write a good job description that will draw the attention of applicants you are looking for; that is why we are here to help.
With our applicant tracking system, you can use this Real Estate Agent Job Description Template to attract qualified candidates, hire the employees you see fit, and save a lot of time. You can also customize this template, add anything you want and post it to job posting sites. We love making this process earlier for you.
What is a Real Estate Agent?
A real estate agent is someone who helps clients sell, buy or rent their properties. They do similar work as real estate brokers, except brokers are licensed to have their own real estate business. Real estate agents have to work with brokers. Their duties include presenting properties to clients, negotiating prices, and creating open houses to increase interest.
Related Job Titles for Real Estate Agent 
Real Estate Manager
Real Estate Broker
Real Estate Assistant
The Top Real Estate Agent Skills
| | |
| --- | --- |
| | |
| | This position is all about customer service and communication. Some clients love to talk, others like to observe, some like their privacy, others are detail-oriented. You should be able to identify and meet each customer's needs. You need to be an expert in reading body language and understanding how to read between the lines. Be mindful of your clients, check upon them. Identify when they are ready to make an offer, help them make the best decisions for their future. Talking to clients is just one part of the job, you should also be aware that good networking can take you far. When it comes to being a real estate agent you should always be open to expanding your client base and finding new properties to sell. |
| | Making sure your clients know what a good deal is, is important. Educating them on when to accept and how to arrive at the best deal should be a priority for every real estate agent. You should also know when to drop a deal while keeping your losses at a minimum. |
| Understanding Architecture | You should have a genuine interest in architecture, knowing different materials, designs, and eras of architecture can help bring your clients closer to the history of their possible future property. This can be an easy way to put yourself ahead of all the other real estate agents. It also shows you are passionate about the property and your profession. |
| | Patience is a good skill to have for several reasons. Sometimes you will sell a house in a manner of minutes but sometimes it can even take up to a few years. A lot of times, clients need to keep their options open or are looking for the perfect house to fit all of their needs and won't settle for less. You should have great patience and put a lot of nurturing and effort into selling properties and having good relationships with clients. |
| | Things may be slow in the beginning, but working with integrity can go a long way. Having open communication with clients shows them you have their best interest in mind, but you should always go a step further. Building a good reputation can help your career in the long run. You should provide great service for each client and gain good testimonials. |
Real Estate Agent Job Description Template (Free)
We are looking for someone responsible and communicative to join our real estate team. Your responsibilities will include showing new properties to clients, negotiating deals, creating open houses, preparing purchasing agreements, and promoting properties through proper marketing strategies. A qualified retail agent holds a valid real estate license and valid driver's license, has some previous work experience, and understands the importance of good customer service.
In order to be a successful real estate agent, you should have great organizational skills, great architectural knowledge, and a friendly demeanor. Good standing with the local realtor is a plus, and some previous experience as a salesperson.
Real Estate Agent Duties & Responsibilities:
Prepare purchase agreements, deeds, documents, and rental agreements, as well as loyalty contracts.
Show properties to potential renters and buyers
Create open houses to increase sale probability
Promote listings with ads and proper marketing strategies
Generate client leads to sell, rent, and buy properties
Create a competitive market
Negotiate between buyers and sellers
Review contracts to ensure all terms are met
Maintain real estate license
Create and prepare offers to sellers
Create listings for real estate properties that provide all necessary information (location, square footage, and features)
Create and maintain client relationships and counsel them on prices, mortgages, and market conditions.
Real Estate Agent Requirements:
Valid real estate license
Previous experience with sales
Great negotiating skills
Valid driver's license
Strong communication skills
Good architectural knowledge
In good standing with the local realtor board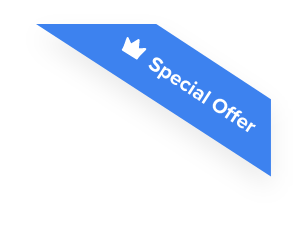 Joshua F.
Redline Electric & Solar

"The best recruiting platform on the market! VIVAHR allowed us to create a dashboard and applicant experience like no other!!"
Get more applicants from the
Best Job Boards
Post for free to 50+ job boards
Unlimited Job Postings
Unlimited Applicants

Sample Interview Questions For Real Estate Agent 
Once you gather all the received applications, you can use these sample interview questions for a Real Estate Agent. These can help gather your choices and find the proper candidate for the job.
Personal 
Why did you want to become a real estate agent?
What is your five-year plan?
How do you create your client base?
Do you have a favorite selling experience?
Human Resources
Did you ever have a hard time with a tenant? How did you handle it?
How important is integrity in your area of work?
Have you ever had a problem with an investor or an owner?
Management
How do you keep your clients focused when giving home tours?
What are some of the resources buyers should be using?
How do you manage multiple homes and clients?
Technical Skills and Knowledge
Do you use social media to sell properties?
What are the most important qualities of being a real estate agent?
What are some of the questions you ask your clients to make sure you meet their needs?
What are the Educational Requirements For a Real Estate Agent?
There are a few steps you need to take to become a real estate agent:
Because there is not a national real estate license, each state has its own requirements. In some states, you can use licenses from another state without taking additional exams because they have reciprocal licensing agreements. You should first inform yourself about the requirements of your state.
You have to take a mandatory pre-licensing course, no matter the state. It costs about $350, and some states offer online classes. The number of hours can vary between 63-180 hours, depending on the state you are in.
Once you complete the pre-licensing course, you can take the licensing exam. This is a computer-based Multiple-choice test that consists of two parts. The first part covers state-specific real estate laws, and the second covers general real estate principles and practices. Taking this exam can cost between $100-$300.
Finally, you should submit your application and any other documents required to your regulatory real estate organization once you pass the exam. Once the application is approved, you are ready to take on the real estate world.
How Much To Pay a Real Estate Agent When Hiring
Real Estate Agents can earn between $20.15 and $32.49 per hour. Their median annual salary is $43,267, meaning $21.65. per hour. These salaries depend on the place of employment, educational background, and previous experience.
Frequently asked questions about Real Estate Agent 
Do you need to have any previous experience to become a real estate agent?
You don't necessarily need any previous sales experience; however, it is a plus. You do need a real estate license that requires you to pass an exam in the state you want to work in.
Are there any pros and cons to being a real estate agent?
The pros of this position are choosing your own hours and the ability to earn an unlimited income depending on how many properties you sell. The cons to this position are catering to your client's needs and hours and sometimes having a stressful time when closing deals.
What does the real estate exam look like?
It consists of two parts and is a multiple-choice exam. The first part consists of state-specific real estate laws, and the second covers general real estate principles and practices. The passing grade varies depending on the state.
What is the job outlook for real estate agents?
According to the Bureau of Labor Statistics, the employment rate for this position will increase by 7% between 2018 and 2028. This is faster than the average growth of other similar jobs.
Similar Job Descriptions as Real Estate Agent