Are you looking to hire a Real Estate Manager to join your company? Then you are in the right place. This Real Estate Manager Job Description Template includes a list of the most important responsibilities and requirements for this position. We know it's not that simple for everyone to write a good job description that will gain the attention of many applicants; that is why we are here to help.
With our applicant tracking system, you can use this Real Estate Manager Job Description Template to attract qualified candidates, hire the employees you see fit, and save a lot of time. This template is customizable; you can add additional requirements or descriptions and post them to job posting sites. We hope this will make the whole process easier.
What is a Real Estate Manager?
Real estate managers are in charge of taking care of properties on behalf of investors and owners. Their duties include negotiating rental agreements, monitoring property income and expenditure, and overseeing maintenance and supplies. Their job also requires them to address any complaints from the tenants and resolve them in a timely manner.
Look for well-organized candidates, who have a solid background, and have great leadership skills when interviewing them. Avoid someone who has limited communication skills and poor time management; they will most likely not be a good fit for this position.
Related Job Titles for Real Estate Manager
Leasing Manager
Apartment Manager
Property Manager
The Top Real Estate Manager Skills
| | |
| --- | --- |
| | |
| Knowledge of Relevant Landlord-Tenant Laws | Tenant laws can change so as a real estate manager it is important to always be up-to-date on this information. It's good to be able to answer as many questions from tenants as possible and have great knowledge of relevant information such as landlord-tenant laws. This can leave a good impression on tenants and help you run a smoother business. A willingness to expand your knowledge is also important. |
| | A real estate manager works with tenants and property owners on a daily basis. Having a friendly and approachable demeanor is important in creating good relationships with both parties. A good real estate manager should always be available for his tenants and property owners and be in good standing with maintenance and repair workers. Problems and questions should be resolved and answered in a timely and professional manner, making sure they don't affect the overall renting experience and relationship between the tenant and the owner. |
| | There are many tools you can use to help with completing your duties, creating checklists, setting rent income reminders, posting listings, etc...Nowadays there's a lot of digital channels a real estate manager should feel confident in using. Being up-to-date with new technologies will keep you in check, create a better customer experience and help you with your duties. |
| | This job can be stressful at times and requires you to juggle a lot of tasks and duties. There will be times when you will be interviewing tenants when a problem occurs, or having to inspect apartment units while also collecting rental payments. Being well organized is the key to not having a chaotic workflow and solving problems in a timely manner. Creating checklists and deadlines will help you stay focused and on track. |
| | You are probably wondering why this skill is required in order to be a good real estate manager? Real estate managers are in charge of listing vacant apartments and finding the right tenants. They should know how to present an apartment on a listing compellingly in order to reach desired potential renters. |
Real Estate Manager Job Description Template (Free)
We are looking for an organized and reliable real estate manager to ensure that our properties are well managed and optimal for our related finances. You will be expected to negotiate rental agreements, supervise staff members, purchase supplies, and monitor maintenance and repairs in this position.
To be a successful real estate manager, you should have great leadership skills and possess some previous work experience in a similar field of work. We expect our candidates to have excellent communication skills and have good knowledge of tenant-landlord laws.
Real Estate Manager Duties & Responsibilities:
Collecting payments and monitoring income and expenditure
Reporting and updating owners and investors when needed
Negotiating with suppliers, vendors, and contractors
Resolving problems and complaints with residents and tenants
Managing the development of properties, sales, purchases, and rentals
Authorizing and overseeing maintenance, supply expenditure, and repair
Informing owners of occupancy rates, lease expiration dates, and taxes
Preparing and keeping financial statements and records
Negotiating lease agreements and determining rental income
Real Estate Manager Requirements:
Bachelor's degree in finance, business administration, or project management
Previous work experience in renting, property development, sales, and purchases
Ability to solve problems in a timely manner, such as complaints by the tenants
Supervise contractors and workers
Keep property wonders and investors fully updated and informed
Strong leadership skills
Excellent verbal and written skills
Great knowledge of property taxes, laws, and financial statements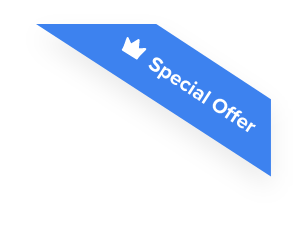 Joshua F.
Redline Electric & Solar

"The best recruiting platform on the market! VIVAHR allowed us to create a dashboard and applicant experience like no other!!"
Get more applicants from the
Best Job Boards
Post for free to 50+ job boards
Unlimited Job Postings
Unlimited Applicants

Sample Interview Questions For Real Estate Manager
Once you gather all the received applications, you can use these sample interview questions for a Real Estate Manager. These can help you narrow down your choices and help with deciding on who's the most suitable candidate for the job.
Personal 
Why did you want to become a real estate manager?
Where do you see yourself in five years?
Do you have any previous experience in a similar field?
Human Resources
How do you deal with an unsatisfied tenant?
Have you ever had an issue regarding a rental home that you could not resolve?
What would you say is the most important interpersonal skill as a real estate manager?
Management
How do you manage multiple homes, apartments, and offices?
When should tenants be evicted?
How do you prioritize repairs and oversee them?
Technical Skills and Knowledge
How do you determine rental income?
Do you have any preferred software you use routinely?
What are the Educational Requirements For a Real Estate Manager?
Employees are more likely to hire someone with a bachelor's degree in real estate, business administration, finance, or a similar area of study; however, a high-school diploma can be enough in some cases.
How Much To Pay a Real Estate Manager When Hiring
Real Estate Managers can earn between $44.60 and $82.89 per hour. Their median annual salary is $130,785, meaning $63.21 per hour. These salaries depend on the place of employment, educational background, and previous experience.
Frequently asked questions about Real Estate Manager
Do you need to have any previous experience to become a real estate manager?
Not necessarily. Any previous work experience in a similar field of work is good and might help you get a job as a real estate manager. Having a good sense of time management, organizational skills, and great skills for problem-solving is good if you are looking to become a real estate manager.
Are there any pros and cons to being a real estate manager?
Every job has its pros and cons. The pros are sometimes not having any work to do due to things going smoothly and being able to work out your schedule as you please. The cons can be working outside of typical working hours and sometimes on weekends if a problem occurs.
What is the job outlook for real estate managers?
This is faster than the average growth of other similar jobs. According to the Bureau of Labor Statistics, the employment rate for this position will increase by 7% between 2018 and 2028.
Similar Job Descriptions as Real Estate Manager