Are you looking to hire a Real Estate Assistant to join your company? Then you are in the right place. This Real Estate Assistant Job Description Template includes a list of the most important responsibilities and requirements for this position. It's not easy for everyone to write a good job description that will draw the attention of applicants you are looking for; that is why we are here to help.
With our applicant tracking system, you can use this Real Estate Assistant Job Description Template to attract qualified candidates, hire the employees you see fit, and save a lot of time. You can also customize this template, add anything you want and post it to job posting sites. We love making this process earlier for you.
What is a Real Estate Assistant?
A real estate assistant is someone who helps and supports real estate brokers and agents. Their job is to keep the office running smoothly and support colleagues with administrative duties. Their job usually consists of scheduling showings, answering phone calls, preparing documentation, and coordinating showings and open houses.
The most suitable candidate for this position is someone who has great organizational skills and attention to detail. They should also have great people skills and are willing to expand their knowledge and work as a team.
Related Job Titles for Real Estate Assistant
Desk Clerk
Sales Assistant
Administrative Assistant
| | |
| --- | --- |
| | |
| | Having a friendly approachable demeanor is crucial. This position is about representing the company and your colleagues. If you work at an office, you will most likely be the first person they see. Always make sure they feel comfortable and provide good customer service. |
| | Since a real estate assistant is in charge of scheduling and answering phones, it is important to always be aware of the time. You don't want to overbook a viewing or book an open house when an agent isn't available to show it. You must coordinate with clients, brokers, and agents when scheduling a showing of a property. |
| | Every assistant should be well-organized, knowing where all the important paperwork is, having an organized schedule and well-planned workday will help you and the office operate smoothly and effectively. |
| | Knowing how to use basic software programs to post property listings and monitor them is a must. Also knowing how to use online marketing tools is important, you will be in charge of maintaining, monitoring, and marketing property listings. |
| | Working with integrity can go a long way. Having open communication with clients shows them you have their best interest in mind, but you should always go a step further. Building a good reputation can help your career in the long run. You should provide great service for each client, agent, and broker in order to gain good testimonials that will help you advance your career. |
Real Estate Assistant Job Description Template (Free)
We are currently searching for well organized and has great attention to detail to join our team as a real estate assistant. This position includes duties and responsibilities such as answering phones, creating schedules, monitoring listings and distributing marketing materials.
In order to be a successful real estate assistant, you should have great organizational skills, have a friendly demeanor, and have great time management. Our ideal candidate holds a bachelor's degree and has similar previous work experience, knows how to keep the office running smoothly and efficiently, and enjoys working in a team.
Real Estate Assistant Duties & Responsibilities:
Scheduling meetings, preparing correspondence, and making travel arrangements.
Answering phone calls and greeting clients, and making follow up calls
Preparing forms and documents for real estate brokers and agents
Assisting agents and brokers with the closing processes
Assisting at open houses and coordinating showings
Maintaining and monitoring listings and electronic systems
Managing reports and client databases
Posting and assisting with property listings
Ordering office supplies and distributing marketing materials
Real Estate Assistant Requirements:
High school diploma or GED
Bachelor's degree is preferred
Previous experience in the real estate industry (preferably administrative assistant)
Great written and verbal skills
Excellent problem solving and critical thinking skills
Good attention to detail
Strong organizational and time management skills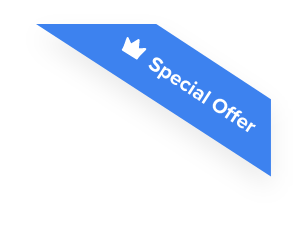 Joshua F.
Redline Electric & Solar

"The best recruiting platform on the market! VIVAHR allowed us to create a dashboard and applicant experience like no other!!"
Get more applicants from the
Best Job Boards
Post for free to 50+ job boards
Unlimited Job Postings
Unlimited Applicants

Sample Interview Questions For Real Estate Assistants
Once you gather all the received applications, you can use these sample interview questions for a Real Estate Assistant. These can help you pick and choose the most suitable candidate for the job.
Personal 
Tell me what your skills are?
What would you like to learn in this position?
Where do you see yourself in five years?
Human Resources
Do you work well with people?
What experiences would you like to gain in this position?
How would your colleagues describe you?
Management
How would you organize an open house?
What should you pay most attention to?
Do you have any event planning experience?
Technical Skills and Knowledge
How do you prioritize your tasks?
Do you know how to prepare all relevant contracts when closing a deal?
Are you familiar with basic real estate marketing strategies?
What are the Educational Requirements For a Real Estate Assistant?
You don't necessarily need a bachelor's degree for this position, but it is preferred. Previous experience as an administrative assistant is a plus. Still, if you really want to stand out, you can also start taking the pre-licensing coursework if you are interested in advancing to a real estate agent later on.
How Much To Pay a Real Estate Assistant When Hiring
Real Estate Assistants can earn between $14.75 and $18.45 per hour. Their median annual salary is $30,744, meaning $15.90 per hour. These salaries depend on the place of employment, educational background, and previous experience.
Frequently asked questions about Real Estate Assistants.
What is the job outlook positive for real estate assistants?
According to the Bureau of Labor Statistics, the job outlook is pretty positive. It is expected to rise by 7% between 2018 and 2028. This is a faster rate than for the other job positions.
Are there any ways I can increase my chances of employment as a real estate assistant?
There are ways you can put yourself ahead of other candidates, for example:
Listing your achievements and previous work experience in a similar field
Volunteer at real estate events and contribute to real estate organizations such as the National Association of Realtors (NAR)
Ask your employer to take on more tasks and responsibilities
Does it take a long time to become a real estate assistant?
It doesn't take long; you can find a job as a real estate assistant after graduating high school. However, having a bachelor's degree or a license will improve your chances of getting hired.
Are there different types of real estate assistants?
Some assistants are licensed and assistants that only hold a high school diploma or GED. Licensed assistants have a real estate agent license that enables them to advance in their job later on.
Similar Job Descriptions as Real Estate Assistant