Plumbers take over the responsibility to install, repair, and maintain water systems in residential and commercial buildings. These duties mainly include working on pipes and fixtures connected to heating, cooling, water distribution, and sanitation systems. Along with performing these tasks, plumbers often work on domestic appliances connected with water, such as dishwashers and refrigerators. Because we all depend on a steady and consistent water supply, having a qualified and reliable plumber is a real necessity. 
Are you ready to hire a plumber? We offer a Plumber Job Description Template to help you find the perfect candidate for your company's position. All of our job description templates are made to cover the duties and responsibilities required for each specific job type. You can post them unchanged on hiring websites or make some changes to express your company's specific requirements, benefits, and more. For even more convenience, we offer VIVAHR hiring software to help you track and manage your applicants.
Related Job Titles for Plumbers
Plumber Job Description Template (Free)
Are you an experienced plumber with vast plumbing knowledge and a strong passion for helping others? We need you! Our company is looking for a people person to join the team and handle various plumbing tasks daily. You will be responsible for installing and repairing pipes, fixtures, pumps, drainage systems, and much more. 
With the main goal to maintain and install well-functioning systems for water, waste, and gas transportation, our ideal candidate needs to be experienced with different plumbing projects. If this sounds like you, apply today, and join our growing company!
Plumber Duties & Responsibilities:
Diagnose plumbing issues and perform repairs

Conduct routine inspections on plumbing systems

Install, maintain, and repair pipes, valves, fittings, drainage systems, and fixtures in residential and commercial buildings.

Repair water line leaks and unclogs drains.

Diagnose and repair household appliances such as water heaters, refrigerators, dishwashers, and similar

Respond to plumbing emergencies and find quick solutions on the spot

Follow state laws and regulations during every project. 

Document your estimations, repairs, and all other taken actions
Plumber Requirements:
High school diploma or GED certificate

Apprenticeship and previous experience in similar positions required

State plumbing license

Knowledge in piping and ventilation systems

Ability to read technical plans and blueprints

Ability to use different plumbing tools and equipment

Attention to detail

Outstanding interpersonal skills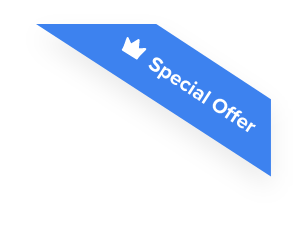 Joshua F.
Redline Electric & Solar

"The best recruiting platform on the market! VIVAHR allowed us to create a dashboard and applicant experience like no other!!"
Get more applicants from the
Best Job Boards
Post for free to 50+ job boards
Unlimited Job Postings
Unlimited Applicants

Sample Interview Questions For Plumbers
Now that you have a perfect job description template, it's time to prepare for the interview. Here are our sample interview questions for plumbers to help you manage your candidates: 
What plumbing license do you have? 

How long have you worked as a plumber?

Do you have experience working on residential or commercial plumbing systems?

What safety measures do you take when working on a plumbing system?

How do you prioritize tasks when you have several customers at the same time?

How do you respond to plumbing emergencies? 

Why are you interested in working for our company?
What are the Educational Requirements For Plumbers? 
Plumbers are required to have a high school diploma or GED and complete an apprenticeship program. Most states also require plumbers to be licensed. The vocational courses prepare candidates for the license and the job market. 
How Much To Pay Plumbers When Hiring 
Based on the job and the experience, the range will vary quite a bit. According to the Bureau of Labor Statistics, Plumbers' median income in 2019 was $26.52 per hour or $55,160 a year. The job market for Plumbers over the next ten years looks to grow by 4%. Compensation and pay can vary based on your local city and state.
Similar Job Descriptions