Wednesday, June 10th, 2020
Are you seeking to hire a Plumbing Apprentice? Here is a Free Plumbing Apprentice job description template to help you attract a passionate and apprentice. VIVAHR makes the hiring process easier by giving you a template to post to a job board. You can add any additional requirements, benefits, and perks you need to comply with your company and your open position.
A Plumbing Apprentice is an entry-level position who works working under the guidance of a more experienced plumber. An apprentice will assist in completing various tasks to a qualified plumber. A Plumbing Apprentice typical workday consists of learning the skills and knowledge to install and repairing pipes that transport properties liquids and gases to and from residential, commercial, and industrial buildings. An Apprentice spends time experiencing how to properly inspect and test installed pipe systems and pipelines, troubleshooting any systems that are not correctly performing, and determine the correct equipment and material needed to meet customer's plumbing satisfaction.
Related Job Titles to Plumbing Apprentice
Plumbing Helper
Entry-Level Plumber
Apprentice Plumber I
Plumbing Apprentice Job Description Template (Free)
We are currently seeking an entry-level Plumbing Apprentice who will  work under the supervision of a skilled and qualified plumber completing the requested plumbing tasks from our clients. A Plumbing Apprentice will have the opportunity to gain experience in installing and repairing plumbing, water flow, and drainage systems following city, state, and federal plumbing codes. Plumbing tasks may include digging trenches for new piping systems to install new faucets, showers, and toilets equipment for various client properties.
To be a successful Plumbing Apprentice, you will need to be organized, thorough, follow specific directions, have excellent technical abilities, and enjoy interacting with many people every day.
Plumbing Apprentice Duties & Responsibilities:
Installing, maintaining, and repairing of plumbing fixtures, pipes, and other systems
Installs supports before the installation of pipes, equipment, and fixtures.
Identify and locate leaks
Performing cutting, welding, and assembling of pipes, tubes, fittings, and fixtures.
Thorough inspection  and testing of plumbing systems for safety, functionality, and code compliance.
Professional handling of customers plumbing requests
 Collaboration with contractors, construction workers, and electricians to meet plumbing requirements
Review building plans and inspected them to assess material and equipment needs
Plumbing Apprentice Requirements:
High school diploma, GED or suitable equivalent
Education from technical college, trade school, or military
Valid driver's license
Reliable, detailed oriented, highly organized and capable of handling several tasks
A thorough understanding of the plumbing industry and code compliance
Efficient skills and knowledge in using plumbing tools and equipment
Excellent written, verbal and interpersonal skills
Ability to work after hours, over weekends and on public holidays with short or no notice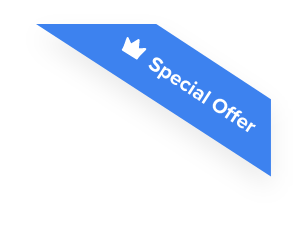 Joshua F.
Redline Electric & Solar

"The best recruiting platform on the market! VIVAHR allowed us to create a dashboard and applicant experience like no other!!"
Get more applicants from the
Best Job Boards
Post for free to 50+ job boards
Free for life plan
No credit card required

Sample Interview Questions For Plumbing Apprentice
These questions can help select an ideal candidate for your opening for a Plumbing Apprentice:
What are the Educational Requirements For Plumbing Apprentices
According to the U.S. Bureau of Labor Statistics (BLS),  have a high school diploma or a GED. Some have obtained coursework in the plumbing industry from an accredited trade school or a technical college.
How Much To Pay Plumbing Apprentices When Hiring
Based on the job and the experience, the range will vary quite a bit.  According to the Bureau of Labor Statistics, the median income for plumbers in 2018 was $15.00/hour or $28,000 a year. The job market for Plumbing Installers over the next ten years looks to grow by 14%.  Compensation and pay can vary based on your local city and state.
Similar Job Description Template
Plumbing Installer Job Description Template
Plumbing Manager Job Description Template
Plumbing Estimator Job Description Template