Are you looking to hire a Plumbing Engineer to join your company? Then you are in the right place. This Plumbing Engineer Job Description Template includes a list of the most important responsibilities and requirements for this position. It's not easy for everyone to write a good job description that will draw the attention of applicants you are looking for; that is why we are here to help.
What is a Plumbing Engineer?
A Plumbing Engineer is an individual who plans, designs, and manages water supply systems. However, this position also has the responsibility of managing a system that transports waste to disposal sites. A typical workday in a Plumbing Engineers' life involves handling all aspects of the design process, including analyzing the building, performing design calculations, and choosing the appropriate plumbing system and equipment for installation.
Engineers work on various structures, such as healthcare facilities, commercial businesses, and government organizations. Plumbing engineers usually work in office environments for consulting or engineering firms, but they may also need to visit construction or building projects. Plumbing Engineers' demand increases with new construction and design layout plans for drainage and water supply systems for residential, commercial, and industrial buildings.
Related Job Titles to Plumbing Engineer
Mechanical Engineer
Building Engineer
Plumbing Designer
Plumbing Engineer Job Description Template (Free)
We are currently seeking an experienced Plumbing Engineer to manage project budgets, design and implement plumbing systems, and manage teams. As a Plumbing Engineer, you will operate with various departments to develop all construction and electrical specifications for all plumbing projects.
As our company's plumbing engineer, you will monitor and conduct tests on different materials and equipment, maintain knowledge on all product specifications and ensure compliance with all required standards.
Plumbing Engineer Duties & Responsibilities:
Work closely with customers to develop designs, calculate constructions, and select appropriate installation equipment and systems.
Serve as lead (primary responsible) Engineer on projects as assigned.
Perform routine inspection of all equipment and components, and assist in fabrication if needed
Evaluate all design drawings according to required quality regulations.
Responsible for performing quality assurance reviews on projects
Drafting technical documentation
Providing training and mentoring to junior engineering staff
Provide technical support for fabrication and field operations
Other duties or projects as required or assigned
Plumbing Engineer Requirements:
Minimum of five years experience in plumbing engineering
Qualified candidates must have a Bachelor of Science in Mechanical Engineering or Bachelor in Architectural Engineering.
Proven ability to lead teams and manage projects successfully.
Must have a thorough knowledge of plumbing design and corresponding terminology.
Excellent ability to read, interpret, and implement plumbing design documentation.
Experience with laboratories/medical facilities design is preferred.
Excellent work ethic and attitude.
Good communication and time management skills.
Interpersonal communication skills, organizational skills, the ability to plan, balance, and prioritize work.
Valid driver's license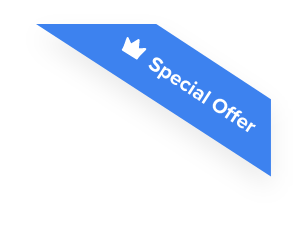 Joshua F.
Redline Electric & Solar

"The best recruiting platform on the market! VIVAHR allowed us to create a dashboard and applicant experience like no other!!"
Get more applicants from the
Best Job Boards
Post for free to 50+ job boards
Unlimited Job Postings
Unlimited Applicants

Sample Interview Questions For Plumbing Engineer
These questions can help you narrow down the candidate selection to find the ideal candidate:
How many years worked in the plumbing industry?
Why do you want to be a Plumbing Engineer for this company?
What did you do to manage the budget and schedule of a project?
Discuss a Plumbing Engineer issue you faced?
What is your greatest strength in a Plumbing Engineer position?
Why would you make an excellent fit for our company?
What are the Educational Requirements For Plumbing Engineers?
According to the U.S. Bureau of Labor Statistics (BLS), a plumbing engineer usually requires a bachelor's degree in mechanical engineering or architectural engineering. Alternatively, some employers may accept an associate's degree if you have relevant design work experience.
How Much To Pay Plumbing Engineers When Hiring
Based on the job and the experience, the range will vary quite a bit. According to the Bureau of Labor Statistics, the median income for plumbers in 2018 was $42.51/hour or $88,430 a year. The job market for Plumbing Installers over the next ten years looks to grow by 4%. Compensation and pay can vary based on your local city and state.
Similar Job Description Templates