Plumbing Installer essentially installs and repairs residential and commercial properties plumbing systems. The Plumbing Installers additionally install other domestic appliances and fixtures related to cooling, heating, and sanitation systems.
An average workday for a Plumbing Installer consists of installing and repairing pipes transporting properties liquids and gases to and from residential, commercial, and industrial buildings. Plumbers spend time inspecting and testing installed pipe systems and pipelines, troubleshooting any systems that are not correctly performing, and determining the correct equipment and material needed to meet customers' plumbing satisfaction. The demand for plumbers increases with new construction and the need to install, maintain, and repair plumbing systems due to economic growth.
Related Job Titles to Plumbing Installer
Plumbing Engineer
Hot Water Heater Installer
Journeyman Plumber
Maintenance Plumber
Plumbing Installer Job Description Template (Free)
We are currently seeking an experienced Plumbing Installer to perform the installation, maintenance, repairs for residential, commercial, and industrial properties. The Plumber Installer is required to facilitate the installation and repairs of water and gas lines, sanitation units, heating systems, and related appliances and fixtures to the customer's property. We are looking for a Plumber Installer to effectively work independently and efficiently to diagnose and solve quality assurance problems.
Plumbing Installer Duties & Responsibilities:
Defining property blueprints to evaluate layout for plumbing installations and other systems

Installing, maintaining, and repairing plumbing fixtures, pipes, and systems for water, air, and gas.

Install supports before installation of pipes, equipment, and fixtures.

Various house appliances fitting and repairs tasks

Performing cutting, welding, and assembling of pipes, tubes, fittings, and fixtures.

Perform a thorough inspection and testing of plumbing systems for safety, functionality, and code compliance

Professional handling of customers plumbing requests

 Collaboration with contractors, construction workers, and electricians to meet plumbing requirements
Plumbing Installer Requirements:
High school diploma, GED, or suitable equivalent

Education from college, trade school, or military

Valid driver's license

Reliable, detailed oriented, highly organized, and capable of handling several tasks

A thorough understanding of the plumbing industry and code compliance

Ability to read and interpret blueprints

Efficient skills and knowledge in using plumbing tools and equipment

Excellent written, verbal, and interpersonal skills

Ability to work after hours, over weekends, and on public holidays with short or no notice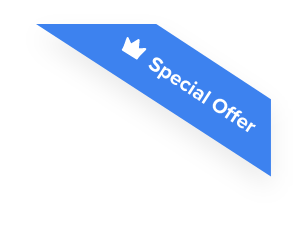 Joshua F.
Redline Electric & Solar

"The best recruiting platform on the market! VIVAHR allowed us to create a dashboard and applicant experience like no other!!"
Get more applicants from the
Best Job Boards
Post for free to 50+ job boards
Unlimited Job Postings
Unlimited Applicants

Sample Interview Questions For Plumbing Installer  
These questions can help select an ideal candidate for your opening for a Plumbing Installer:
How long have you worked in the plumbing industry?

Why do you want to be a Plumbing Installer for this company?

How do you stay organized during complex repairs and diagnosing a plumbing system?

How do Plumbing Installers play a vital role in customer satisfaction?

Please tell me how you would manage and organize your service calls and route.

What would you do if there was a problem that kept you from completing a job on time?

Can you explain a time you had a major obstacle that you had to address? What did you do?

What consists of the most important factors to know when preparing gas and sewer lines?

How do you coordinate with coworkers for your service calls?

Why is a Plumbing role so vital to you?

Why do you think you would be a good fit for this company?
What are the Educational Requirements For Plumbing Installers
According to the U.S. Bureau of Labor Statistics (BLS),  most plumbers installers are trained through apprenticeships and technical schools. Most plumbers learn their trade through a 4- or 5-year apprenticeship. Most Plumbers tend to have experience from on-the-job training.
How Much To Pay Plumbing Installers When Hiring
Based on the job and the experience, the range will vary quite a bit. According to the Bureau of Labor Statistics, the median income for plumbers in 2018 was $27.00/hour or $53,000 a year. The job market for Plumbing Installers over the next ten years looks to grow by 14%. Compensation and pay can vary based on your local city and state.
Similar Job Description Templates
Plumbing Apprentice Job Description Template
Plumbing Manager Job Description Template