Need to Hire a Plumbing Estimator? Use this Free Plumbing Estimator Job Description to help you attract experienced and adept candidates. VIVAHR makes the hiring process easier by giving you a template to post to a job board. You can add any additional requirements, benefits, and perks you need to comply with your company and open position.
With our applicant tracking system, you can use this Plumbing EstimatorJob Description Template to attract qualified candidates, hire the employees you see fit, and save a lot of time. You can also customize this template, add anything you want and post it to job posting sites. We love making this process earlier for you.
What is a Plumbing Estimator?
A plumbing estimator is responsible for estimating the costs of various repair or installation projects to ensure no surprises when work begins. They might be called on to estimate expenses needed for an expansion, including new fixtures, pipe materials, and labor.
A Plumbing estimator prepares specific schematics, design layout, and construction document estimates for significant building projects. Additionally, Plumbing estimators work directly under project managers, architects, and engineers to plan all construction processes. A Plumbing Estimator's primary responsibility is to provide employers or consumers with estimated costs by calculating resource and labor costs.
Related Job Titles to Plumbing Estimator
Commercial/Residential Plumbing Estimators
Mechanical Estimator
Project Estimator
Estimator Mechanical Plumbing & Piping
Plumbing Estimator Job Description Template (Free)
We have an immediate opening for an experienced Plumbing Estimator. The ideal candidate will have plumbing construction experience and at least three years of residential, commercial, and industrial estimating plumbing projects. The Plumbing Estimator will review project plans and specifications to meet our customers' expectations by acquiring competitive pricing for the entire scope of work.
Plumbing Estimator Duties & Responsibilities:
Inspect plans and specifications of projects
During the bid process, prepare transmittals, distribute plans, specifications, and addenda to subcontractors.
Plan detailed quantity surveys and complete scope
Prepare master budgets and cost models for projects.
Provide abstract project estimates
Discuss with employers, suppliers, or other involved parties to review estimates and resolve issues
Remain in a plan to help maintain the profit margin and handle any changes in the original estimates
Plumbing Estimator Requirements:
Three years of related experience in the plumbing estimating process
High school diploma, GED, or suitable equivalent
Education from college, trade school, or military
Valid driver's license
Reliable, detailed oriented, highly organized, and capable of handling several tasks
Recognize a thorough understanding of the plumbing industry
The ability to know local codes and to use available resources to find solutions
Efficient management skills to improve the productivity of teams and work standards.
Excellent written, verbal, and interpersonal skills
Ability to work after hours, over weekends, and on public holidays with short or no notice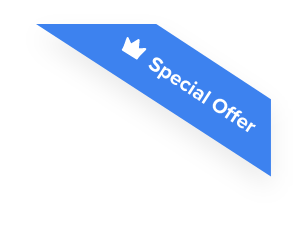 Joshua F.
Redline Electric & Solar

"The best recruiting platform on the market! VIVAHR allowed us to create a dashboard and applicant experience like no other!!"
Get more applicants from the
Best Job Boards
Post for free to 50+ job boards
Unlimited Job Postings
Unlimited Applicants

Sample Interview Questions For Plumbing Estimator
These questions can help select an ideal candidate for your opening for a Plumbing Estimator:
How long have you worked in plumbing?
What experience have you had as a plumbing estimator?
Why do you want to be a plumbing estimator for this company?
How does a plumbing estimator play a vital role in customer satisfaction?
Tell me how you would manage and organize your estimating projects?
What primary problems kept plumbing estimators from completing a job on time?
How do you resolve issues relating to completing your bids?
Tell me about a previous estimating project obstacle that you had to address. What did you do?
Why do you think you would be a good fit for this company?
What are the Educational Requirements For Plumbing Estimators
Many Plumbing Estimators have obtained a technical degree, but some companies may prefer varied combinations of experience and education. A Plumbing Estimator will have previous experience as a journeyman and master plumber.
How Much To Pay Plumbing Estimators When Hiring
Based on the job and the amount of experience, the range will vary quite a bit. According to the Bureau of Labor Statistics, the average income for plumbers for 2020 is $29.00/hour or $59,540 a year. The job market for Plumbing Estimators over the next ten years looks to grow by 14%. Compensation and pay can vary based on your local city and state.
Similar Job Description Templates