The Best Interviews Questions to Ask a Plumber
A plumber installs, maintains, and repairs pipes that carry water, gas, and other liquids. They do this by installing or replacing fixtures like sinks, toilets, dishwashers, and showers with the appropriate piping connections. Plumbers might also fix problems where these pipes connect to things like garbage disposals.
A plumber might also repair and maintain water heaters, gas lines, or heating systems. In addition to installing pipes, a plumber will often install sinks in new homes and replace existing plumbing fixtures that are old or broken.
As a hiring manager, it is important to be prepared when interviewing a potential job candidate.
Since you want to hire the most qualified person possible, it is advisable to review your company's job description and qualifications before setting up a time for an interview. This will help you determine what kind of skills this position requires and how best to match them with the interviewing candidates. It also helps in evaluating whether or not this is a good opportunity for the candidate.
It is also important to prepare for an interview by researching the individual that you are interviewing. This way, you can be more prepared with questions and have background information on your potential hire.
Interview Questions For Plumbers
Now that you have a perfect job description template, it's time to prepare for the interview. Here is a set of interview questions to get you started when interviewing an Plumber:
What plumbing license do you have?
How long have you worked as a plumber?
Do you have experience working on residential or commercial plumbing systems?
What safety measures do you take when working on a plumbing system?
How do you prioritize tasks when you have several customers at the same time?
How do you respond to plumbing emergencies?
Why are you interested in working for our company?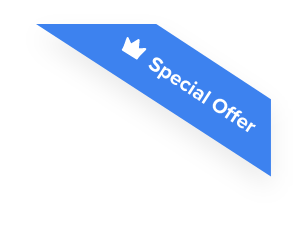 Joshua F.
Redline Electric & Solar

"The best recruiting platform on the market! VIVAHR allowed us to create a dashboard and applicant experience like no other!!"
Get more applicants from the
Best Job Boards
Post for free to 50+ job boards
Unlimited Job Postings
Unlimited Applicants

Plumber Candidate Scorecard
Does the candidate have the appropriate educational qualifications or training for this position?

Has the candidate acquired the necessary skills or qualifications through past work experiences?

Qualifications/Experience

Does the candidate have the technical skills necessary for this position?

Problem Solving Abilities

Has the candidate demonstrated critical problem-solving skills?

Did the candidate demonstrate team building and communication skills?

Would hiring this candidate steer your organization in the right direction?

Is this a step forward or backward in this candidate's career?
Take a look at what key requirements, duties, responsibilities, and skills should be part of your Plumber job description.