Plumber Helper Job Description Template
Are you looking for a new employee for your organization? You should be able to find a qualified and trustworthy worker for your business with our FREE Plumber Helper Job Description Template. For your new team addition, having the appropriate team on your side is crucial. The outcomes should be faster if you trust us throughout the hiring process.
With the hit of a button, you can immediately post your position to 50+ employment sites. VIVAHR offers a variety of solutions to help your team automate the hiring process and improve hiring productivity. A specialized customer success team is there to assist you in making better-informed hiring decisions. You can maintain track of your data and hiring process by utilizing VIVAHR software. Try it and enjoy the outcome!
What is a Plumber Helper?
Plumber Helpers work for maintenance companies and go to different job sites to diagnose and repair plumbing problems. They respond to plumbing emergencies such as broken pipes and perform routine maintenance to maintain plumbing systems safe and effective while preventing future issues such as leaks or rusty pipe fittings.
Plumber Helper gets the necessary supplies to assist households, companies, and government agencies in maintaining their plumbing systems, ensuring proper drainage and water flow for both indoor and outdoor locations. They access crawl areas to repair pipes and ensure that they are correctly connected to indoor plumbing equipment such as water heaters, toilets, and sinks.
Related Job Titles for Plumber Helper
Plumbers
Pipefitters
Steamfitters
The Top Plumber Helper Skills 
| | |
| --- | --- |
| | |
| | Plumber Helpers should be well-versed in plumbing tools and have a basic understanding of how plumbing systems function. |
| | A plumber's assistant spends a lot of time kneeling, squatting, and lugging equipment and supplies, therefore they must be physically fit for the work. |
| | Plumber Helper must use basic arithmetic abilities to precisely measure and cut pipe as well as assess the number of materials required for a task. |
| | Plumber Helpers must pay close attention to detail, such as joining pipes with the proper materials or ensuring that a water supply is turned off before removing sink faucets. |
| | Plumber Helpers benefits from understanding schematics and designs for new plumbing system installs. |
Plumber Helper Job Description Template (Free)
We're searching for a dedicated Plumber Helper to support our team with basic plumbing installs and maintenance. You will assist our trained plumbers with their everyday responsibilities in this position. Basic plumbing work, such as changing toilet rings and faucet washers, may also be necessary. Are you ready to come along with us?
You need to have outstanding physical health, a strong drive to learn, and an extensive understanding of plumbing procedures to succeed as a plumber helper. Finally, a top-notch plumber assistant shortens the time it takes to complete work by managing minor jobs and aiding with large repairs. If you want to be a part of our team we can guide you in the right direction, apply and join us TODAY!
Plumber Helper Duties & Responsibilities:
Packing and sorting plumbing equipment.
Identifying and preparing the work area for pipe leaks.
Obtaining tools and purchasing more stock and equipment.
Exposing pipes by cutting open walls and buildings.
Installing garbage disposals.
Adjusting water pressure valves.
Assisting with plumbing installations and repairs for Master Plumber.
Replacing the washers on the faucets and the wax rings on the toilet.
Installing gutters, drainpipes, and runoff systems.
Plumber Helper Requirements:
A certificate from a trade school.
Work experience as a Plumber Helper.
A thorough understanding of plumbing equipment and processes is required.
Reading and interpreting building plans is a skill.
Mechanical expertise is required.
Physical fitness and dexterity are important.
Problem-solver with strong critical thinking skills.
Good communication and listening abilities.
Ability to work nights, weekends, and after-hours.
Mathematical ability at a high degree.
Strong focus on the details.
Adaptability under high-stress conditions.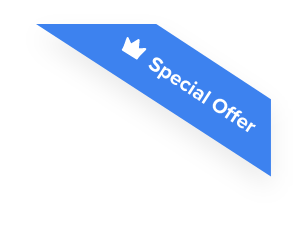 Joshua F.
Redline Electric & Solar

"The best recruiting platform on the market! VIVAHR allowed us to create a dashboard and applicant experience like no other!!"
Get more applicants from the
Best Job Boards
Post for free to 50+ job boards
Unlimited Job Postings
Unlimited Applicants

Sample Interview Questions For Plumber Helper
These sample Plumber Helper interview questions can assist you to stay on the right track in your hunt for the ideal candidate. These questions might serve as a guide for the rest of the recruiting process.
Personal 
What kind of plumber's license do you have?
Do you wish to grow in this field?
What are your long-term goals?
Human Resources
As a Plumber Helper, what was the worst thing you ever had to do?
Tell us about your most difficult assignment and how you handled it.
Describe a situation when you were given incomplete project instructions. What exactly did you do?
Management
Describe an instance when you had to accomplish an assignment as part of a team.
How well do you deal with the workload?
What is your advice on prioritizing tasks?
Technical Skills and Knowledge
Have you ever gone through the process of plumbing an office building?
Where would you begin if you were to install a new system for a whole level of a building?
Before you build a plumbing system, what is the first item you look at?
Have you ever installed a water-based heating system before?
What are the Educational Requirements For a Plumber Helper?
A high school diploma or GED is required for anybody interested in becoming a Plumber Helper. They will next need to take vocational programs at a technical school, community college, or trade school to obtain certification.
Finally, a Plumber Helper can obtain a license after completing an apprenticeship or an apprentice program under a master Plumber Helper. Plumbing apprenticeships often span four to five years. Before working on a job site, most states require Plumber Helpers to hold a plumbing license.
How Much To Pay a Plumber Helper When Hiring
Plumber Helpers usually earn from $19,000 to $45,500, and their median annual salary is around $30,778. The hourly wages range from $9 to $22, and the median hourly wage is $15.
Frequently asked questions about Plumber Helper
What's the difference between a Handyman and a Plumber Helper?
Plumbing repairs can be done by both Plumber Helpers and Handymen. Plumber Helper may operate as part of a team, whereas Handymen are often self-employed. Handymen do a wide range of maintenance chores, including basic plumbing, electrical work, drywall repair, carpentry, and tiling.
Plumber Helpers specialize in plumbing systems and have the skills and training to conduct large-scale installations and repairs that would be too difficult for a Handyman to manage. A Handyman, for example, could unclog a pipe or repair a broken toilet, but a Plumber Helper could do both, as well as replace rusty pipes beneath the house and construct new drainage systems.
What are the responsibilities of a Plumber Helper on a daily basis?
Plumber Helpers make scheduled visits to clients, either to do an initial evaluation or to follow up on a repair. A Plumber Helper can renovate buildings by installing new plumbing fixtures, installing fire sprinklers, maintaining water and gas lines, replacing pipes, managing sewage systems, and redirecting pipes to prevent water damage. Emergency Plumber Helpers are accessible 24 hours a day, 7 days a week to attend to urgent plumbing problems.
On a typical appointment, they speak with the property owner, manager, or renter about the issue, then conduct an inspection to identify the issue. They figure out what sort of pipes and fittings they'll need and, if required, purchase custom parts from a source. Plumber Helpers provide a quote for their customers, calculating the amount of time it will take to complete the job.
What qualities to look for in a good Plumber Helper?
Plumber Helpers that are skilled at resolving issues and finding the root of a plumbing issue are in high demand. They evaluate the blueprints of a structure and how the people use the space when determining the best approach to install new pipes.
Plumber Helpers that are successful communicate openly with others, describing the cost and purpose of various repairs and updates, as well as the timeframe for each plumbing job. Despite the grungy nature of plumbing, skilled Plumber Helpers are clean and organized at all times, cleaning up after themselves and keeping their supplies in order.
What are the many kinds of Plumber Helper?
Residential and commercial Plumber Helpers are the two primary categories of Plumber Helpers. Residential Plumber Helpers operate in houses, typically servicing many homes each day.
Commercial Plumber Helpers operate in areas like schools, hospitals, parks, and factories, where they specialize in industrial repairs and deal with more intricate plumbing systems. Residential Plumber Helpers deal with little leaks and blockages when they happen, whereas commercial Plumber Helpers deal with more general maintenance and waste management.
Similar Job Descriptions as Plumber Helper