You're looking for a different way to recruit? You've come to the right place. We've provided you with a FREE Board Member Job Description Template that will come in handy while you go through this difficult process.
Our VIVAHR Software is an excellent approach to speed up the hiring process! You may utilize the skills, responsibilities, and credentials to write a compelling job ad and recruit the best candidate. Metrics are vital to track for every firm, big or small. Businesses can view all of the data that matters in one place with automated reporting.
What is a Board Member?
A board member is a member of the governing body of an organization, such as a public business or a nonprofit, that oversees its operations. Board members operate as spokespeople for all of an organization's shareholders, or investors.
Board members are not involved in the day-to-day operations of the institution they are responsible for. Instead, they recruit chief executives, such as CEOs and presidents, whom they believe are capable of doing the necessary tasks.
By analyzing financial documents, establishing regulations that regulate the firm's ethics and processes, and fundraising, board members contribute to the overall direction of their organization. When a crisis arises, such as a scandal involving one of the CEOs, it is up to the board members to address it.
Related Job Titles for Board Member
Secretary
Treasurer
Vice-Chair
The Top Board Member Skills
| | |
| --- | --- |
| | |
| | Having someone's oversight entails keeping an eye on a procedure or a situation. If someone is in charge of something, they are accountable for seeing it through to completion. Experts are frequently provided oversight as they supervise their juniors or newcomers while they work on a project. |
| | The yearly budget is a set sum of money that a corporation has decided to set aside as its spending cap for the whole year. This method assists businesses in keeping their spending in check by allocating a reasonable amount that does not consume a significant portion of their income or profit. A balanced budget has an amount that corresponds to the company's income. |
| | The mechanism by which countries or organizations are supervised or controlled by their leaders is referred to as governance. This might be accomplished by-laws, rules, policies, and procedures that govern behavior in a way that maintains the leaders' ideals. They are frequently accompanied by penalties for non-compliance and rewards for compliance. |
| | A non-profit organization (NPO) is a corporation that has been given tax-exempt status by the Internal Revenue Service (IRS) for the purpose of serving a social cause and benefiting the general public. Whether via services, products, or both, the organization must serve a social cause. |
| | A financial statement is a report that covers all information about a person's or a company's declared assets, money usage, revenue, and shareholder contributions for a specific time period |
Board Member Job Description Template (Free)
We're seeking a dedicated Board Member to join the governing body of our organization. The board member's tasks include providing strategic advice, engaging in assessments, and keeping track of the organization's finances. You should also plan ahead for board meetings, attend them on a regular basis, and engage fully. Keep on reading if you like it so far!
You should have extensive professional leadership experience and good diplomatic abilities to be a successful board member. A great board member will be passionate about the purpose of the organization. Ready to join us?
Board Member Duties & Responsibilities:
Understanding the purpose, programs, policies, and needs of the company.
Reviewing the agenda and supporting material in preparation for meetings.
Attending board meetings on a regular basis and contributing actively and thoughtfully.
Keeping up with issues and developments that have an impact on the company.
Participating in business operations and executive evaluations.
Approval of audit reports, budgets, and operational choices.
Participating in the creation of policies and strategic strategies.
Understanding the financial affairs of the company and ensuring that fiduciary duties are met.
Assuring that the company complies with all legal standards.
Keeping all internal organizational matters private.
Board Member Requirements:
A track record of success in an executive leadership position.
Experience on a board is desired.
Knowledge of the company and the industry in which it operates.
Availability of sufficient time for board responsibilities.
Interpersonal and diplomatic abilities.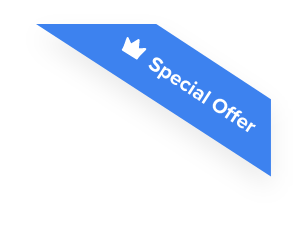 Joshua F.
Redline Electric & Solar

"The best recruiting platform on the market! VIVAHR allowed us to create a dashboard and applicant experience like no other!!"
Get more applicants from the
Best Job Boards
Post for free to 50+ job boards
Unlimited Job Postings
Unlimited Applicants

Sample Interview Questions For Board Member
Substitute these examples for Board Member interview questions to keep the hiring process on track and ensure positive outcomes. These questions will help you complete the remainder of the application and identify suitable candidates.
Personal
What makes you desire to be a member of the board of directors?
What are your impressions of our company/organization?
Do you think of yourself as a leader?
Human Resources
Is it possible for you to elaborate on any of your past leadership experiences?
Do you have a lot of experience with networking?
Do you have any prior experience speaking in front of big groups of people?
Management
What specific position on the board of directors would you like to hold?
What methods do you employ to efficiently manage your time?
Are you able to devote a substantial amount of time to this position?
Technical Skills and Knowledge
How will you strike a balance between our workers', customers', and stakeholders' needs?
How would you spot industry trends that have an influence on our business?
What would you do if one of our decisions proved to be controversial among your coworkers?
What are the Educational Requirements For a Board Member?
Getting an education is the first step in becoming a member of a company's board of directors.
The following are some of the most prevalent degrees for board members:
Business: A bachelor's degree in business can provide essential business knowledge that a person can apply as a board member to assist run a firm.
Finance: Earning a finance degree might provide the necessary knowledge to make financial choices on behalf of a firm as a board member.
Accounting: Board members with auditing and accounting expertise and experience are in great demand for business boards.
Software development: People can join boards in the technology industry by gaining experience in fields such as software development and computer science.
How Much To Pay a Board Member When Hiring
Board Members usually earn from $11,000 to $400,000 per year, and their median annual salary is around $142,278. The hourly wages range from $5 to $192, and the median hourly pay is $68.
Frequently asked questions about Board Member
How to become a board member?
A bachelor's degree is required
Getting an education is the first step in becoming a member of a company's board of directors
Acquire experience. After that, a person can obtain experience in your field of study or intended industry
Self-promotion
Networking
What's the difference between a director and a member of a board of directors?
Board members are in charge of steering or managing corporations. Business partners with technical competence, for example, may opt for a board member who possesses the financial or marketing talents they lack. Directors serve as business counselors in this role. They are not required to be stockholders, but they are usually seen in for-profit companies.
On a daily basis, what are the obligations of a board member?
Board members act as fiduciaries, directing the nonprofit toward a long-term future by enacting strong, ethical, and legal governance and financial management regulations, as well as ensuring that the charity has the resources it needs to accomplish its mission.
Who is qualified to serve on the board of directors?
Individuals with noteworthy achievements in business, education, the professions, and/or public service will serve on the Board of Directors. They must possess the necessary intelligence, education, and experience to contribute meaningfully to the Board of Directors' discussions.
Similar Job Descriptions as Board Member