Have you already started your hiring process? Discovering the perfect candidate for your next employee can be a challenging task sometimes. But don't worry because you are just in the right place! With our help and this FREE Operations Associate Job Description Template, you will find the ideal candidate in no time. In this template, you will find valuable information about this position and what it takes to be an amazing Operations Associate.
By using our VIVAHR Software you will be able to keep track of your data and post your job offers to more than 50 job posting sites! We have no doubt that your preferred candidate is just around the corner. Good luck!
What is an Operations Associate?
Operations Associate is a person responsible for supporting and providing assistance to the Operations Manager with the management of everyday activities and ensuring smooth daily operations. The duties and responsibilities of an Operations Associate can vary depending on the financial, HR, or inventory aspect of the business.
In general, Operations Associates perform administrative tasks such as answering phone calls, emails, and scheduling appointments. They assist other departments if needed, assist with recruiting activities, and ensure efficiency and accuracy in communication.
Operations Associates also maintain and improve databases, websites, files, documents, and other paperwork. They monitor inventory, order supplies as needed, and report issues and errors.
Related Job Titles for Operations Associate
Operations Administrator
Business Operations Associate
Office Assistant
The Top Operations Associate Skills
| | |
| --- | --- |
| | |
| | Operations Associates are required to have amazing communication skills in order to be successful in this role. They work with plenty of employees every day and they need to transfer important information accurately and correctly to all levels and departments. |
| | Computer proficiency is a must in today's digital area, especially in the corporate world. Operations Associates are ought to possess a wide knowledge of various programs, languages, applications, and computers in general, because Operations Associates would spend a lot of their time using everything mentioned above. |
| | When it comes to analytical skills, they are essential because Operations Associates handle a huge number of data, information, statistics, and details on a daily basis. They need to know how to approach and analyze them for the overall company's benefit. |
| | As mentioned earlier, Operations Associates have a lot on their plate during the day. Every successful Operations Associate has exceptional organizational and time management skills which help them to stay focused, organized, and diligent. |
| | Attention to detail also has a major importance when it comes to the position of Operations Associate. They need to be detail-oriented in order to notice even the smallest errors or inconveniences in documentation, data, or files. Once the error is acknowledged, their job is to report or solve the problem. |
Operations Associate Job Description Template (Free)
We are looking for a motivated and reliable Operations Associate who will join our company and be the crucial support and assistance to Operations Manager and other employees. You will be responsible for performing administrative tasks and assisting other departments. Furthermore, your responsibilities will include maintaining files, documents, and other paperwork, as well as databases and websites. You will ensure that the company's policies and standards are met and report any issues or errors regarding the business.
Our new Operations Associate should be someone who is meticulous, well-organized, analytical, and a great communicator and team player. Alongside the versatile set of skills required for this position, Operations Associate should be comfortable making changes and recommendations for business improvement and better management in general.
Operations Associate Duties & Responsibilities:
Support the Operations Manager and other employees in executing everyday activities
Ensure smooth execution of daily operations and objectives
Perform various administrative tasks
Assist other departments if needed
Ensure efficient and accurate communication among departments
Collect and maintain files, documents, and other paperwork
Maintain and improve databases and websites
Support and use SQL, Oracle, Java, and other programs in everyday operations
Answer phone calls and emails
Schedule appointments, meetings, and interviews
Assist HR with the recruitment process
Monitor inventory and order supplies
Make suggestions and recommendations for business improvement
Operations Associate Requirements:
High school diploma or GED
Previous experience in similar positions
Bachelor's degree in business or related field is an advantage
Computer proficiency
Strong communication skills
Analytical mind and attention to detail
Organization and time management skills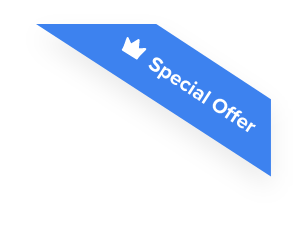 Joshua F.
Redline Electric & Solar

"The best recruiting platform on the market! VIVAHR allowed us to create a dashboard and applicant experience like no other!!"
Get more applicants from the
Best Job Boards
Post for free to 50+ job boards
Unlimited Job Postings
Unlimited Applicants

Sample Interview Questions For Operations Associate
Once you gather up all the received applications, you can use these sample interview questions for Operations Associate. These can help you narrow down your choices and pick the most suitable candidate for the job.
Personal
Why did you decide to become an Operations Associate?
Could you tell us more about your educational background?
What do you usually do in your free time?
Human Resources
Are there any skills that you would like to improve in this workplace?
What are the three traits that every Operations Associate should possess?
What was your relationship with your previous coworkers?
Management
What programs and applications have you used in the past?
How do you handle working under pressure?
How do you avoid problems arising from misunderstanding or miscommunication?
Technical Skills and Knowledge
Your coworker is upset because of the mistake you made. What would you do?
What do you consider your biggest strength in this job?
How would you describe your position to someone who doesn't know anything about it?
What are the Educational Requirements For an Operations Associate?
A basic educational requirement for an Operations Associate is a High school diploma or GED. If a candidate has a degree in business or a similar position, that is considered an advantage when applying for the job.
Most companies require a minimum of 2 years of experience in the same or similar position, but they would provide on-the-job training for candidates with little or no experience.
How Much To Pay an Operations Associate When Hiring
Operations Associates usually earn between $18,000 and $58,500 annually. Their median annual salary is $41,502. Hourly wages go from $9 to $28. The median hourly wage for an Operations Associate is $20.
Frequently asked questions about Operations Associate
Where do Operations Associates typically work?
Operations Associates can work practically anywhere. They can work in companies, agencies, banks, offices, hospitals, universities, retail stores… To sum up, Operations Associates can work in any place that requires efficient management of daily operations.
What position is higher than the Operations Associate?
Operations Associates report to Operations Manager, which is the senior level position in the company hierarchy. Operations Managers are responsible for overseeing recruitment and operational functions in the company.
What is the average annual salary for an Operations Associate?
Operations Associates normally earn between $18,000 and $62,000 annually.
What are the basic qualifications for an Operations Associate?
Operations Associate is required to have a High school diploma or GED, as well as a minimum of 2 years of experience in administrative roles. They need to be highly organized and great communicators.
Similar Job Descriptions as Operations Associate