Do you want to create a well-written job description? Does trying to find suitable candidates for your company feel like an impossible task? We've got you covered with our FREE Marketing Representative Job Description Template that has everything you need, from duties and responsibilities to the skills one needs to be a successful Marketing Representative.
You can customize the template to your needs in order to create the best job description for your company which you can then add to job posting sites. You can try out our VIVAHR software and combine it with this template for the best results. Attracting suitable job seekers doesn't have to be hard anymore!
What is a Marketing Representative?
Marketing Representatives are people who help promote, increase sales and generate new business leads for a brand, company, or client. They are responsible for developing content, strategies, pricing, and managing budgets.
When interviewing potential candidates, keep an eye out for marketing representatives that have great communicating skills and stay on top of trends. Be wary of candidates who lack time management and don't conduct market research well.
Related Job Titles for Marketing Representative
Marketing Manager
Marketing Coordinator
Marketing Strategist
The Top Marketing Representative Skills
| | |
| --- | --- |
| | |
| | You should have the ability to express your ideas, visions, and thoughts to your colleagues and clients. Communicating well turns words into actions. As a marketing representative, you should be able to communicate in a way that helps create strategies, marketing content, and so on. Make sure you also receive and give feedback. |
| | Knowing how to talk to your clients is important. Answering questions, fixing problems offering feedback means you are able to provide a great service. This will help you build strong relationships with your clients. |
| | Researching is key to knowing how to sell a product or make a campaign. This helps with identifying the market and target audience correctly, it can also help you identify gaps in the industry and know where you stand in the competitive field. Research is important in order to collect all the information needed to help a client market a product, brand, or person in a successful |
| | A good marketing representative understands the importance of being well-organized. You must be aware of your deadlines, who your clients are, and what campaigns or products you are working on. Good organization also includes good time management. You should know how long it takes you to finish each task. |
| | A marketing representative is someone who has excellent presentation skills, you will be required to present and pitch campaigns, products, and strategies. Presentation is key for having a successful career. Know your selling points and how to grab someone's attention. |
Marketing Representative Job Description Template (Free)
We are currently seeking a creative and innovative marketing representative to join our company and marketing department. In this position, you will be responsible for analyzing market trends and creating branding, advertising, and marketing content. You will also be expected to stay up to date with trends and developments within the industry and present marketing strategies to the marketing director.
To ensure success, you must demonstrate a great knowledge of marketing trends, strategies, branding, and channels. Our ideal candidate is someone who has the ability to increase brand awareness and sell products, has excellent communication skills, and holds a bachelor's degree.
Marketing Representative Duties & Responsibilities:
Staying up to date with trends and developments within the industry
Attending marketing conferences and networking
Preparing an annular and quarterly report to a management director
Brainstorming and creating strategies
Creating branding, advertising, and marketing content
Presenting marketing strategies to the marketing director
Developing budgets and coordinating public relations
Analyzing market trends and pricing strategies
Presenting new products and selling points
Optimizing and evaluating marketing
Marketing Representative Requirements
Bachelor's degree in advertising, marketing, or a similar area of study
Great communication skills
Extensive knowledge of marketing channels, branding, and strategies
Superb time management and organizational skills
Excellent customer service skills
Previous internship or work experience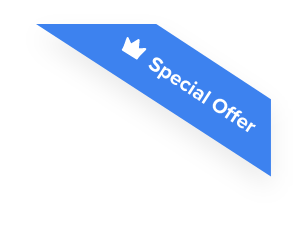 Joshua F.
Redline Electric & Solar

"The best recruiting platform on the market! VIVAHR allowed us to create a dashboard and applicant experience like no other!!"
Get more applicants from the
Best Job Boards
Post for free to 50+ job boards
Unlimited Job Postings
Unlimited Applicants

Sample Interview Questions For Marketing Representative
Once you gather all the received applications, you can use these sample interview questions for a Marketing Representative. You should be able to narrow down your candidates based on the answers they give during the interview. This will help you pick just the right candidate.
Personal 
Why do you want to become a marketing representative?
Where do you see your career going?
What is the most important skill a marketing representative should have?
Human Resources
How do you handle clients who are difficult?
Have you ever had an issue or disagreement with a coworker? How did you resolve it?
Do you prefer working in a team or alone?
Management
How would you determine if a marketing strategy is being effective?
How do you manage to sell multiple products to different clients?
What does your average day at work look like as a marketing representative?
Technical Skills and Knowledge
What advertising tools do you prefer to use?
How would you sell a new product to someone?
If a product is not selling well, what would you do?
What are the Educational Requirements For a Marketing Representative?
In order to become a Marketing Representative, you must acquire a bachelor's degree in marketing, advertising, or a similar area of study. You should also find an internship in the field during your time studying, this might help you get a job after college.
How Much To Pay a Marketing Representative When Hiring
The salary of a Marketing Representative varies based on the previous job experience and education as well as the location (state/city) of the office or company they are employed in. Marketing representatives usually earn from $16,000 to $58,000 annually, and their median yearly salary is around $40,379. The hourly wages can go from $8 to $28, with the median hourly pay of $19.
Frequently asked questions about Marketing Representative
What is the job outlook like for a marketing representative?
This job is expected to grow faster than the average of other professions, according to the Bureau of Labor Statistics. This position is expected to grow by 8% by 2028.
What is a similar role to a marketing representative?
There are many similar positions to those of a marketing representative. If you are not interested in being a marketing representative, consider finding a job in the email marketing field, product management field, or marketing analysis field of work.
How can a marketing representative remain competitive in the industry?
A marketing representative should always stay up to date with the latest trends and developments within the industry. Trends tend to change rapidly that's why it's vital to network with colleagues and attend conferences.
Similar Job Descriptions as Marketing Representative