Do you want to compile an eye-catching job description? Does trying to find suitable candidates for your company feel like an impossible task? We've got you covered with our FREE PPC Specialist Job Description Template that has everything you need, from duties and responsibilities to the skills one needs to be a successful PPC Specialist.
Try using our Job Description Template and combine it with VIVAHR software for best results. You can customize this template to your needs in order to create the best job description for your company which you can then add to job posting sites.
What is a PPC Specialist?
A pay-per-click Specialists, also known as PPC Specialists are marketing professionals who are in charge of optimizing and managing paid online search marketing for clients and companies. By using demand-side platforms they advertise and maintain a company or brand's visibility on major search platforms such as Google, Yahoo, and so on. They advise clients on paid search marketing and make sure the campaign fits into the marketing strategy for the company.
When interviewing PPC Specialists, make sure and keep an eye out for those with previous work experience with excellent communication skills. Avoid candidates who lack knowledge in the field and analytical skills.
Related Job Titles for PPC Specialist
Search Engine Marketing
SEO Specialist
Digital Marketing Specialist
The Top PPC Specialist Skills
| | |
| --- | --- |
| | |
| | A good PPC Specialist is able to understand and communicate with the client in a way that will ensure the clients that their money will be well spent and worth it. It is also important to communicate well within the team as you will be working closely with different departments. Most importantly when looking for keywords it is good to have an idea of how the average person communicates, this will help you identify keywords faster. |
| | PPC specialists are required to read and understand how their campaign is going and report it to the client and team. Being familiar with all the charts and the way to read them is a but plus and a must for this position. |
| | Web developers, digital marketers, SEO Specialists are all people who you will be working closely with when working on a campaign. It is good to know a little bit about their jobs and sectors as it will help you when communicating and brainstorming with them. Stay on good terms and always have your best interest at heart, be understanding and passionate. |
| | This is crucial. Knowing how to use Google AdWords well can take you on a great path to success. Choosing keywords and following metrics is something every PPC Specialist must know. This will most likely be the main tool you use. |
| | Pay-per-click is also all about budgeting and knowing how to divide a budget up in the right way. Sometimes a budget can be very small and you need to understand how to use it in the best possible way. Other times you will have a lot more money to work with but it doesn't mean it should all be spent in one place. |
PPC Specialist Job Description Template (Free)
We are currently searching for someone who is a skilled and experienced pay-per-click specialist to join our team and transform our paid search marketing campaigns. In this position, you will be required to meet with clients to determine their budget, advise them about their expectations and possible outcome, as well as, report the end results to them and ensure they are satisfied. You will also be expected to work within a team with web developers, SEO specialists, and content managers and brainstorm ideas with them for paid advertising.
To become a successful PPC Specialist, you must demonstrate a great ability to identify key demographics, target audiences, and their geographical features. Our ideal candidate is someone who has great analytical skills and previous work experience.
PPC Specialist Duties & Responsibilities:
Determining budgets with clients in order to reach their goals
Advising clients about their expectations, processes, outcomes, and costs for campaigns
Brainstorming different ideas for paid advertising
Ensuring adherence to SEO principles
Working with a team of web developers, SEO Specialists, digital and content marketers
Analyzing and monitoring web analytics and PPC Performance
Reporting to clients about the overall outcome and results of the campaign
Using demand-side RTP platforms in order to promote adverts
Making sure there is a positive ROI on a clients spending
Being up-to-date on all new trends, tools, and marketing strategies
PPC Specialist Requirements:
Bachelor's degree in marketing, digital marketing, or information technology is a plus
PPC Specialist certificate is a plus
Knowledge of demand-side platforms
Team player with a collaborative mindset
Driven and willing to achieve results
Great communication skills
Excellent analytical skills for data and web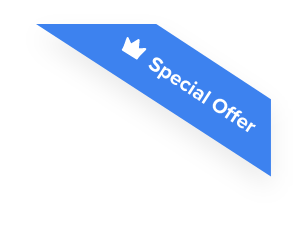 Joshua F.
Redline Electric & Solar

"The best recruiting platform on the market! VIVAHR allowed us to create a dashboard and applicant experience like no other!!"
Get more applicants from the
Best Job Boards
Post for free to 50+ job boards
Unlimited Job Postings
Unlimited Applicants

Sample Interview Questions For PPC Specialist
Once you gather all the received applications, you can use these sample interview questions for PPC Specialists. You should be able to narrow down your candidates based on the answers they give during the interview. This will help you pick just the right candidate.
Personal 
Why do you want to become a PPC Specialist?
Where do you see yourself in five years?
What aspect do you find most interesting, being a PCC Specialist?
Human Resources
Do you like working within a team? Or do you prefer to work alone?
How would you resolve an issue with a work colleague?
Do you work well under pressure?
Management
How do you handle difficulties with clients?
How do you manage multiple campaigns at once?
What is your work schedule like?
Technical Skills and Knowledge
How do you make sure that overspending is minimized?
How do you decide on which keywords to use when creating a campaign?
Do you perform QA testing? When?
What are the Educational Requirements For a PPC Specialist?
A PPC Specialist doesn't necessarily need a formal qualification. You can be self-taught or have a certificate of completion for a PPC course. This job is all about trial and error, so you should be someone who is comfortable taking risks and willing to learn through trial and error.
How Much To Pay a PPC Specialist When Hiring
The salary of a PPC Specialist varies based on the previous job experience and education as well as the location (state/city) of the office or company they are employed in. PPC specialists usually earn from $45,595 to $65,520 yearly, and their median annual wage is $55,733. Hourly wags go from $22 to $31, with the median hourly pay set at $27.
Frequently asked questions about PPC Specialist
How many hours a week does a PPC Specialist work?
A PPC Specialist usually works typical working hours from 9 am to 5 pm, Monday through Friday. Sometimes they might even be required to work on the weekends when meeting deadlines or working on big campaigns. However, a PPC Specialist can also work as a freelancer, choosing their own hours, making it more flexible.
What is the work environment like for a PPC Specialist?
The work environment can vary based on employment. If a PPC Specialist is a freelancer, they can easily work from home or in a workspace sharing office. When employed they usually work in an office with people who carry other roles in the firm.
Are there any specific traits a PPC Specialist should have?
PPC Specialists should always be aware of new tools, trends, and ways to get the best results. Every year there are upgrades, changes, and new tools. Keeping track of this will help a PPC Specialist stay in the game and know what the best approach is.
How long does it take to become a PPC Specialist?
It doesn't take long, in fact, you can start right away. This is a position that is mainly self-taught, everything you learn is hands-on and through trial and error, so no qualifications are necessarily needed.
Similar Job Descriptions as PPC Specialist