Are you looking to hire a Loan Officer to join your company? Then you are in the right place. This Loan Officer Job Description Template includes a list of the most important responsibilities and requirements for this position. We know it's not that simple for everyone to write a good job description that will gain the attention of many applicants; that is why we are here to help.
With our applicant tracking system, you can use this FREE Loan Officer Job Description Template to attract qualified candidates, hire the employees you see fit, and save a lot of time. This template is customizable; you can add additional requirements or descriptions and post them to job posting sites.
What is a Loan Officer?
Loan officers are in charge of evaluating and authorizing approvals of real estate, credit loans, and businesses. They evaluate the financial status of a client when creating a plan for submitting a loan application. Their duties include monitoring account records, receiving lean files, and establishing debt payment plans. They usually work full-time for credit unions, mortgage companies, and commercial banks.
When looking for candidates, pay attention to the ones who have good sales and communication skills. Avoid candidates who lack knowledge of loan regulations and seem to have difficulties with managing things.
Related Job Titles for Loan Officer
Mortgage Processor
Credit Analyst
Loan Processor
The Top Loan Officer Skills
| | |
| --- | --- |
| | |
| | Having good analytical skills means you need to have realistic expectations when sending underwriting requests. Since all figures must be documented and you have a good understanding of the client's request you should be able to create a good loan plan for them, one that will be accepted. This is why you should always focus on details and apply your critical thinking skills. |
| | The key to being a successful loan officer is having great interpersonal skills. Try to connect with your clients and understand their needs. Your job is to counsel and advise them on what their best options are. Sometimes they might be stressed or unsure, be sure to always give them good customer service. |
| | Loan officers need to have great managerial skills because they are in charge of managing files, maintaining relationships with clients, scheduling meetings, and filling the loan applications. In order to do all of this efficiently, one must have good planning skills as well as great time management. |
| | There are many different banking and loan programs one can operate on. It is good to have some computer skills in order to learn how to use banking software. You should already be familiar with some programs and it is a great plus if you know how to use them. |
| | Sometimes this position requires you to persuade a client or a finance person to go along with the loan. This is why a loan officer should have good sales skills. It is all about finding the best option and creating a good plan as well as negotiation. Good sales skills will take you a long way. |
Loan Officer Job Description Template (Free)
We are currently looking for a candidate with great sales and managerial skills to join our ever-growing team as a loan officer. In this position, you will be responsible for meeting with clients and explaining the loan process to them while creating a detailed loan proposal; you will also be in charge of submitting those proposals in a timely manner. You will be the liaison between the client and the financial institution. Other responsibilities include monitoring loan accounts, establishing debt payment plans, and identifying clients' needs when applying.
To be a successful loan officer, you should have great verbal and written communication skills and have great knowledge of all the loan regulations and policies. Our ideal candidate is someone with a bachelor's degree in finance, economics, or business and who demonstrates outstanding customer service skills.
Loan Officer Duties & Responsibilities:
Meet with clients and explain the loan application processes
Identify clients needs and collect their information for the application process
Complete contracts for loans and educate clients on loan policies
Monitor and maintain records of accounts
Respond to inquiries from clients and resolve issues related to loans
Explain deficiencies to applicants whose loans were denied
Create and present detailed loan proposals
Submit loan applications for clients
Establish debt payment plans and define financial eligibility when interviewing clients
Loan Officer Requirements:
Bachelor's degree in finance, economics, or a similar area of study
Previous work experience
Exceptional verbal and written communication skills
Outstanding customer service skills
Great sales ability
Solid understanding of all loan regulations
In-depth knowledge banking software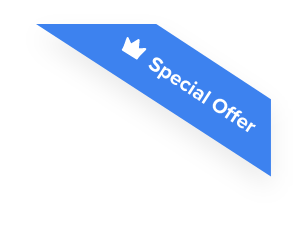 Joshua F.
Redline Electric & Solar

"The best recruiting platform on the market! VIVAHR allowed us to create a dashboard and applicant experience like no other!!"
Get more applicants from the
Best Job Boards
Post for free to 50+ job boards
Unlimited Job Postings
Unlimited Applicants

Sample Interview Questions For Loan Officer
Once you gather all the received applications, you can use these sample interview questions for the Loan Officer, and if you feel like these aren't enough, check out our ultimate list of interview questions.
Personal 
Why did you want to become a loan officer?
Where do you see yourself in five years?
Do you have previous experience as a loan officer?
Human Resources
How important is keeping things confidential as a loan officer to you?
Have you ever disagreed with an underwriter? Why? How did you handle it?
How would you handle a client who is unhappy their application was denied?
Management
How do you close a sale? Describe one of your favorite deals.
How would you tell your client their application for a loan was not accepted?
How would you explain the application process to a new client?
Technical Skills and Knowledge
Are you familiar with banking software?
Do you have in-depth knowledge of all the local and state lean regulations?
How do you determine the feasibility of granting a client a loan?
What are the Educational Requirements For a Loan Officer?
In order to become a loan officer, you will need at least a bachelor's degree in business, economics, or a similar field of study. After completing your bachelor's, you can apply for jobs and take additional on-the-job training.
How Much To Pay a Loan Officer When Hiring?
Loan Officers can earn between $14 and $30 per hour. Their median annual salary is $44,562, meaning $21 per hour. These salaries depend on the place of employment, previous work experience, and hours.
Frequently asked questions about Loan Officer
Is there a need for loan officers?
According to the Bureau of Labor Statistics, the job outlook for loan officers will increase by 8% between the years 2018 and 2028. This is faster than the average growth rate for all occupations, about 5%, meaning you will have stronger job security than most other professions.
What is the main difference between a loan officer and an underwriter?
An underwriter is a person who receives the loan application from the officer and determines whether the client will receive a loan. A loan officer works with clients directly and helps them find the best loan product and complete the application.
What are some of the key skills one should have as a loan officer?
Some of the skills a loan officer should have in order to be successful are good oral and written communication, math skills, and critical and analytical skills.
Can you advance from loan officers to a higher position?
Loan officers have some options for advancements. They can either become supervisors and managers who oversee staff and other loan officers, or they can get a job in a bigger branch or firm and take on more responsibilities.
Similar Job Descriptions as Loan Officer