Looking for a Loan Officer Assistant job description? We've prepared a FREE Loan Officer Assistant Job Description Template that covers all of the required elements to assist you with the process. Check our VIVAHR software for quickly sending the template to a variety of employment sites and obtaining results.
What is a Loan Officer Assistant?
A loan officer assistant is an important part of a lending office's administrative team. As a result, a loan officer assistant's responsibilities encompass the whole loan origination process, including maintaining documentation and engaging with all parties involved to ensure that the process runs well. Typical responsibilities of a loan officer assistant include accepting loan applications, addressing customer inquiries, and completing appropriate documentation.
Loan Officer Assistants work alongside loan officers to help them handle client loan applications. Loan officer assistants are largely responsible for the departments' administrative responsibilities. They are in charge of document management, database updates, and file sorting. Client applications may be reviewed by loan officer assistants.
Related Job Titles for Loan Officer Assistant 
Loan Processor
Mortgage Loan Originator
Personal Banker
The Top Loan Officer Assistant Skills
| | |
| --- | --- |
| | |
| | Ability to convey information (facts, ideas, or messages) in a concise and structured way using accurate English grammar, punctuation, and spelling; generates written content that may include technical material that is acceptable for the target audience. |
| | Capacity to make self accessible for work on a regular and timely basis, with rare unplanned absences; ability to ensure job tasks are handled while absent; ability to follow instructions and respond to management directives. |
| | Capacity to work as part of a formal or informal team to achieve Bank goals; ability to respect others' needs, ideas, and contributions; willingness to contribute to and accept consensus; ability to subordinate personal ambitions to the bank or their team Capacity to focus on resolving disagreement rather than accusing; ability to keep secrets. |
| | Ability to offer high-quality customer service that fulfills the demands of internal and external customers in a fast, efficient, and professional way; ability to follow up on client complaints, inquiries, or requests. |
| | Ability to successfully convey ideas and talk clearly in individual or group circumstances, adapting style and tactics to fit the audience's particular demands; carefully listens to others to acquire facts and paraphrase meaning to confirm comprehension. |
Loan Officer Assistant Job Description Template (Free)
We're looking for a loan officer assistant that is meticulous in their work. This role will be responsible for maintaining and developing connections with referral partners, existing and previous clients, real estate agents, lenders, and underwriters. You'll help people fill out real estate loan applications by collecting, analyzing, and reviewing supporting loan documents by lending requirements, and offering assistance throughout the process. Apply today if you want to be part of a team that enables workers, clients, and partners to achieve their goals.
Loan Officer Assistant Duties & Responsibilities:
Answering numerous lines of incoming calls, answering client inquiries within prescribed authorities, and transferring the calls to the proper loan officer or department as necessary.
Acting as the main point of contact for loan officials.
Arranging meetings with loan officers.
Responding to written requests for information from loan officers.
Preparing/writing written letters and memoranda.
Assisting commercial, consumer, and branch loan officers with administrative tasks.
Filing, photocopying, faxing papers, scanning, and organizing and maintaining supplies, among other clerical chores.
Assisting lending officers with the creation of pre-funding spreadsheets, loan paperwork checklists, and any other communications required to submit a loan package to the Loan Processing department on time.
Under the guidance of the bank's Compliance Department, being responsible for the content and supply of loan application packages.
Establishing and maintaining collateral and credit files.
Keeping track of loan application paperwork and filing them for the loan officer.
Assisting branch lending officers with requests for file information on applications in progress.
Loan Officer Assistant Requirements:
An individual must be able to properly perform each key function to do this job successfully.
Ability to deliver polite, educated, and professional customer service over the phone as well as in person.
Ability to handle a variety of administrative and secretarial tasks; knowledge of general banking regulations and procedures.
Strong/advanced computer abilities, including Microsoft Word, Microsoft Excel, and Microsoft Outlook, as well as internet navigation.
Ability to take on responsibility, show initiative, use sound judgment, and make and act on decisions.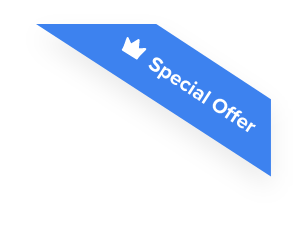 Joshua F.
Redline Electric & Solar

"The best recruiting platform on the market! VIVAHR allowed us to create a dashboard and applicant experience like no other!!"
Get more applicants from the
Best Job Boards
Post for free to 50+ job boards
Unlimited Job Postings
Unlimited Applicants

Sample Interview Questions For Loan Officer Assistant 
You can utilize these sample interview questions for Loan Officer Assistant once you've gathered all of the applications. These may help you to limit your selections and choose the best candidate for the job.
Personal 
Would you go to great lengths to engage with and advertise yourself to realtors?
Do you think you're a better communicator in person or on paper?
What gives you the impression that you'd be a good match for this position?
What adjectives would you use to describe yourself? What qualities do you possess that would make you an excellent Loan Officer Assistant?
Human Resources
When was the last time you worked with a really tough customer?
Are you confident in your ability to make a cold call if necessary?
Management
What kind of experience do you have with juggling numerous things at the same time?
Do you have any data entry experience?
How would you deal with a consumer that required many phone calls to acquire crucial information about their loan application?
Technical Skills and Knowledge
What is a home equity loan and what does it mean? What is the mechanism behind it?
What's the difference between a fixed-rate mortgage and a variable-rate mortgage?
Would you recommend a fixed-rate or adjustable-rate mortgage if interest rates are now at an all-time low?
What are the Educational Requirements For a Loan Officer Assistant?
An Associates Degree (AA) or equivalent from a two-year college or technical school, or expertise obtained during at least three (3) years of increasingly responsible work or an equivalent mix of education and experience in a high-demand, multi-tasking professional administrative or secretarial job.
How Much To Pay a Loan Officer Assistant When Hiring
Hourly pay for a Loan Officer Assistant can go from $19 to $28, with an average wage of $24. The median income can go from $44,200 to $58,261

Frequently asked questions about Loan Officer Assistant 
What qualities should a good loan officer assistant possess? 
Employers may question what talents they believe are required for success in the role to ensure that applicants grasp the job requirements. Some beneficial qualities include teamwork, customer service, verbal communication, and more.
What are the prospects for a loan officer assistant? 
Loan officers are expected to expand at an above-average pace of 8% between 2018 and 2028, according to the Bureau of Labor Statistics. This anticipated job growth rate is higher than the overall 5-percentage-point increase rate. This means that loan officers should have good job security and a variety of career options.
What qualifications do you need to work as a loan officer assistant? 
Loan officer assistants must have a good degree of reading comprehension, writing, speaking, active listening, critical thinking, and quantitative abilities to be effective in their positions.
What possibilities do loan officer assistants have for advancement? 
There are two main paths for a loan officer to grow in their profession. Some loan officers want to develop their careers by seeking positions at larger branches and businesses where they may assume greater responsibilities. Others choose to advance their careers by becoming supervisors or managers, in charge of managing other loan officers and workers.
What is the average time it takes to become a loan officer assistant? 
The time it takes to become a loan officer depends on your preferences and the position you're looking for. Some companies prefer applicants with a bachelor's degree, while others prefer candidates with a high school diploma or GED paired with financial industry experiences, such as a bank teller or customer care representative.
Similar Job Descriptions as Loan Officer Assistant