Are you looking to hire a Loan Processor to join your company? Then you are in the right place. This Loan Processors Job Description Template includes a list of the most important responsibilities and requirements for this position. We know it's not that simple for everyone to write a good job description that will gain the attention of many applicants; that is why we are here to help.
With our applicant tracking system, you can use this Loan Processors Job Description Template to attract qualified candidates, hire the employees you see fit, and save a lot of time. This template is customizable; you can add additional requirements or descriptions and post them to job position sites.
What is a Loan Processor?
A loan processor is in charge of submitting loan applications to banks or mortgage lenders for approval. They are also in charge of preparing all the relevant paperwork for the application. Their duties include researching loan applicants, interviewing them, and assessing all the documents needed.
When interviewing candidates look for someone who has an in-depth understanding of loan operations; avoid candidates who have trouble with time management and are not well organized.
Related Job Titles for Loan Processor
Mortgage Processor
Loan Officer
Credit Analyst
The Top Loan Processor Skills
| | |
| --- | --- |
| | |
| Understanding Loan Operations | One of the basic skills one must have to be a loan processor is understanding loan operations. This includes having in-depth knowledge of guidelines, policies, underwriting, and other procedures in multiple departments. |
| | The key to having a more effective outcome and a better relationship with clients is time management. Loan applications can be time-consuming and most of the time a loan processor will have many of them to deal with, managing your time will help you stay organized. |
| | Considering relative costs and benefits will help you make the right decision when picking the right loan for your clients. Decision-making should be followed by critical thinking, you need to analyze problems and possibilities when making a certain decision. |
| | Loan processors should know how to use computer software such as Excel, PowerPoint, Word. They are in charge of creating applications and submitting them so they should know how to do all of that on a computer efficiently. |
| | Having good math skills is a good skill to have when certain problems arise, calculating credit scores can be one of them. Knowing your way around, statistics, algebra, and calculus can help you spot problems and fix them easily. |
Loan Processor Job Description Template (Free)
We are currently looking for an experienced and well-organized loan processor to join our team. You will act as a liaison between the clients and the financial institution; you will also research credit scores, conduct evaluations, and prepare loan packages. Your duties will also include following up with clients on their application process and submitting applications to an underwire.
To be a successful loan processor, you must have great time management and decision-making skills. You should demonstrate an in-depth understanding of loaning operations and know all the relevant rules and regulations. Our ideal candidate holds a bachelor's degree in economics, accounting, or finance, has excellent communication skills, and is well organized.
Loan Processor Duties & Responsibilities:
Interviewing people and assessing their eligibility for loans
Following up with clients on the application process
Submitting applications to an underwriter
Making repayment plans
Prepare all documents for the loan package
Research client's credit score and financial situation
Establishing clients needs and recommendations
Finding the right type of loan for clients
Preparing loan disclosures and maintaining all relevant paperwork for existing loans
Complete all the loan contracts and inform clients of all the rules and regulations
Loan Processor Requirements:
Bachelor's degree in economics, accounting, finance, or a similar area of study
Previous work experience
Well rounded knowledge of loan processes and closing procedures
Computer skills, knowing how to operate MS Office
Excellent communication skills
Great organizational skills and ability to multitask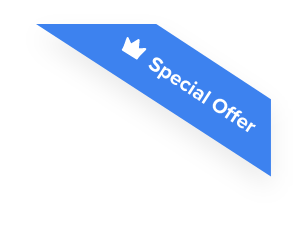 Joshua F.
Redline Electric & Solar

"The best recruiting platform on the market! VIVAHR allowed us to create a dashboard and applicant experience like no other!!"
Get more applicants from the
Best Job Boards
Post for free to 50+ job boards
Unlimited Job Postings
Unlimited Applicants

Sample Interview Questions For Loan Processor
Once you gather all the received applications, you can use these sample interview questions for the Loan Processor, and if you feel like these aren't enough, check out our ultimate list of interview questions.
Personal 
Why did you want to become a Loan Processor?
Where do you see yourself in five years?
Is there anything you'd like to learn in this position?
Human Resources
Were there any difficulties while you were working on processing a loan?
How do you handle a disagreement with someone in the office or a client?
Management
How many loan applications do you think you could manage at once?
How do you organize all of the documents and contracts?
Do you have any techniques you use to assess credit? If so, what are they?
Technical Skills and Knowledge
What banking software do you use? Is there any you prefer?
What are all the documents you need to process a loan?
How do you determine the feasibility of granting a client a loan?
What are the Educational Requirements For a Loan Processor?
All you need to become a loan processor is a high school diploma or GED; however, most employers prefer candidates with a bachelor's degree in economics, finance, and accounting for a similar area of study.
How Much To Pay a Loan Processor When Hiring
Loan Processors can earn between $15 and $23 per hour. Their median annual salary is $38,216, meaning $18 per hour. These wages depend on the area of employment, educational history, and prior expertise.
Frequently asked questions about Loan Processor
Does a loan processor need a license to work?
Loan processors work for licensed financial institutions; however, some states might require one for employment. Private loan processors should obtain a license to begin their work.
Can you earn commission as a loan processor?
Loan officers usually work through a salary, or they get paid for each loan file application individually. However, they can and do earn commissions. This depends on the agreement you make with clients.
How many times a week do loan processors work?
Loan processors usually work Mondays through Fridays. However, if there is more work to be done or a busy schedule, loan processors could also be required to work during weekends.
Are loan processors able to work from home?
If you are a private loan processor, you can work from wherever you please, whether it's a home office or renting an office. If you are working for a company, this can depend on the working arrangement, but is there a possibility you can work from home?
Similar Job Descriptions as Loan Processor