Are you looking to hire a Termite Technician? Then you are in the right place. This Termite Technician Job Description Template includes a list of requirements and a list of all the duties and responsibilities for this position. You can customize this Termite Technician Job Template and post it to job boards. With VIVAHR's recruiting software, you can use this job description template to attract qualified candidates, hire the employees you see fit, and save a lot of time.
What is a Termite Technician?
Termite technicians are there to help clients resolve their termite infestation problems. Their duties include identifying infested areas, creating a treatment plan that will be effective in eradicating termites, and executing that treatment without damaging clients' homes or offices.
Related Job Titles for Termite Technician
Pest Control Technician
Exterminators
Fumigators
Rodent Exterminators
The Top Termite Technician Skills
| | |
| --- | --- |
| | |
| | You will either be representing a company or your own company , either way, it is important to leave a good impression. This field of work relies on customer relations and how good you are as a termite technician. Customers can be distressed by the problem. It is your job to make them feel at ease and assure them the problem will be solved. You should be respectful of the customers home and respectful, make sure there is no damage done. |
| | This job requires a lot of personal gear and working on your feet. Termite technicians might have to enter small spaces, move things and be in uncomfortable positions, so you should have great physical ability since you will be active a lot. |
| | A termite technician should have the ability to identify the problem and concentrate on the best methods to eliminate the problem successfully. Sometimes you'll have to look for clues and the problem won't be evident right away. If there are more ways to get rid of the problem a termite technician should know what the best option is for each home and circumstance. |
| | Termite Technicians should know how to identify clues and pay great attention to detail. This can help you identify the problem easier and make sure you have gotten rid of the problem. Having attention to detail when mixing chemicals is important, you don't want to make a formula that is too weak because termites won't be eradicated and you don't want to make a formula too strong because it can affect the clients home. |
| | When making chemical formulas you should have some bathing math skills in order to calculate how much of what you need. You will also need to measure the infested area and calculate how many termites there can possibly be in order to know how to eradicate them. |
Termite Technician Job Description Template (Free)
We are looking to hire someone who has deep knowledge of pest control and will join our team as a termite technician. In this position, you will be required to identify infested areas, advise clients on possible solutions, and successfully carry out treatments of infested areas. As a termite technician, you should carry out all duties without damaging clients' homes or offices and make sure their problems won't return.
In order to become a successful termite technician, you should have great problem-solving skills and attention to detail, and accurately adjust chemical mixtures and follow safety procedures. Our ideal candidate is a pest control license, a driver's license, and great customer service skills.
Termite Technician Duties & Responsibilities:
Monitoring and maintaining inventory and buying new supplies that are needed
Determining what kind of termite treatment is required to eliminate them
Filling out invoices and any necessary paperwork upon the completion of the job
Communicating with clients and office staff to schedule services
Mixing chemicals accurately according to the size of the infested areas
Sell additional company services and products and identifying opportunities
Following label instructions and safety procedures
Identifying problems and inspecting areas that might be infested
Termite Technician Requirements:
High school diploma or GED.
A drivers license
Previous experience in the field
Pest control License
Excellent problem skills and attention to detail
Great customer service skills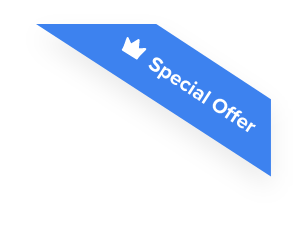 Joshua F.
Redline Electric & Solar

"The best recruiting platform on the market! VIVAHR allowed us to create a dashboard and applicant experience like no other!!"
Get more applicants from the
Best Job Boards
Post for free to 50+ job boards
Unlimited Job Postings
Unlimited Applicants

Sample Interview Questions For Termite Technician
Once you gather all the received applications, you can use these sample interview questions for Termite Technician. These can help you narrow down your choices and pick the most suitable candidate for the job.
Personal
Why do you want to be a termite technician?
Where do you see yourself in five years?
Can you tell me a little bit about your experience working as a termite technician?
Human Resources
What would you do if you disagreed with another termite technician?
How would you make a client who is distressed feel at ease?
Management
How would you find clues for termites?
What would you do if your initial way to solve a termite problem did not work?
How do you manage your time and clients?
Technical Skills and Knowledge
Are you familiar with all the chemicals a termite technician uses?
Do you know how to use all the pest control equipment needed?
Do you have any bookkeeping skills?
What are the Educational Requirements For a Termite Technician?
A Termite Technician should hold a high-school diploma or GED and complete some training. Employers can often provide termite training programs. You can get a pest control license after you successfully pass the exam. Termite technicians need to be licensed in most states and renew their licenses periodically because most licenses are only valid for 3 to 5 years.
How Much To Pay a Termite Technician When Hiring
A Termite Technician can earn between $12.01 and $29.41 per hour. Their median annual salary is $37,820, meaning $18.18 per hour. Of course, their salaries depend on the place of employment and previous experience.
Frequently asked questions about Termite Technician.
Can being a termite technician be dangerous?
As a termite technician, you should always wear protective gear because there are chemicals that tend to be toxic that can be harmful. Make sure to always read the directions for use before you start working with the chemicals.
Should Termite technicians have bookkeeping skills?
Yes, a termite technician should have some bookkeeping skills because they must keep records of the chemicals they use, the hours they work, and the fees they collect.
and fees. This will ensure that the business runs smoothly.
Are there any career advancement opportunities for termite technicians?
The more experience they have, the better the advancements. If you have considerable expertise in a certain field, you can become a supervisor and start your own termite technician company.
What hours do termite technicians work?
Termite technicians usually work on a full-time basis. Freelancers usually have to move around and find clients; they can choose their own hours, work on weekends and evenings.
Similar Job Descriptions as Termite Technician