You are looking for a perfect case manager? The first step in hiring a Case Manager is to write a clear and thorough job description that will attract qualified candidates. We designed a Job Description Template to assist you with the process, which covers all of the required information, from tasks and duties to requirements. You may also add your own information to the template to make it match your company's needs. We recommend using VIVAHR software to send the template to numerous employers for uniqueness and targeting.
What is a Case Manager?
Case managers help patients by assessing their needs, reviewing treatment alternatives, developing treatment plans, coordinating care, and tracking their progress. Case managers frequently collaborate with doctors, social workers, families, and human service providers. Case managers' ultimate objective is to enhance clinical results, boost patient happiness, and promote cost-effectiveness.
Case managers often hold a Bachelor's degree in nursing and are licensed as a registered nurse in the state where they work. Many case managers also have their Case Manager Certification, which is earned by fulfilling a series of prerequisites and passing an exam. You must have some licensure (e.g., RN, LCSW, LMSW, LPC, CRC, or CDMS) and case management experience to take the CMC test. Strong delegators who can operate independently and have polished problem-solving abilities are the most successful case managers.
Related Job Titles for Case Manager
Social Worker
Therapist
Counselor
The Top Case Manager Skills
| | |
| --- | --- |
| | |
| | Over the course of a day, a case manager sees a number of patients. Time management is one of the most crucial abilities for case managers because they frequently visit several institutions on a daily basis. Keeping yourself organized at work might help you work more efficiently. |
| | The final stage in the case management process is to assess the patient's reaction to the care plan and confirm that the plan is suitable and that the services and goods provided are of high quality. |
| | To master the case management process, the case manager must employ a variety of leadership abilities. Case managers should be highly competent in different leadership traits since they serve as problem solvers, resource managers, and members of the interdisciplinary healthcare team. Nurse case managers and social workers must be able to negotiate, make informed judgments, and resolve conflicts. |
| | The next stage in managing the patient's treatment is to plan. Case managers devise the treatment modalities and interventions required to fulfill the patient's and family's requirements. During the planning phase, the case manager, in conjunction with other members of the healthcare team, sets the treatment goals and anticipated duration of stay, and begins the process immediately after admission. |
| | Communication skills are soft talents that include active listening, clear speaking, and precise direction writing. Case managers require strong communication skills to transmit essential medical information to patients and healthcare providers since they function as liaisons between them. Patients should be able to understand procedures in simple words and receive updates from them. |
Case Manager Job Description Template (Free)
We're looking for a new case manager to join our team and assume responsibility for various new and existing cases. You should have prior experience managing a big case portfolio as a case manager. You'll require a bachelor's degree in a related subject and prior experience developing treatment programs with customers.
Case managers will be in charge of assigning, monitoring, and coordinating social work cases. They will be active in their customers' life on a personal level, providing resources and help. It's all in a day's job to plan health services, collaborate with social workers and physicians, and schedule treatment or rehabilitation. The case manager must be well-organized, caring, and empathic.
Case Manager Duties & Responsibilities:
Managing a case portfolio.
Regularly meet with clients.
Developing and sustaining strong working connections with important stakeholders.
Managing suppliers in a proactive manner.
Working in compliance with applicable laws, best practices in health care, and corporate policies and procedures.
Updating and maintaining cases with precision.
Updating and maintaining correct case information.
In areas such as long-term care, mental health, drug addiction, and geriatric care, assisting with managing patient health care requirements and services.
Create a therapy plan with your clients.
Create a discharge plan with each care provider.
Case Manager Requirements:
A valid driver's license is required.
Health care, social work, mental health, disability care, drug addiction rehabilitation, geriatric care, and long-term care are all areas of expertise.
Experience working in a customer service setting.
Excellent written and verbal communication abilities.
With the capacity to handle competing demands, outcome-focused.
A bachelor's or master's degree in business administration, communications, social work, or a similar subject is required.
Working as a case manager is a plus.
Working with clients to establish a treatment plan is a plus.
A thorough understanding of the laws that apply to the circumstances at hand.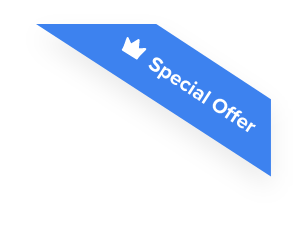 Joshua F.
Redline Electric & Solar

"The best recruiting platform on the market! VIVAHR allowed us to create a dashboard and applicant experience like no other!!"
Get more applicants from the
Best Job Boards
Post for free to 50+ job boards
Unlimited Job Postings
Unlimited Applicants

Sample Interview Questions For Case Manager
Once you review all the received applications, you can check out sample interview questions for the Case Manager. These can assist you during the hiring process.
Personal
Why should we consider you for the position of new case manager?
What are the top three traits a case manager should have, in your opinion?
Are you going on any further interviews?
Is it possible for you to work weekends or be on call?
What do you think your pay will be?
Human Resources
What do you like the most about this position?
What do you think is the hardest part of a case manager job?
Do you have any questions for us about a case manager job?
Management
In the past, how have you demonstrated leadership?
Describe an instance when you had a good impact on the lives of a client.
What do you think the most difficult aspects of your job as a case manager are?
How do you deal with a heavy workload?
What methods do you use to deal with work-related stress?
Technical Skills and Knowledge
What qualities do you have that would be great for the case manager position?
Could you tell us more about your previous work experience as a case manager? What skills have you gained?
What would be your greatest strength?
What are the Educational Requirements For a Case Manager?
A bachelor's degree is usually necessary for an entry-level case management role. Many case managers earn a Bachelor of Arts in Social Work. Undergraduate social work programs provide students with the information, values, and competence skills required for their chosen careers. The case study technique is used in these programs to assist students in learning about human behavior and the social context of their surroundings. Social welfare policies and services, multicultural social work, human diversity, social and economic justice, social work ethical standards, and social work research techniques are the other topics covered. Students must also complete a final evaluation as part of these programs.
How Much To Pay a Case Manager When Hiring
In the United States, case managers earn an average of $81,938 per year or $39.46 per hour. People on the lower end of the range, specifically the poorest 10%, earn around $68,472 per year, while the top 10% earn around $96,864.
Frequently asked questions about Case Manager
What is the average time it takes to become a case manager?
If you're not sure what a case manager should be paid, use Indeed's Compensation Calculator to obtain a free, tailored salary range based on your region, industry, and experience.
Is it tough to work as a case manager?
Although managing and caring for others can be difficult, some actions can alleviate the stress. Case managers frequently deal with enormous workloads of 50 or more cases; thus, time management skills are essential. Helping people in need may be emotionally exhausting, so it's vital to take care of yourself.
What does a typical day in the life of a case manager entail?
While there are several sorts of case managers, it is a people-oriented position. The majority of a case manager's day will be spent interacting with clients and their families, filling out paperwork, contacting health care professionals and offices, conducting home visits, and developing health plans.
What is the difference between a case manager and a social worker?
Social workers assist clients and families in coping with challenging life situations. They are trained to diagnose and treat patients, and they frequently counsel and offer treatment. Case managers are social workers who oversee and coordinate client care. They are in charge of connecting customers with necessary services and keeping track of their progress.
What qualities do you look for in a case manager?
Case managers assist persons who are going through tough times or transitions. To succeed, you'll need to have good listening skills, sensitivity, and compassion for others.
Similar Job Descriptions as Case Manager