Do you require the services of a new employee? We've got you covered with this FREE Financial Advisor Job Description Template that may help you find a qualified and trustworthy employee for your business. Having the appropriate team by your side is vital for your business, so be sure you have one.
Our strategy for making the recruitment process easier and more pleasurable is to use VIVAHR software to publish swiftly. Make sure you use all of the VIVAHR candidate-search tips and give each position its own set of requirements. Throughout the recruiting process, we will support and guide you.
What is a Financial Advisor?
Investments, taxes, estate planning, college savings accounts, insurance, mortgages, and retirement are among topics that financial advisers counsel clients on. Personal financial advisors, financial planners, financial advisers, financial service advisors, and investment advisers are all terms used to describe them.
Related Job Titles for Financial Advisor 
Financial Analyst
Finance Manager
Underwriter
The Top Financial Advisor Skills
| | |
| --- | --- |
| | |
| Business Development Skills | Financial advisers that are skilled in business development can set performance goals and track their sales data. Other parts of the company, such as product suppliers and real estate brokers, may collaborate closely with advisors. They utilize their business development talents to provide management presentations and negotiate product costs. |
| | Financial advisers know how to build and retain wealth, and they utilize this knowledge to advise customers on how to earn and manage their money. Wealth management is a type of industry expertise in which advisers are aware of which assets might create greater returns and where they can be found on the market. They also understand how to make wise investments based on the finances customers have and the wealth they wish to acquire. |
| | Financial advisers can use analytical thinking to adapt to changing conditions and find solutions to challenges. A customer, for example, declares a financial objective but has limited financial means to attain it. Advisors examine a client's financial situation and give recommendations that will result in a beneficial conclusion without squandering money. Advisors utilize analytical thinking to determine which items would be most valuable for a client to acquire as new products enter the market. |
| | Financial advisers who pay close attention to detail might stay organized while performing their job tasks. They listen carefully to the customer's requirements in order to get insight into the investments that the client is likely to make. Advisors go into great depth when establishing investing plans to ensure that customers understand what steps to follow. When it comes to documenting statistics on financial reports, advisers are also meticulous. |
| | Empathy is a skill that financial advisers use to build meaningful relationships with their customers. Clients may be private about their financial situation, and advisers have access to a great deal of personal data. Advisors with high emotional intelligence can provide recommendations and offer support that is tailored to the client's requirements. |
Financial Advisor Job Description Template (Free)
We're searching for someone to join our team as a Financial Adviser. You'll spend the day talking to customers about their financial goals and risk tolerance before recommending a financial planning approach that fits their needs. To succeed in this highly regulated job, you need already to have the necessary licenses and a thorough understanding of all of the current financial products available.
As a financial planner, you'll help customers achieve their financial objectives and goals by providing financial advising services. You will propose a proper combination of investment and insurance services and products based on financial assets and goals while adhering to all state and federal rules.
Financial Advisor Duties & Responsibilities:
Discuss customers' expenditures, income, insurance coverage, financial objectives, tax status, risk tolerance, and other facts needed to develop a financial plan.
Give financial advice and answer customer inquiries regarding financial goals and strategies.
Provide customers with insurance coverage, investment planning, cash management, and other tactics to assist them to achieve their financial goals.
Review client accounts and plans on a regular basis to see if life or economic changes, situational issues, or financial performance necessitate plan updates.
Use financial data from customers to generate plans for addressing their financial needs.
Provide customers with financial document summaries, investment performance reports, and income predictions, as well as analyze them.
Put financial plans into action or introduce them to experts who can assist them.
Keep track of customer portfolios and update them.
Contact clients frequently to learn about any changes in their financial status.
Increase and retain your clientele.
Financial Advisor Requirements:
A bachelor's degree in business administration, finance, or a related discipline is required.
Sales experience of 1-2 years is required.
A valid FINRA Series 7 and 63 Securities Registration is required (66 or 65 preferred).
License for life and health.
A valid driver's license is required.
Industry knowledge of mutual funds, securities, and insurance.
Word, Excel, Outlook, and PowerPoint.
Comfortable with the use of a computer for a variety of activities.
Quality financial advice.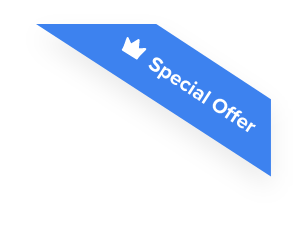 Joshua F.
Redline Electric & Solar

"The best recruiting platform on the market! VIVAHR allowed us to create a dashboard and applicant experience like no other!!"
Get more applicants from the
Best Job Boards
Post for free to 50+ job boards
Unlimited Job Postings
Unlimited Applicants

Sample Interview Questions For Financial Advisor 
Did you get all of your favorite candidates? Great, now these sample interview questions for Financial Advisor could help you to choose the best among them. Keep paying attention to how they are answering and you should be able to choose the suitable financial advisor for your organization.
Personal 
What characteristics do successful financial advisors possess?
Are you experienced in this role?
What skill are you the proudest of?
Human Resources
Why would I want you to be my financial advisor if I were a prospective client?
Can you tell me about a moment in your employment when you dealt with a difficult financial issue affecting another person?
You will be responsible for managing customer connections in order to increase income as a financial adviser for our organization. What steps do you take to keep clients loyal?
Management
As a financial advisor, how would you structure this company's budget?
How well are you with time management?
Do you possess multitasking skills?
Technical Skills and Knowledge
What financial planning software tools would you use to make your job easier?
What type of asset allocation do you prefer generally?
How do you develop a financial strategy?
What are the Educational Requirements For a Financial Advisor?
To work as a financial advisor, you'll need a bachelor's degree. Finance, economics, business, statistics, and other related majors are permitted. Financial advisers can operate as generalists or specialize in a number of areas, including retirement, taxes, estate planning, insurance, and risk management.
How Much To Pay a Financial Advisor When Hiring
Financial advisors often earn from $20,500 to $100,000 annually, and their median yearly salary is around $70,482. Their hourly wages go from $10 to $48, with the median hourly pay of $34.
Frequently asked questions about Financial Advisor
What are the employment prospects for financial advisors? 
Between 2018 and 2028, the Bureau of Labor Statistics predicts a 7% rise in employment possibilities for financial advisers, above the national average of 4% to 6% overall growth.
What is the most difficult aspect of working as a financial advisor? 
Attracting customers is the most difficult task for financial advisers. Financial advisers employ a variety of strategies to attract new customers. They may cold call phone numbers, mail flyers advertising their services, or hold events such as seminars and workshops. They may also provide investing workshops or attend networking events to meet other financial experts, such as accountants or estate planners, in order to get customers through recommendations.
What qualifications should financial advisors possess? 
To build trust with new customers, cultivate a client base, and generate individualized investment portfolios for their clients, financial advisers require good math, analytical, interpersonal, communication, and sales abilities.
What are some ways for financial advisers to develop their careers? 
Obtaining a master's degree in finance or business administration might help financial advisers advance to managerial positions. Obtaining a professional certification can help financial advisers boost their credibility and attract more customers.
Similar Job Descriptions as Financial Advisor