Another hiring journey? But don't let this deter you! It is necessary to discover a suitable applicant. But there's one more thing you need to do: make your job postings stand out and be unique! What's the best approach to go about it? As a starting point, use our FREE Home Health Nurse Job Description Template.
You may quickly submit your job to 50+ job sites with the click of a button. VIVAHR software has a plethora of tools to assist your team in automating the hiring process and increasing hiring efficiency.
What is a Home Health Nurse?
Patients are generally cared for at home by Home Health Nurses who work for home healthcare firms. They deliver superior medical services to their patients by combining their nursing credentials with their compassion for others.
It is their responsibility to take their patient's vital signs, assess their health, and execute basic treatments such as administering medicine and inspecting wounds. They produce progress reports for the doctors to evaluate after each appointment.
They may also demonstrate how to perform regular care tasks such as delivering medications, monitoring blood sugar levels, and changing bandages.
Related Job Titles for Home Health Nurse
Home Health Aide
Registered Nurse RN
Nurse
The Top Home Health Nurse Skills
| | |
| --- | --- |
| | |
| Urgent Care and Emergency Care | Urgent care and emergency care abilities entail the capacity to respond quickly to a patient's medical problems. The ability to appropriately care for and dress a wound is an example of urgent care and emergency care abilities. Even nurses who do not work in the emergency room (ER) may encounter circumstances in which they must use fundamental urgent care and emergency care abilities, making it a necessary skill for all nursing practitioners. |
| Checking and Monitoring Vital Signs | Knowing how to check and monitor their patients' vital signs is one of a nurse's essential tasks. Home Health Nurses need to know how to check and monitor a patient's heart rate, breathing, blood pressure, and temperature. Vital signs give vital information to nurses, allowing them to select which treatment protocols to follow, track how treatments are working, and make life-saving choices. |
| Patient and Family Education | To avoid a return to the hospital, proper patient and family education inform the patient and their family about their condition and how they should care for themselves after discharge. Patients and their families may also make educated decisions about their care with the help of patient and family education. Nurses are vital in informing their patients and their families about key safety measures, diagnoses, and treatment options. |
| | Patient safety entails appropriately teaching patients and their families, establishing safe surroundings to reduce the chance of falls, and preventing and learning from errors. Nurses play a critical role in ensuring the safety of patients throughout their visits. Patient safety serves to reduce the risk of injury to patients, increase recovery times, and safeguard medical institutions and workers from legal risks. |
| Time Management and Stamina | It is critical for a nurse to be able to arrange their day and prioritize duties in order to complete all of their professional obligations on a daily basis. Nurses require stamina as well. Nurses need time management skills and stamina since they frequently work long hours with few breaks and a large number of patients to care for. |
Home Health Nurse Job Description Template (Free)
We're looking for a trustworthy and kind Home Health Nurse to join our team. Your job duties would consist of visiting patients, monitoring their symptoms, conducting tests, and writing reports for the physician. You should be able to respond to all caregiver concerns and make necessary changes to the patients' in-home management plan.
You must be a loving type who can manage a wide range of chores without becoming uncomfortable to be a great home care nurse. Outstanding candidates have the mental power and resilience to care for patients and, if necessary, can also give emotional support to family members. if you want to join our growing team and learn as much as you can apply NOW!
Home Health Nurse Duties & Responsibilities:
Traveling to patients' homes and implementing their care programs as directed by physicians.
Taking blood pressure, glucose, urine, and stool tests, as well as administering medicine and insulin.
Inspecting wounds, changing bandages, and taking care of personal grooming and cleanliness.
Testing muscle weakness, bedsores, and any symptoms of infection.
Listening to family members' worries and providing answers to their issues.
Educating caregivers and family members about the patient's aftercare or ongoing care.
Advising physicians and family members of the patient on how to enhance their healthcare.
Keeping track of the patient's progress and generating reports for the doctor.
Keeping up with healthcare innovations and attending workshops and lectures as needed.
Developing improved diets and healthcare programs for patients in collaboration with doctors and other healthcare experts.
Home Health Nurse Requirements:
A bachelor's degree in nursing or a related field is required.
Additional biology, anatomy, and science courses could be necessary.
Licenses and certifications that are relevant.
An apprenticeship or work experience in a similar position is required.
Excellent problem-solving and observational abilities.
The capacity to both follow directions and act autonomously when required.
Excellent ability to write reports.
Empathy and active listening abilities.
Mental and physical stamina.
It is possible that a valid driver's license and dependable transportation will be necessary.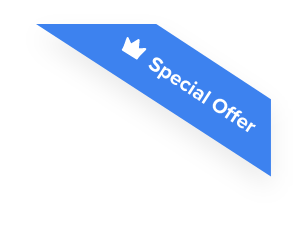 Joshua F.
Redline Electric & Solar

"The best recruiting platform on the market! VIVAHR allowed us to create a dashboard and applicant experience like no other!!"
Get more applicants from the
Best Job Boards
Post for free to 50+ job boards
Unlimited Job Postings
Unlimited Applicants

Sample Interview Questions For Home Health Nurse
These sample interview questions for the Home Health Nurse could help you stay on the right road in your search for the appropriate applicant. These questions will serve as a guide throughout the rest of the hiring process, and they may help you choose the best candidate for the job.
Personal 
What distance would you be willing to go to see a patient?
What do you do to upgrade yourself?
Why are you interested in working for this company?
Human Resources
Describe a time when you had to work as part of a group. What was the end result?
Tell me about a moment when you saw a change in your patient's health. What exactly did you do?
Have you ever had to break unpleasant news to a patient about their health? How did you deal with it?
Management
What services do you provide to your clients?
Do you prefer to work alone or as part of a team in the healthcare field?
How do you handle a lot of work?
Technical Skills and Knowledge
What attributes do you possess that make you a great home health nurse?
Do you prefer to work alone or as part of a team in the healthcare field?
Do you have any relevant training or certifications?
What are the Educational Requirements For a Home Health Nurse?
Many job postings for Home Health Nurses do not require a bachelor's degree and will accept a Licensed Vocational Nurse (LVN) or Licensed Practical Nurse (LPN) with a certificate or diploma from a state-approved, accredited program that takes less than a year to complete and is available at technical schools and community colleges.
Registered Nurses (RNs) have a lengthier education, usually a bachelor's degree, and are thus more competitive among Home Health Nurse candidates. To get a license, RNs, LVNs, and LPNs must all pass the National Council Licensure Examination (NCLEX-PN).
How Much To Pay a Home Health Nurse When Hiring
Home Health Nurses usually earn from $29,500 to $104,00 per year, and their median annual salary is around $68,885. The hourly wages range from $15 to $50, and the median hourly pay is $33.

Frequently asked questions about Home Health Nurse
What makes a Home Health Nurse different from a Home Health Aide?
Seniority distinguishes a Home Health Nurse from a Home Health Aide. Registered Nurses with higher credentials and duties work as Home Health Nurses. Home Health Aides, on the other hand, usually do not require any formal schooling and may give primary care to individuals in need.
A Home Health Nurse, for example, has the ability to conduct health exams and, if necessary, give immunizations or IVs. Home Health Aides, on the other hand, assist patients with housework, showering, making sure they take their prescriptions and preparing meals for them.
What does a Home Health Nurse do on a daily basis?
A Home Health Nurse has many patient visits to attend to on a typical day. They go through their schedule, double-check visit times, and double-check addresses. They drive to each site throughout the day to welcome patients and their loved ones.
They speak with each patient to find out how they are feeling and whether anything has changed from their previous appointment. They take their vital signs to determine their respiration and blood pressure.
They do patient-specific activities such as obtaining blood samples or delivering medicine on each visit, as well as answering any questions that patients and their loved ones may have. They also take notes for subsequent use in their report. Reports are compiled by home health nurses and sent to their patients.
What characteristics distinguish an excellent Home Health Nurse?
A competent Home Health Nurse is someone who uses empathy for others to provide their patients with high-quality care and service. Because they have several patient visits each day, they place a premium on timeliness and time management.
Home health nurses also have exceptional attention to detail, which allows them to effectively examine their patients and determine if they require further treatment at a hospital or clinic.
Furthermore, professional Home Health Nurse is continuously on the lookout for new methods to improve their abilities and provide expert care to their patients.
Who is a Home Health Nurse's boss?
In most cases, a Home Health Nurse reports to a Manager at the healthcare institution where they work. Their manager assigns them tasks and creates work schedules for them.
They may also provide Home Health Nurses with information about specific patients and their requirements. Managers serve as a point of contact for Home Health Nurses throughout the day if they have any queries or issues.
Similar Job Descriptions as Home Health Nurse