When it comes to efficient candidate search for any job position, the primary thing that every employee should have is a detailed and comprehensive job description template. If a Marketing Intern is a title you are looking for, we are offering you this FREE Marketing Intern Job Description Template to start with. It is a perfect way to attract suitable candidates for your job, and you can easily customize it and add specific requirements or duties that you find important.
Check out our VIVAHR Software and combine it with a job description template to complete your recruiting process. Read on and learn about Marketing Intern!
What is a Marketing Intern?
A Marketing Intern is a young marketing professional at the beginning of his/her career. Marketing Intern is an entry-level job, therefore they always work under the supervision of Marketing Manager, Marketing Director, or another superior. They work in marketing companies or agencies and assist in marketing operations and plans. They help in advertising and promotional development and complete administrative duties and tasks.
One of their most important responsibilities is building social media campaigns and expanding and maintaining those channels. They also prepare promotional materials, research marketing needs, and customers' feedback, and attend or host events.
Related Job Titles for Marketing Intern
Social Media Intern
Marketing Manager
Marketing Specialist
The Top Marketing Intern Skills
| | |
| --- | --- |
| | |
| | Marketing Interns' job is to research and analyze marketing needs and customers' feedback on various channels and collect as much information as possible. Logically, the ability to conduct efficient surveys and researches, and analyze the results is a crucial skill for a Marketing Intern. |
| | Creativity is generally one of the most important skills in digital marketing. Due to strong competition in this industry, all marketers, which implies Marketing Interns as well, should explore new ways to stand out from the rest and capture the attention of the target audience. |
| Verbal and Written Communication | The best way for Marketing Interns to demonstrate their written skills is to have an exceptional resume and cover letter, as well as when writing reports or research papers. As for verbal skills, Marketing Interns should be able to clearly translate their ideas and convey information to their coworkers, clients, or supervisors. |
| | A Marketing Intern is a beginner in the marketing world, therefore they shouldn't expect to take high positions right away. They need to be prepared for various challenges and outcomes that every job carries. The ability to adapt to requirements and blend with coworkers is a huge plus. |
| | Even though Marketing Interns should be focused on gaining experience and improving skills, that doesn't mean they shouldn't express their potential and ideas. Employers would appreciate interns' initiative and interest in working on different projects and desire to help others. |
Marketing Intern Job Description Template (Free)
Are you a young marketing enthusiast who is looking for a place to start a career? Our agency is presenting you with an open position as a Marketing Intern! You will be assisting in advertising and promotional strategies within the agency, preparing promotional materials and presentations, and building and expanding social media campaigns and influence. You will also research marketing trends and collect information based on customers' feedback.
You will be working with a Marketing Manager or Marketing Director and therefore gain valuable experience and knowledge for the future. Our ideal Marketing Intern should know the basics of marketing and research techniques. Creativity and great communication skills are huge advantages. Even though you are a beginner, your superiors would appreciate hard work and initiative in the workplace. Apply now and join us!
Marketing Intern Duties & Responsibilities:
Develop marketing strategies and campaigns in the marketing department
Assist in advertising, promotions, and marketing operations
Complete administrative duties and tasks
Distribute promotional materials
Collect data and update the company's database system
Provide promotional materials and presentations
Develop, expand, and maintain social media channels
Spread the word of the product/service across social media using appropriate marketing techniques and strategies
Research marketing trends and marketing needs for a purpose of improvement
Conduct customer surveys, collect and measure customers' feedback and satisfaction
Attend or host events
Marketing Intern Requirements:
Passion and knowledge of marketing
Basic knowledge of marketing principles and techniques
Familiarity with social media (Facebook, Instagram, Twitter…)
Experience in content writing and knowledge of MS Office
Flexibility and adaptability
Fast learning, hard-working, and motivated personality
Excellent communication skills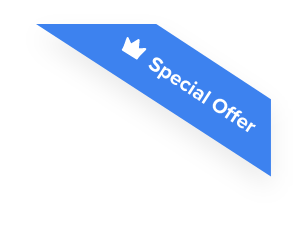 Joshua F.
Redline Electric & Solar

"The best recruiting platform on the market! VIVAHR allowed us to create a dashboard and applicant experience like no other!!"
Get more applicants from the
Best Job Boards
Post for free to 50+ job boards
Unlimited Job Postings
Unlimited Applicants

Sample Interview Questions For Marketing Intern
Once you gather up all the received applications, you can use these sample interview questions for Marketing Intern. These interview questions can help you narrow down your choices and pick the most suitable candidate for the job.
Personal 
What were your favorite subjects at school?
What are your brands of choice?
Do you have any other interests besides marketing?
Human Resources
What are the qualities and skills you wish to acquire working here?
In which way would you contribute to our team?
Why do you think our company is the best choice for you?
Management
How do you manage your time when there is a deadline?
In group projects, are you a leader or a follower?
How would you rate your confidence and accuracy when giving a presentation?
Technical Skills and Knowledge
Based on the nature of our products, who do you think is our target audience?
Which social media do you think would bring the biggest recognition to our brand? How would we achieve that?
What software and programs are you familiar with?
What are the Educational Requirements For a Marketing Intern?
A desirable candidate for a Marketing Intern should obtain Bachelor's degree in marketing, business, or a similar discipline, or at least currently finishing studies. Marketing Interns should have knowledge about marketing strategies and be eager to work on improving and gaining new skills. Marketing Intern is an entry-level job, hence candidates mostly acquire knowledge and experience in their workplace.
How Much To Pay a Marketing Intern When Hiring
Marketing Interns usually earn between $12,500 and $42,000 annually. The median annual salary is around $29,752. Hourly pay goes from $6 to $20. The median hourly wage is $14.
Frequently asked questions about Marketing Intern
What is the difference between Marketing Intern and a Social Media Intern?
These two roles are pretty similar to one another, but the difference is that Marketing Intern deals with concrete marketing strategies and developing them, while the Social Media Intern focuses on social media primarily.
What is the average salary of a Marketing Intern in the USA?
Marketing Interns usually earn around $29,000 per year at the beginning of their careers.
Which qualifications should Marketing Intern possess?
Marketing Intern should have a Bachelor's degree in marketing, business, or a similar field, knowledge of marketing strategies and tools, and programs. Furthermore, they need to be flexible, adaptable, creative, and have great communication skills.
Who are the superiors of Marketing Intern in a workplace?
A Marketing Intern is someone who just started their career in the marketing industry and who still has a lot to learn. Because of that, Marketing Interns generally work under the supervision of a Marketing Manager, Marketing Specialist, or Marketing Director.
Similar Job Descriptions as Marketing Intern