Are you looking to hire an Orthodontic Dental Assistant to join your company? Then you are in the right place. This Orthodontic Dental Assistant Job Description Template includes a list of the most important responsibilities and requirements for this position. We know it's not that simple for everyone to write a good job description that will gain the attention of many applicants; that is why we are here to help.
With our applicant tracking system, you can use this Orthodontic Dental Assistant Job Description Template to attract qualified candidates, hire the employees you see fit, and save a lot of time. This template is customizable; you can add additional requirements or descriptions and post them to job position sites. We love making this process earlier for you.
What is an Orthodontic Dental Assistant?
Orthodontic dental assistants help orthodontists with procedures such as installing braces, fixing overbites and collisions. They ensure that patients are well informed about their dental hygiene and aftercare. Their duties include preparing orthodontic tools by sterilizing them, scheduling checkups, and assisting with anything the orthodontists needs help with when examining a patient.
Try and look for candidates that are passionate, trustworthy, and have great organizational skills. Avoid candidates that don't pay attention to detail and have bad communication skills.
Related Job Titles for Orthodontic Dental Assistant
Dental Assistant
Dental Hygienist
Orthodontist
The Top Orthodontic Dental Assistant Skills
| | |
| --- | --- |
| | |
| | As an orthodontic dental assistant, you will be required to communicate with patients on a daily basis. You will also need to have good communication with your colleagues that you will be working closely with. Good interpersonal skills will enable you to create a pleasant environment in the office. Sometimes there will be patients who are stressed or scared it is your job to make them feel at ease and comfortable. |
| | Dental assistants need to follow directions from other healthcare professionals such as orthodontists and dental hygienists. A good listener is someone who keeps an open mind and is quick on their feet. Listening to the patient's needs is important, they should never feel uncomfortable or feel great pain. |
| | A detail-oriented assistant is determined to find the root of the problem and has great patience. They should be focused on correcting issues when taking directions from the orthodontist and handling daily tasks effectively. As an assistant, you will be required to make sure patients have good dental hygiene, be attentive and look for infections or issues when checking up on patients. |
| | Every orthodontic dental assistant should have great organizational skills. As an assistant to the orthodontist, you are in charge of taking care of patients, record, and scheduling checkups. Having this organized well ensures no overscheduling issues. The physical organization is also required, such as placing orthodontic instruments accordingly and decluttering tools on examination chairs. |
| | Dental assistants should have good hand-to-eye coordination just like orthodontists. They need to be careful and attentive when helping orthodontists. You must use precise equipment that requires you to work in tight quarters. |
Orthodontic Dental Assistant Job Description Template (Free)
We are looking to hire a responsible and experienced orthodontic dental assistant to join our growing office and assist our orthodontists. In this position, your duties will include scheduling checkups, taking directions from the orthodontist, and sterilizing all the orthodontic instruments and equipment before a patient comes in for their scheduled check-up. You will also be required to maintain patient records and educate patients on dental hygiene and aftercare.
To be a successful orthodontic dental assistant, you should demonstrate great communication skills and organizational skills. Our ideal candidate is someone who holds a valid license or dental assistant certificate.
Orthodontic Dental Assistant Duties & Responsibilities:
Maintaining patient records, oral health history, and treatment progress
Sterilizing all the orthodontic instruments and equipment before each use
Using a suction hose to keep the patient's mouth dry during orthodontic procedures when needed
Taking intraoral X-rays of patients' mouths
Helping orthodontists develop treatment plans and document patients' progress by taking photos of patient's teeth.
Creating customized retainers and mouthguards by taking dental molds of patients' teeth
Replacing and removing coil springs, elastic bands, replacing wires
Educating and informing patients on oral hygiene and braces aftercare
Orthodontic Dental Assistant Requirements:
High school diploma or GED
Dental assisting associate's degree
Certification by the Dental Assisting National Body (DANB) for dental assisting
Orthodontic assisting license
Previous experience
In-depth knowledge of various orthodontic practices and procedures
Good dexterity and hand-to-eye coordination
Excellent communication skills
Great organizational skills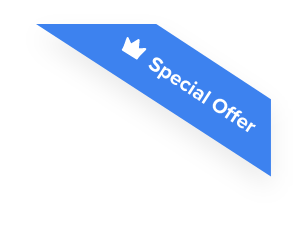 Joshua F.
Redline Electric & Solar

"The best recruiting platform on the market! VIVAHR allowed us to create a dashboard and applicant experience like no other!!"
Get more applicants from the
Best Job Boards
Post for free to 50+ job boards
Unlimited Job Postings
Unlimited Applicants

Sample Interview Questions For Orthodontic Dental Assistant
Once you gather all the received applications, you can use these sample interview questions for Orthodontic Dental Assistant. These can help you narrow down your candidates and pick the most suitable one for the job.
Personal 
Why did you want to become an orthodontic dental assistant?
Where do you see yourself in 5 years?
What is your educational background?
Human Resources
How would you handle a scared patient?
Have you ever disagreed with an orthodontist? How did you handle it?
What would you say is the key to having good teamwork?
Management
How would you handle a patient who is complaining about pain during a procedure?
How would you manage to assist with multiple patients at the same time?
What do you do before each appointment?
Technical Skills and Knowledge
What advice would you give someone who just had braces installed?
How would you notice that a patient doesn't have good oral hygiene?
What are the Educational Requirements For an Orthodontic Dental Assistant?
In order to become an Orthodontic dental assistant, you need a high school diploma or GED and on-the-job training. You also need an associate's degree in dental assisting and a certificate in that field as well. Once you acquire all of this, you can apply for a license required in some states.
How Much To Pay an Orthodontic Dental Assistant When Hiring
Frequently asked questions about Orthodontic Dental Assistant
Does it cost a lot to become an orthodontic dental assistant?
A dental assistant degree can cost around $13k, while an assistant certificate is only $3k.
Will there be a job increase for orthodontic dental assistants?
According to the Bureau of Labor Statistics, the need for orthodontic dental assistants will increase by 11% between 2018 and 2028.
Does it take a long time to become an orthodontic dental assistant?
Some states only require a high school diploma/GED and training on the job; other states require you to pass an exam and acquire a license and certificate. This means that becoming an orthodontic dental assistant can take one month up to four years.
Are there any differences between being a dental hygienist and an orthodontic dental assistant?
The two positions are not the same. A dental hygienist is in charge of cleaning a patient's mouth and teeth and checking for any hygienic issues. In contrast, an orthodontic dental assistant is in charge of checking in on patients.
Similar Job Descriptions as Orthodontic Dental Assistant