ZipRecruiter reviews of pricing, features, frequently asked questions

Our ZipRecruiter reviews will provide you with detailed information about the software.
So, let's get into a more in-depth review of this popular job platform!
ZipRecruiter is a job posting site that allows employers to post jobs to 100+ job boards, including its ZipRecruiter job board.
ZipRecruiter, which started as only a job publishing tool, has gradually changed to an all-in-one job board experience that competes with top job boards Indeed and LinkedIn.
Pricing
ZipRecruiter's pricing starts at $299 per month. ZipRecruiter has different pricing plans and packages depending on the number of jobs you want to post, the duration of posts, where your jobs will be published, and the geography of your jobs.
They can also narrow down the price to how many resumes you want access to, which helps control your actual CPA – Cost Per Applicant.
ZipRecruiter is a SaaS product, which means most products and packages are built on a monthly subscription model. The package you sign up for will be a monthly plan. They do offer discounts based on annual billing.
Review
ZipRecruiter is a job publishing provider. They started working exclusively with publishing to other job boards. Over time they have invested heavily into building their job-seeker platform to allow candidates to apply to jobs online or through their app.
ZipRecruiter job board ranks very well on search engines for keywords relating to job titles candidates are looking for. Job seekers can download the ZipRecruiter app, build a resume, create job alerts, and conveniently use the ZipApply feature to apply to jobs quicker.
The most popular negative ZipRecruiter review tends to revolve around their marketing tagline "post your jobs for free at ZipRecruiter." Complaints from employers due to the misleading thought ZipRecruiter is free; however, it is only free for four days.
ZipRecruiter pricing is based on the number of job slots you'll be using. ZipRecruiter also has its proprietary boosting option to allow employers to get a surge of candidates and exposure by paying extra.
Highlights
Job requisitions are published to 100+ job sites
Employers can track candidates inside their applicant tracking dashboard
ZipRecruiter promotes to receiving over 30 million job seekers a month visiting their site and job listings
Access to a resume database with over 25 million candidates available
Access to job description templates
Three-day free trial
Various support options – 24/7 Support is offered via phone, email, and live chat.
Applicant screening questions
ZipRecruiter reviews on Capterra show 4.2 stars by 9,390 reviewers
Additional Information
You can share your job posting on ZipRecruiter and use your own social media account; it does not integrate with the Facebook job publishing feature.
Employers cannot purchase a single job posting slot. They are required to buy a subscription.
The candidate scoring feature is only available on the top tier plan
The resume database is only available with the Premium Plan or purchase a la carte to your subscription. Restrictions apply based on industry and volume of resumes
When a job seeker is looking for work, they are often encouraged to use it after reading the top section of the job posting. This leads to less qualified candidates and a higher volume of applicants
ZipRecruiter has a high volume of negative reviews among seekers
Pricing is not consistent. Your custom quote from your Account Executive tends to vary based on who you are working with
Reviews from employers share many examples of getting more candidates in the first few days of the subscription but tail off dramatically the rest of the month
Reputation
ZipRecruiter has very positive reviews for its software. It has earned a 7.6 out of 10 on TrustRadius, 4.6 out of 5 on Trustpilot, and 4.8 out of 5 on Sitejabber. With a BBB rating of A+, ZipRecruiter is one of the most trusted software companies in the industry.
The job board is not without controversy. It has 185 complaints filed with the Better Business Bureau over its three-year existence.
Even though it provides matches for people based on their skill set or experience, some find that those jobs don't match up to what they're looking for in terms of work environment and responsibilities.
On Reddit, job seekers have found the job board spammy, matching them with jobs that don't fit their experience or skills.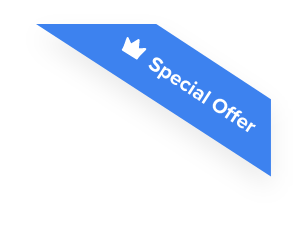 Joshua F.
Redline Electric & Solar

"The best recruiting platform on the market! VIVAHR allowed us to create a dashboard and applicant experience like no other!!"
Get more applicants from the
Best Job Boards
Post for free to 50+ job boards
Unlimited Job Postings
Unlimited Applicants

How to Post a Job on ZipRecruiter
Follow our simple steps to posting a job on ZipRecruiter.
Step 1 – Click on "Post a Job" at the top right corner of the home of ZipRecruiter.

Step 2 – Click the dropdown and choose the number of employees your organization currently has employed.

Step 3 – Click the green "Post Jobs for Free" button.
Step 4 – Enter your name, email address, and password to create your ZipRecruiter account and click the green "Get Started" button.
Step 5 – Enter your company's name, the number of jobs you currently need to fill, the frequency of how often you hire, and the website of your company. Once all the information is entered, click on the green "Continue" button.

Step 6 – Finalize your Details
You will be asked to enter your current title, work phone number, and the zip of your company's location on this screen. You will also be asked if you currently use an Applicant Tracking System and how you heard about ZipRecruiter. Be aware that there is a green box.
Step 7 – Enter your job posting.
On this screen, you will be asked several questions to create your job posting.
Step 7.1 – Enter your job title.
Step 7.2 – Enter your job location. Make sure you enter the zip code of the location where the actual job duties will be performed.
Step 7.3 – Enter your employment type.
Step 7.4 – Enter your Job Description.


Step 7.5 – Enter your Company Highlights. Make sure you keep it under 140 characters.


Step 7.6 – Enter your Company Benefits.


Step 7.7 – Enter the Compensation Rage for the job you are posting for.


Step 7.8 – Enter the Street Address


Step 7.9 – Click the green "Save and Continue" button


Step 8 – Choose your "Free Trial Level"


Step 8.1 – Enter your Credit Card Information
Fine Print Alert – You will be asked to click the checkmark that states, "I understand that, after the free trial, I will be charged $16.00 per day per active job. I'll be billed monthly when my account reaches $500 or upon cancellation, whichever comes first. I can cancel at any time."


Step 8.2 – Post Your Job
Click the green "Post My Job Now" to post your job with ZipRecruiter.

ZipRecruiter vs. Monster
Monster has a strong reputation among white-collar industry jobs. Both platforms have a similar experience with building and posting your job ad.
However, ZipRecruiter published your job to more job sites than itself. Pricing for ZipRecruiter is very similar to Monster. Based on SEMRush, ZipRecruiter also gets far more job seeker traffic to its job listings than Monster.
ZipRecruiter vs. Glassdoor
Glassdoor is not only a great job search tool; it's been built from the group up as a company culture review platform. Job seekers rate Glassdoors insights as a top benefit to using their site.
With the recent news of Glassdoor joining forces with now sister company Indeed, it's expected to get employers a broader reach for each job listing. ZipRecruiter is the better option if you are not a big organization and only need quality job distribution.
ZipRecruiter vs. Upwork
Upwork is a platform to help you post jobs for freelancer positions. Candidates on Upwork are primarily niche and project-focused. You can publish your freelance or gig to candidates located in 180+ countries.
Upwork will be a better option if you are looking to hire a remote freelancer or a temporary worker. ZipRecruiter is your better option if you hire job seekers for full-time, part-time, or temporary employment needs.
ZipRecruiter vs. CareerBuilder
CareerBuilder is a robust job board in the U.S. It allows employers to build company profiles to showcase their employment brand and easily display all your hiring needs.
Many of the package features are also available in all plans with ZipRecruiter. ZipRecruiter allows for a trial with zero limitations or restrictions on candidate volume. However, CareerBuilder does not allow free trials.
ZipRecruiter vs. Indeed
Indeed is the largest job board and job aggregator in the world. Indeed has organic and free traffic options for certain employers based on the job posting policies and industries they represent.
ZipRecruiter was once one of the largest publishers to Indeed, but ZipRecruiter job postings are not part of Indeed's organic display of job openings as of this writing. Employers who wish to have job visibility on Indeed must publish them directly with Indeed.
Frequently Asked Questions
What is the cost of ZipRecruiter?
There are multiple subscription options you can choose from with ZipRecruiter. However, the amount of money you pay mainly depends on five different factors.
the number of job postings
duration of job posts
the number of resumes you want to view
your company's industry
the city and state you are located.
ZipRecruiter's monthly subscription plans start at $249.00 per month.
Is ZipRecruiter a job board?
Yes. ZipRecruiter is a job board. It allows employers to post jobs to their job search tool and also provides job seekers to search and apply for those jobs. The ZipRecruiter job board is available via web and mobile applications.
Who started ZipRecruiter?
Ian Siegel, Ward Poulos, Joe Edmonds, and Will Redd founded ZipRecruiter in 2010.
Where is ZipRecruiter's corporate office located?
ZipRecruiter is located in the Golden State. Specifically, the address is 604 Arizona Avenue, Santa Monica, CA 90401.
What is the difference between ZipRecuriter's standard and premium plan?
The cost for the ZipRecruiter Premium plan is more expensive based on additional users, the number of job openings, access to the ZipRecruiter database of resumes, and higher precedence in the search results inside the ZipRecruiter job board.
What is a ZipRecruiter TrafficBoost?
ZipRecruiter TrafficBoosts will include your job in their unique email alert tool, ZipAlerts to job seekers who match your job requirements.
Your pricing is based on the estimated number of additional visitors, 100, 200, or 300 additional candidates to view your job posting.
With the ZipRecruiter mobile app, if a job seeker receives notifications enabled on their mobile device, they will get a ZipRecruiter alert notifying them of a new position that matches their profile and job requests.
Is there a cost to use ZipRecruiter after the free trial?
Yes, the free trial lasts four days, and the employer will have to pay for the service when the trial ends. You are required to add a credit card at the time of signing up with ZipRecruiter.
After the free trial, ZipRecruiter will charge the card on file unless you cancel the subscription.
How do I cancel my ZipRecruiter subscription?
To cancel your ZipRecruiter subscription, you can follow the process by logging into your ZipRecruiter account and going to the ZipRecruiter dashboard.
Click on My Account
Go to Subscription
Go to Overview
Choose "Cancel Free Trial" or "Cancel Auto-Renewal" if you are on a paid subscription.
What is the length of ZipRecruiter's free trial?
The trial lasts for four days. Unless you cancel your subscription beforehand, you will be billed automatically on the fourth day.
Does it cost money to try out ZipRecruiter?
You receive a free trial for the first for days, allowing you to use ZipRecruiter at no cost during that time. However, at the end of your trial, you begin paying based on the package and the number of job postings you selected during the signup.
How does ZipRecruiter work for employers?
ZipRecruiter is a job publisher and job board. When you publish your job through ZipRecruiter, your job will be sent to 100+ job boards.
These job boards and job sites allow ZipRecruiter to send your jobs and are often compensated per click for job seekers to click and land on your job ad. When your job is published, it can also be found on ZipRecruiter's job board and mobile application.
How do you contact ZipRecruiter?
Phone – 1 (877) 252-1062.
Mail – 604 Arizona Avenue, Santa Monica, CA 90401.
Live Chat – Click on the "Contact Us!" tab in the lower right corner of the screen on any employer page.
How does ZipRecruiter make money?
ZipRecruiter charges a subscription fee to employers who are posting and advertising open positions. The price for employers is based on the number of job postings, access to a resume database, and premium visibility requests.
ZipRecruiter is free for job seekers, and they can set up job alerts, download the mobile app and apply to an unlimited number of jobs.
What is the cost to add your job posts at the top of the results with ZipRecruiter?
The ZipRecruiter job posting will get you priority placement in the search results. However, for competitive job search categories, you can purchase TrafficBoosts.
This will put you in the top 3 results for your desired job title. The cost varies based on the number of different job seeker views and candidates you want. Check your dashboard inside ZipRecruiter or contact your Account Executive.
Any tips or ideas on how to sign up for ZipRecruiter outside of the U.S.?
ZipRecruiter is built to be used in North America and in the United Kingdom. When you build your job posting, you can select the location from which you want to recruit. To recruit for open positions outside of these countries, you'll need to contact your Account Executive.
How can you use ZipRecruiter to post to other job boards?
ZipRecruiter will automatically post your job to other job boards and niche job posting sites. Posting to additional job boards has always been a top priority and key differentiator for ZipRecruiter.
Is ZipRecruiter legit?
ZipRecruiter is a legitimate business. ZipRecruiter was started in 2010 and its headquarters are based in Santa Monica, California.
What does ZipRecruiter do for businesses that only need to post jobs occasionally?
ZipRecruiter is a job posting platform that bills monthly for a number of job slots. You will be billed regardless of whether you are posting jobs or not unless you cancel your subscription.
If your hiring is occasional and you only need to fill a small number of positions, you can use ZipRecruiter on a monthly basis with no contracts. You can cancel your plan at any time.
ZipRecruiter also offers a free trial for 4-days. You can publish your job, receive candidates and cancel if you have enough resumes to satisfy your hiring needs.
Is ZipRecruiter an ATS?
ZipRecruiter is not a traditional Applicant Tracking System. It was not built as candidate management and collaboration tool.
However, ZipRecruiter has a basic applicant tracking system (ATS) that allows most of the requirements for small and medium businesses.
For a true ATS experience, a small or medium-sized business may look at tools like VIVAHR, or a larger business may want to use a more feature-rich ATS like ICIMS or Greenhouse.
What job boards does ZipRecruiter post to?
ZipRecruiter posts to 100+ job sites. Some of those job sites include:
What job boards does ZipRecruiter post to outside of the U.S.?
ZipRecruiter is primarily used for the USA, Canada, and the U.K. However, many job boards where ZipRecruiter sends your jobs have more international exposure. You can post directly with their sites or try to see how many candidates you can get through ZipRecruiter.
Is ZipRecruiter any good?
ZipRecruiter has built a strong reputation for helping employers attract candidates to their open job openings. Most job publishing sites receive a publisher commission for each click they provide in sending traffic back to ZipRecruiter.
This can often be discouraging for employers if your account budget is maxed out at the beginning of the month. Overall, ZipRecruiter reviews show a positive experience and minimal downside.
Who is ZipRecruiter owned by?
ZipRecruiter, Inc was founded by Ian Siegel.
How to delete my ZipRecruiter Account?
You will have to delete your account within a browser window and not the app.
Log into your account
Select "…" in the upper right corner of your screen
Select "Account Settings" from the dropdown menu
If you delete your account, this will delete all personal data about you from our systems.
Important to remember: Once you have completed this process, your account and profile will be permanently deleted 72 hours after the request was submitted. You can cancel your request before the deletion is processed by clicking "Cancel Deletion" in your account settings.
Are there any alternatives to ZipRecruiter?