Looking for a new QA Manager for your business? The best way to attract suitable candidates is to write an eye-catching job description template. Our job is to make your hiring process easy and enjoyable, and for that reason, we are offering you this FREE QA Manager Job Description Template to start with.
Learn everything about this job title, and feel free to customize this template according to your standards and criteria.
Besides this template, check out our VIVAHR Software which allows you to keep track of your business data and unlock numerous useful features. Read on and good luck!
What is a QA Manager?
Quality Assurance Managers, or QA Managers, are professionals who establish and maintain company and product quality standards.
They are responsible for ensuring that only acceptable, functional, reliable, and quality products leave the production and reach the market and customers.
Before any product reaches the customers, it needs to be deeply and professionally assessed by QA Managers and their team of specialists.
QA Managers make sure that products meet company requirements and specifications, are safe to use and are free of defects.
Related Job Titles for QA Manager
QA Technician
Production Manager
QA Tester
The Top QA Manager Skills
| | |
| --- | --- |
| | |
| | Excellent verbal and written communication skills are essential for QA Managers. They should have the capacity to communicate equally well with technical and non-technical staff to give explanations and instructions. Their role is to effectively communicate standards and issues, and provide solutions to problems. |
| | QA Managers deal with and analyze various documentation, reviews, and reports on a daily basis. In order to improve the company's efficiency and productivity, they need to have a strong analytical mind and the ability to bring out the most important details that will help the company grow and improve. |
| | Detail-oriented QA Managers will surely be successful in their role. Attention to detail is a crucial skill for QA Managers because they should be able to detect, identify, and report any error or inconsistency in the production process or the finished product. This skill reduces the possibility of repeating future mistakes. |
| | QA Managers usually hold leadership positions, which means their job involves a lot of decision-making. QA Managers are ought to be confident and sometimes make risky and smart decisions if they feel that decision will be beneficial for the company. |
| | QA Managers must listen to customers' feedback and understand their complaints and requirements. Once they comprehend what their clients and customers need, it will be easier for them to explain those needs to their team and work towards meeting customers' and clients' requirements. |
QA Manager Job Description Template (Free)
We are hiring an experienced and reliable Quality Assurance Manager to ensure the company's product quality standards are met. You will make sure that our products are acceptable, functional, and reliable to reach the customers and distributed on the market. Additionally, you will detect, identify, and report any malfunctions and inconsistencies regarding the products, and provide solutions. Collecting feedback and complaints from customers and working towards overall company improvement and efficiency are other important duties.
A successful QA Manager is someone who has excellent written and verbal communication and leadership skills. This job also entails making crucial and well-thought decisions and the ability to solve problems quickly and effectively. In this role, you will also be customer-oriented and ready to encourage and motivate your coworkers.
QA Manager Duties & Responsibilities:
Design and improve company quality standards and specifications
Formulate and implement strategies to increase productivity and efficiency
Ensure all products are acceptable, reliable, safe to use, and made with quality
Implement various systems to test products
Detect, identify, and report quality issues and inconsistencies
Oversee operations that may negatively affect the quality
Establish the reliability and consistency of production
Collect and analyze quality data to facilitate improvement and find areas of growth
Collect and investigate customers' feedback and complaints
Make sure customers' requirements and needs are met
Assist in the hiring and recruiting process
Train staff members on the quality control processes
Supervise, guide, and evaluate technicians and other staff
Maximize the productivity, profitability, and efficiency of the company
Manage financial objectives and prepare monthly and annual budgets
QA Manager Requirements:
Bachelor's degree preferable with relevant working experience as a QA Manager
Knowledge of quality assurance processes standards and policies
Solid computer and math skills
Excellent communication and leadership skills
Attention to detail and analytical mind
Problem-solving and decision-making
Ability to motivate and encourage team members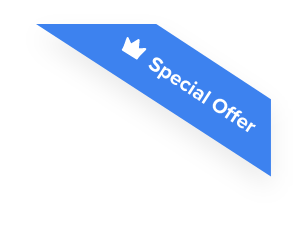 Joshua F.
Redline Electric & Solar

"The best recruiting platform on the market! VIVAHR allowed us to create a dashboard and applicant experience like no other!!"
Get more applicants from the
Best Job Boards
Post for free to 50+ job boards
Unlimited Job Postings
Unlimited Applicants

Sample Interview Questions For QA Manager
Once you gather up all the received applications, you can use these sample interview questions for QA Manager. These questions can assist you to narrow down your choices and choose the most qualified candidate for the job.
Personal 
How would you briefly describe yourself?
What is your educational background?
Are there any hobbies or activities that you enjoy outside of work?
Human Resources
Do you currently have other job opportunities?
If hired, what do you expect to accomplish in the first three months working here?
What are your salary expectations regarding your previous working experience?
Management
How do you imagine your ideal working environment?
How do you feel about leading and managing a team of 10 people or above?
How would you encourage and inspire a new employee?
Technical Skills and Knowledge
What measures do you take during the assessment of the product?
How do you make sure the test is carried out properly?
What testing tools are you familiar with?
What are the Educational Requirements For a QA Manager?
The majority of employers seek candidates with Bachelor's degrees in business, engineering, administration, or other depending on the field of work.
QA Managers require at least 5 years of active working experience in the quality assurance field to gain and improve necessary skills and qualifications.
Relevant working experience can be gained through various projects, seminars, internships, etc.
How Much To Pay a QA Manager When Hiring
QA Managers typically earn between $31,500 and $113,500 annually. Their median annual pay is around $80,555. Hourly wages for QA Managers go from $16 to $55. Their median hourly pay is approximately $39.
Frequently asked questions about QA Manager
Where do QA Managers typically work?
QA Managers may work in various companies, industries, or organizations. Some of them are manufacturing companies, engineering companies, textile companies, pharmaceutical companies, processing companies, banks, universities, etc.
How much do QA Managers earn?
The average annual salary for QA Managers is around $80,555.
What is the difference between a QA Manager and QA Engineer?
QA Manager is responsible for overseeing production activities and ensuring quality standards are met, while a QA Engineer designs comprehensive and detailed plans for testing the products, which are overseen by the QA Manager.
What skills should QA Managers have?
QA Managers must be excellent communicators and leaders. Furthermore, they should have a strong eye for detail, decision-making, and problem-solving skills.
Similar Job Descriptions as QA Manager