What is SimplyHired?
SimplyHired is a job posting site, mobile application, and online recruitment advertising network that is a publishing partner of Indeed. SimplyHired, which Recruit owns, collects, and distributes job postings from thousands of websites. It's a tech company that offers search engines in 24 countries with 12 languages integrated. Our SimplyHired reviews offer you detailed information about this platform. Read on and find more about it!
Pricing
| | |
| --- | --- |
| | |
| Candidate Contact Information | |
Review
SimplyHired is a generic employment board that collects job posts from affiliated websites and makes them available for free on SimplyHired. The platform had a subscription-based pricing plan before switching to a pay-per-contact approach. While advertising a position is free, businesses must pay to have access to candidates' contact information.
SimplyHired has several fantastic features: application management, job description tools, a salary calculator, and a discussion board. Still, they have many bad customer reviews, with most of them blaming SimplyHired's lack of customer service.
Highlights
SimplyHired provides free job ads that are syndicated across its network of partner sites.
The platform includes tools to help you write successful job descriptions.
The software offers applicant tracking, interview scheduling, candidate assessments, and management services.
A contract is not required with SimplyHired.
The site gathers and distributes postings from third-party websites.
This job search service pulls job listings from various internet sites, including other job search sites, social media, and corporate websites. This means you'll never have to go from one job search site to the next in quest of the specific job you're looking for.
SimplyHired offers some of the most versatile job search tools available. This makes it quick and straightforward to filter down your search results.
Thanks to their blog, which offers these and other things, it may be a fantastic location to obtain insight or guidance for expanding your professional prospects.
SimplyHired Limitations
With such widespread visibility, you should expect a flood of responses to your job postings at times.
SimplyHired has received a lot of bad feedback.
While it is free to advertise a job, businesses are charged for each candidate they wish to contact.
Reputation
SimplyHired has 91 customer ratings on Trustpilot, with an average rating of 1.3 out of 5 stars. Many consumer complaints appear to be about a lack of customer service. G2 rated Simply Hired 4.1 out of 5.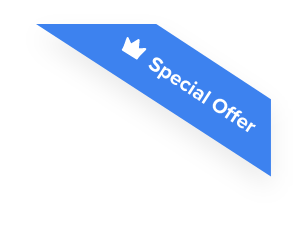 Joshua F.
Redline Electric & Solar

"The best recruiting platform on the market! VIVAHR allowed us to create a dashboard and applicant experience like no other!!"
Get more applicants from the
Best Job Boards
Post for free to 50+ job boards
Unlimited Job Postings
Unlimited Applicants

How to Post a Job on SimplyHired:
Step 1 – To get started, go to the SimplyHired main page.
From the SimplyHired main page, go to the top-right corner and choose "Post Jobs."
Step 2 – Create an account or sign in.
Click "Post Your Job" on the following page and follow the steps to create an account. Alternatively, choose "Employer ATS" from the drop-down box after clicking "Sign In / Create Account."
Your first and last names, as well as your email address, phone number, and password must all be entered. Then press "Next."
Include information about your firm – its name, the URL of its website, size, and industry. Then, on the next page, click "Sign up."
Examine your inbox. SimplyHired should have sent you an email with a confirmation link in it. Click "Resend Confirm" if you did not get an email.
Click the "Confirm your email" button in the email.
Click "Back to Sign In" to return to your account when it has been successfully activated.
When new users finish the sign-up procedure, they will get a $25.00 promotional credit.
Step 3 – Make a job posting. 
From your dashboard, click the "+ Post a Job" button on the left side of the screen.
Fill in the position information, including the title, address, job type, required experience, and wage range. Then press the "Continue" button.
The following step allows you to create screening questions that will automatically qualify candidates. Click "Continue" once you've finished adding them.
You may now use the SimplyHired Standard Process template to arrange your hiring phases, or you can build a new workflow using the "+ New Workflow" option. Click "Continue" once you've selected the phases you wish to advance candidates through.
The last stage allows you to add your hiring team and designate each person a job-specific role, which affects their rights, such as amending job postings. Then press the "Continue" button.
Step 4 – Examine your job posting. 
Check the correctness of your job posting by previewing it. You may change the sections by clicking the "Edit" buttons next to the appropriate parts of the job post.
Click "Continue" after you're satisfied with your job posting.
Step 5 – Examine the costs. 
SimplyHired will compute the cost of obtaining a candidate's contact information on the following page. Then press the "Continue" button.
The cost of contacting candidates varies, but it usually starts at $9.99 per candidate. SimplyHired determines price based on various criteria, including a degree of expertise, quantity of applications available, and more.
Step 6 – Create an account and post a job.
You may verify your account in one of two ways: quickly or manually. Instant verification takes around three minutes and involves uploading a photo of your ID and a selfie. The system will instantly validate your account, and your job will become live.
Select the appropriate option and click "Continue" to manually validate your account.
Fill out the form on the following page and upload a utility bill or a copy of your business registration. "Submit" should be selected.
SimplyHired will carefully review your account.
Your job posting will go live once your account has been checked and validated.
Verification by hand might take up to three days.
SimplyHired vs. Ziprecruiter
SimplyHired and ZipRecruiter are both simple-to-use job boards. However, SimplyHired is cheaper, allowing for free job posts against ZipRecruiter's $249.00 per month. Employers may use ZipRecruiter's candidate-matching technology to discover the top applicants for their open vacancies. This functionality is not available in SimplyHired.
SimplyHired vs. Monster
Both Monster and SimplyHired are worldwide job platforms. SimplyHired is a less expensive alternative than Monster, which starts at $270.00 per month. However, Monster, unlike SimplyHired, has an advanced applicant matching filter.
SimplyHired vs. Glassdoor
Glassdoor has 56 reviews and a 4.1/5 star rating. SimplyHired, on the other side, has a 4.1/5 star rating and 13 reviews. When reviewing both options, reviewers found them to be equally straightforward to use. SimplyHired is quicker to start up, but reviewers liked Glassdoor's management and convenience of doing business overall.
SimplyHired, according to reviewers, better fulfills the demands of their business than Glassdoor. When it comes to the quality of continuing product support, Glassdoor and SimplyHired are comparable.
SimplyHired vs. CareerBuilder
SimplyHired is built on customer feedback and preference data. CareerBuilder has 3.5/5 stars according to 35 reviews. SimplyHired, on the other hand, has a rating of 4.1/5 stars from 13 reviews. SimplyHired, according to reviewers, better fulfills the demands of their business than the CareerBuilder Job Board. SimplyHired, according to reviews, is the most acceptable alternative for ongoing product support.
SimplyHired vs. Indeed
Because SimplyHired and Indeed are partners, they frequently post the same job openings. They are both generic and worldwide job boards but Indeed is the more cost-effective alternative because businesses do not have to pay to get candidates' contact information. Indeed has a 4.2/5 stars rating based on 396 reviews. SimplyHired, on the other hand, has 13 reviews and a rating of 4.1/5 stars. According to reviews, Indeed Hiring Platform meets their organization's needs better than SimplyHired.
Reviewers thought that Indeed Hiring Platform was the best option when it came to continuous product support.
Frequently Asked Questions
What is the cost of SimplyHired?
SimplyHired is a generic employment board that collects job posts from connected websites and makes them available for free on SimplyHired. While advertising a position is free, businesses must pay a fee to access candidates' contact information.
Is SimplyHired a job board?
Yes, SimplyHired is a platform enabling companies to rapidly and cost-effectively post jobs, which are then disseminated via the platform to over 100 job boards, including Indeed. It is owned by Recruit Holdings Ltd., the same company that owns Indeed and Glassdoor.
Who started SimplyHired?
Gautam Godhwani.
Where is SimplyHired's corporate office located?
525 Almanor Avenue, Suite 100, Sunnyvale, CA 94085
Is there a cost to use SimplyHired after the free trial?
No.
How do I cancel my SimplyHired subscription?
After clicking "Edit" next to the Job Search – Simply Hired app, select "Cancel Subscription."
Does it cost money to try out SimplyHired?
No.
How do you contact SimplyHired?
You can contact Simply Hired here.
How does SimplyHired make money?
To Indeed's Google, Simply Hired was Bing. Pay-per-click advertising, determined by supply and demand, is the primary source of revenue for search engines.
Is SimplyHired legit?
Yes, SimplyHired is Indeed's applicant tracking system. It can move applicants around and send automatic communications to keep them informed about the process with some good reviews.
Is SimplyHired an ATS?
SimplyHired is Indeed's applicant tracking system. Indeed is the leader in applicant response and interest. Therefore it can recruit the greatest candidate pools by utilizing SimplyHired.
Still, VIVAHR software offers you numerous job boards and obtains results as soon as possible. Our technology can assist you in locating qualified candidates and ensuring that they are never lost throughout the recruiting process. As a result, your business will have a better chance of succeeding quickly.
Is SimplyHired any good?
SimplyHired is legit software. It offers some handy tools. However, some users complain about the lack of customer support.
Who is SimplyHired owned by?
Gautam Godhwani.
How to delete my SimplyHired Account?
Open the SimplyHired website.
Click username.
Click profile.
Click delete account.
Click delete account to confirm the deletion.
Are there any alternatives to SimplyHired?