When you're looking for a new employee, there are certain things that you need to pay attention to. Your ideal candidate should have a set of skills and qualifications needed for the particular job title. This article will present to you the most important responsibilities, skills, and requirements of a Comedian. This FREE Comedian Job Description Template will be your loyal guide throughout this journey.
Once you learn all about the job title concerned, you will know exactly what type of candidate will suit your business the best. Feel free to customize this template according to your special requirements and criteria and prepare yourself to meet some amazing candidates! Check out our VIVAHR Software for a complete and enjoyable hiring experience!
What is a Comedian?
A comedy is a form of art, so the Comedian is an artist whose main goal is to entertain and make the audience laugh. There are many types of comedians in the business world, but the most common are those who perform in comedy and television shows. Comedians are responsible for researching current topics, audience interests, and trends and writing humorous and engaging content based on those topics and trends.
When Comedians are on stage, they tend to deliver their content in a funny, memorable, and relatable way, accompanied by some physical comedy, other talents, and choreography.
Related Job Titles for Comedian
Ventriloquist
Puppeteer
Impersonator
The Top Comedian Skills
| | |
| --- | --- |
| | |
| | Not everyone can become a successful Comedian. The Comedian has to be born with the ability to deliver funny and entertaining content to the audience. Some of the skills for this position can be learned and improved over time, but pure talent is the core of being a great comedian. |
| | The stage is the main workplace for the Comedian. During their every performance, they need to make the impression of owning the stage and making the best of it. They need to appear and behave naturally and confidently in front of a huge audience. |
| | Being a Comedian is a versatile job that requires constant improvement of skills and topics. That versatility allows Comedians to explore numerous topics and trends and make every shows different and funnier than the previous one. The more creative and free the Comedian is, the shows will be better. |
| | Confidence that Comedians should have can be understood in two ways: confidence on stage and confidence in their abilities and talent. Comedians are ought to believe in themselves once they step on the stage and be sure that the audience will have a great time during the performance. |
| | Comedians typically write their own lines and content. Ideas and stories don't just come overnight. Comedians observe the world and people around themselves and put their own witty and silly perspectives in their stories and performances to make them relatable and amusing. |
Comedian Job Description Template (Free) 
We are searching for an enthusiastic and experienced Comedian who is capable of entertaining the audience and making people laugh. Our ideal Comedian will be coming up with their own lines and content by researching the current topics, trends, and audience interests and preferences. You will be writing memorable, relatable, engaging, and humorous content and delivering it in a witty and confident manner.
In order to succeed as a Comedian, you should not only be naturally funny but also complement your comedic style with some physical comedy and choreography. You will sometimes write content and bits for podcasts, radio, and print media and occasionally make television appearances. A top Comedian should be confident in their abilities and have a remarkable stage presence, as well as the ability to observe the world around themselves and respond to audience feedback by constantly improving their performance and presence.
Comedian Duties & Responsibilities:
Entertain the audience during the comedy show or performance
Research ongoing topics, trends, and audience interests
Write memorable, relatable, engaging, and humorous content and lines
Learn and deliver the written content
Make sure that audiovisual devices and equipment work properly before the show
Improvize during the performance according to the audience's reactions
Collect audience feedback and improve the performance according to the findings
Write content for podcasts, print media, radio, and other shows as needed
Constantly rehearse and improve the performance and choreography
Attend events and comedy festivals
Collaborate and share ideas and insight with other comedians
Comedian Requirements:
High school diploma or GED
Proven demonstrable experience as a Comedian
Knowledge of basic stage equipment like microphones, speakers, and lights
Excellent stage presence and sense of humor
Strong verbal and written skills
Creativity and versatility
Confidence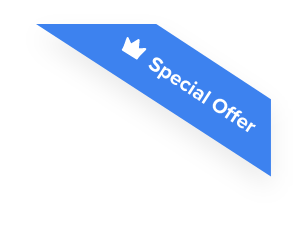 Joshua F.
Redline Electric & Solar

"The best recruiting platform on the market! VIVAHR allowed us to create a dashboard and applicant experience like no other!!"
Get more applicants from the
Best Job Boards
Post for free to 50+ job boards
Unlimited Job Postings
Unlimited Applicants

Sample Interview Questions For Comedian
Once you gather up all the received applications, you can use these sample interview questions for Comedian. These questions will help you narrow down your choices and pick the most suitable candidate for the job.
Personal 
When did you discover your talent and passion for comedy?
What can make you laugh?
What is your main goal as a Comedian?
Human Resources
Tell us about the performance that you are most proud of.
What can you offer us that other comedians can't?
How did you get along with your former manager or boss?
Management
What are the most common topics that you use in your performances?
How much time do you usually need to memorize your lines?
What was the biggest career risk that you had to take?
Technical Skills and Knowledge
How would you incorporate some personal stories and anecdotes in your performance?
What would you do if the audience is not responding well to your jokes?
The mic suddenly stops working during your performance. How would you turn around that situation?
What are the Educational Requirements For a Comedian?
Being a Comedian is a very specific role and there are no formal or academic qualifications needed. Most of the skills and experience are acquired over time and through practice and a number of performances. Comedians have to be talented and passionate about their job and regularly work on improving their skills and stage presence.
How Much To Pay a Comedian When Hiring
Comedians usually earn between $20,000 and $76,000 annually. The median annual salary is around $47,395. The hourly wages for Comedians go from $10 and $37 and their median hourly pay is approximately $23.

Frequently asked questions about Comedian
What are different types of comedy?
Some of the most common types of comedy are dark comedy, cringe comedy, character comedy, improvisational comedy, physical comedy, etc.
What are the most essential traits of a Comedian?
A successful Comedian should have excellent verbal and written communication skills, stage presence, confidence, creativity, and the ability to create and maintain an engaging and trusting relationship with the audience.
How much do Comedians typically earn per year?
The average annual salary for a Comedian is around $34,274.
Do Comedians write their lines and content?
Comedians represent their comedic style by writing their own lines and delivering them in a natural and confident way.
Similar Job Descriptions as Comedian