Warehouse managers are responsible for receiving, dispatching, and storing goods in companies' warehouses. They supervise all these processes and manage warehouse staff, vehicles, equipment, and more. Warehouse managers are also in charge of security, sanitation, and administrative functions, making each company's role very important. With all of that in mind, employers spend lots of effort to find reliable and experienced individuals for the job. They want to ensure a steady and effective supply chain management system, which is only possible when a qualified warehouse manager operates it.
We created a Warehouse Manager Job Description Template to help you find the most suitable person for the role. Our template contains all the necessary warehouse manager duties and responsibilities and some extra information about the position. Thanks to such a detailed template, you will attract the most qualified applicants and hire the best ones for your company. On top of that, you can customize the template to fit each one of your needs and post it on the relevant job posting websites. There's also our hiring software and applicant tracking system you can use for a hassle-free and productive hiring process. VIVAHR software is simple, affordable, and designed to meet each company's specific requirements.
Related Job Titles for Warehouse Managers
Production Manager

Logistics Manager 

Warehouse Supervisor 

Quality Assurance Manager 

Inventory Control Manager 

Warehouse Operations Manager

Logistics Supervisor 

Shipping Supervisor 

Receiving Manager

Warehouse Foreman
Warehouse Manager Job Description Template (Free)
We are looking for an organized and detail-oriented warehouse manager to join our team! The position includes overseeing all warehouse operations, including receipt, dispatching, and storage of goods and security, maintenance, sanitation, and administrative functions. As a warehouse manager, you will be responsible for warehouse staff and delegate tasks to ensure a more efficient warehouse management system. Our ideal candidate has vast experience working as a warehouse manager and strong leadership skills. If we just described you in this post, don't hesitate to contact us!
Warehouse Manager Duties & Responsibilities:
Handle and oversee receiving, warehousing, and distribution processes

Create and implement operational procedures and practices

Manage warehouse staff and hire and train new employees

Create schedules and delegate tasks adequately.

Ensure safety on the job site 

Inspect all warehouse equipment and tools and order necessary repairs and replacements

Prepare and analyze the annual budget, plan expenses, and help the company achieve financial goals.

Count products and compare data to maintain proper inventory levels
Warehouse Manager Requirements:
Bachelor's degree in supply chain management, logistics, business, or administration preferred; high school diploma mandatory.

Proven warehouse management experience

Deep understanding of warehouse management procedures 

Knowledge of inventory and inventory controls

Flexible schedule and ability to work extended hours

Drivers' license 

Excellent computer skills

Comfortable with working in a fast-paced environment

Strong organizational and leadership skills

Outstanding interpersonal skills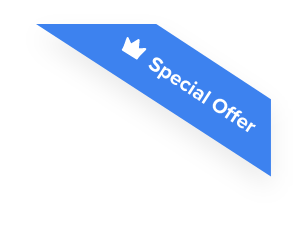 Joshua F.
Redline Electric & Solar

"The best recruiting platform on the market! VIVAHR allowed us to create a dashboard and applicant experience like no other!!"
Get more applicants from the
Best Job Boards
Post for free to 50+ job boards
Unlimited Job Postings
Unlimited Applicants

Sample Interview Questions For Warehouse Managers
Once you get through the first step of gathering up the best applications from candidates, you can rely on these sample interview questions for warehouse managers. These will help you narrow down your choices and pick the most suitable person for the job. 
What is the primary role of a warehouse manager?

How do you keep up with new trends in the warehouse management industry?

Would you suggest automation in our warehouse operations?

How many people have you managed before?

What were your duties at your previous warehouse position?

How do you motivate staff to meet deadlines and keep up with efficient work?

Could you tell us your approach to securing the job site and inspecting tools, equipment, and inventory?

How do you keep a record of inventory?
What are the Educational Requirements For Warehouse Managers?
Although some employers only require warehouse managers to have several years of experience in the industry, most of them ask for a high school diploma or equivalent. Many warehouse companies also require a bachelor's degree in supply chain management, logistics, business, or administration. For higher salaries and opportunities for advancement, warehouse managers should have at least some college education. 
How Much To Pay Warehouse Managers When Hiring 
Based on the job and the experience, the range will vary quite a bit. According to the Bureau of Labor Statistics, Warehouse Managers' median income in 2019 was $45.57 per hour or $94,780 a year. Compensation and pay can vary based on your local city and state.
Similar Job Descriptions as Warehouse Manager