This FREE Supply Chain Associate Job Description Template can assist you in attracting a creative and experienced Supply Chain Associate to your organization. We simplify the recruiting process by providing you with a template that you can easily combine with our VIVAHR software.
What is a Supply Chain Associate?
Supply Chain Associates are responsible for overseeing and managing a company's whole supply chain and logistics strategy and operations in order to increase process efficiency and productivity. They also play an important role in establishing and maintaining positive connections with vendors and distributors.
Related Job Titles for Supply Chain Associate
Supply Chain Specialist
Supply Chain Manager
Supply Chain Planner
The Top Supply Chain Associate Skills
| | |
| --- | --- |
| | |
| | Determine the benefits and drawbacks of various solutions, conclusions, or approaches to circumstances using logic and reasoning. |
| | Supply Chain Associates must have excellent communication abilities. You must be able to write appropriately and speak eloquently in order to effectively express your organization's message. You must also be able to delegate duties and provide coaching to your staff. |
| | Knowing how to manage your time and work organization in order to control all aspects of a business. |
| | Feeling when is the right time to negotiate is the key to understanding your consumers and being able to use the right approach in communication. |
| | With your work ethic, it is very important not to forget when you need to overcome some stressful situations and adapt to different scenarios. |
Supply Chain Associate Job Description Template (Free)
We're searching for a Supply Chain Associate to help us enhance our supply chain operations by doing data analysis. Your work will assist us in increasing efficiency and lowering expenses.
You should have an analytical mind and excellent business acumen for this position. Problem-solving abilities and meticulous attention to detail are required. We'd like to meet you if you have expertise in logistics and supply chain operations as well. Your objective will be to make our supply chain as efficient and profitable as feasible.
Supply Chain Associate Duties & Responsibilities:
Create procedures and strategies for gathering data from the supply chain.
Analyze data to identify problem areas and provide recommendations for changes.
Projects for supply chain optimization should be planned and implemented (e.g. warehouse-slotting, route planning)
Create specifications and guidelines (e.g. packaging, procurement, delivery)
Watch over inventory operations.
Find out which delivery options and timetables are the most cost-effective.
Assist in the development of trustworthy connections with business partners.
Work with IT specialists to put in place effective systems.
Keep track of key performance indicators and report on the supply chain's success.
Supply Chain Associate Requirements:
Experience as a Supply Chain Analyst, Logistics Coordinator, or other comparable position with data mining, analysis, and reporting
Supply chain procedures are something you should be familiar with (e.g. inventory planning, warehouse management)
MS Office, relational databases, and ERP systems are all useful skills to have (e.g. SAP)
Business savvy with an analytical mind
Ability to solve problems
Excellent communication skills and attention to detail
Exceptional organizing skills
A bachelor's degree or higher in logistics, business analytics, mathematics, or a related subject is required.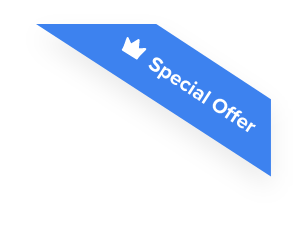 Joshua F.
Redline Electric & Solar

"The best recruiting platform on the market! VIVAHR allowed us to create a dashboard and applicant experience like no other!!"
Get more applicants from the
Best Job Boards
Post for free to 50+ job boards
Unlimited Job Postings
Unlimited Applicants

Sample Interview Questions For Supply Chain Associate
After you've collected all the applications, you can try out our sample interview questions for Supply Chain Associate for a better hiring experience.
Personal 
As a Supply Chain Associate, where do you see yourself in five years?
Describe a typical workday for you. What's the first step?
Why did you decide to become Supply Chain Associate?
Human Resources
As a Supply Chain Associate, how do you adjust to changing working environments?
What do you think your biggest strength is, according to your former employer?
How would you resolve a conflict with your colleague?
Management
How would you describe your managerial style?
How do you keep yourself organized?
As a Supply Chain Associate, how do you prioritize your job initiatives?
Technical Skills and Knowledge
What would you do if your warehouse ran out of goods unexpectedly?
Are you up to date on the latest developments in supply chain management?
Which supply chain management software solutions do you have the most experience with?
What are the Educational Requirements For a Supply Chain Associate?
The basic requirements for employment as a supply chain associate vary by organization. Many companies prefer individuals with an associate or bachelor's degree, but others may consider people with considerable administrative experience who do not have a degree.
How Much To Pay a Supply Chain Associate When Hiring
The annual wages for Supply Chain Associate can go from $24,500 to $62,500, with a median yearly salary of $44,765. Hourly wages go from $12 to $30, and the median hourly wage of $22.
Frequently asked questions about Supply Chain Associate
What are the requirements for a Supply Chain position? 
You'll need different qualifications on your CV depending on what position you desire in the Supply Chain business.
If you want to pursue a managerial position, the most straightforward route is to pursue a foundation degree or a BTEC HNC/HND. You won't squander your time if you have a certificate in a relevant degree, which covers courses like:
International transportation logistics
Management of the supply chain
Level 3 NVQ in integrated logistics support management Level 4 NVQ in distribution, warehousing, and storage operations Geography
How much does a Supply Chain job pay? 
Graduates' starting wages vary from $24,878 to $30,407 per year.
You may earn between $34,553 and $48,375 per year if you've gained more expertise in the field. When you reach senior management roles, you can earn up to $82,929 per year.
Although, depending on your company, region, and work title, these earnings may vary.
Is the Supply Chain Associate position suitable for anybody?
This is a good career option for a professional fidgeter who is frequently changing industries and seeking variety in their work. Working with a range of organizations, from small businesses to major chain stores, manufacturers and nonprofits are the main advantages and challenges of this job position.
What is the most difficult aspect of a Supply Chain job?
Expect to be on-call for any crises, even when you go home at night because distribution is an industry that seldom sleeps. With so many businesses opening their doors 24 hours a day, expect to be on-call for any emergencies.
Similar Job Descriptions as Supply Chain Associate