The Best Interviews Questions to Ask a Warehouse Manager
A warehouse manager's job is to oversee the day-to-day activities of warehouse employees and operations. The warehouse manager might be responsible for assigning tasks, monitoring inventory, or enforcing safety standards. They may also report to a chief executive officer or general manager.
The following are some important skills typically required in this position:
Management experience, preferably in a warehouse environment.
Ability to read and interpret blueprints or plans for warehouses.
Excellent communication skills both verbally and written. The ability to effectively communicate with all levels of employees is critical in this position, given the diverse set of tasks that managers are responsible for supervising .daily
When interviewing a new warehouse manager, you must come prepared as the employer. You'll want to ask detailed questions about the candidate's previous experience and how they would approach specific tasks in your warehouse. It is also good to observe the new manager perform some of their typical duties, such as sorting inventory or supervising employees on an assembly line.
Interview Questions For Warehouse Managers
Here is a set of interview questions to get you started when interviewing the Warehouse Managers. These will help you narrow down your choices and pick the most suitable person for the job.
What is the primary role of a warehouse manager?
How do you keep up with new trends in the warehouse management industry?
Would you suggest automation in our warehouse operations?
How many people have you managed before?
What were your duties at your previous warehouse position?
How do you motivate staff to meet deadlines and keep up with efficient work?
Could you tell us your approach to securing the job site and inspecting tools, equipment, and inventory?
How do you keep a record of inventory?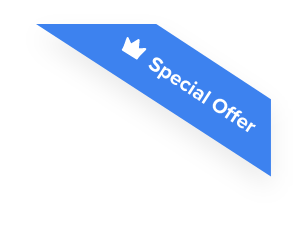 Joshua F.
Redline Electric & Solar

"The best recruiting platform on the market! VIVAHR allowed us to create a dashboard and applicant experience like no other!!"
Get more applicants from the
Best Job Boards
Post for free to 50+ job boards
Unlimited Job Postings
Unlimited Applicants

Warehouse Manager Candidate Scorecard
Does the candidate have the appropriate educational qualifications or training for this position?

Has the candidate acquired the necessary skills or qualifications through past work experiences?

Qualifications/Experience

Does the candidate have the technical skills necessary for this position?

Problem Solving Abilities

Has the candidate demonstrated critical problem-solving skills?

Did the candidate demonstrate team building and communication skills?

Would hiring this candidate steer your organization in the right direction?

Is this a step forward or backward in this candidate's career?
Take a look at what key requirements, duties, responsibilities, and skills should be part of your Warehouse Manager job description.