If you're looking for new employees, look no further since you've come to the correct location; we've got you covered! The most crucial thing you'll need in this situation is a generic and detailed job description template for the position you're looking for. We're delighted to provide you with this FREE Production Manager Job Description Template, which will serve as a valuable resource in the future.
Our VIVAHR Software is a great way to improve your hiring process! As an employer, you should be aware of everything in this job description. You may use the skills, responsibilities, and prerequisites you provide to help you write a captivating job post and hire the best applicant. The VIVAHR dashboard makes keeping track of what's going on in your hiring process a breeze. Are you ready to start the hiring process?
What is a Production Manager?
A Production Manager is a supervisor that manages a company's production processes to ensure that they stay on budget and are as efficient as possible. They're in charge of continuously improving an organization's manufacturing methods and structures.
Production managers will evaluate people and their equipment on a regular basis to see where improvements may be made. They'll collaborate closely with team members to develop strategies that will help them achieve their goals.
To define goals for the production team, production managers will work with other departments and team members. They're in charge of scheduling routine maintenance in order to keep the equipment functioning smoothly and in compliance with quality requirements.
Related Job Titles for Production Manager
Production Supervisor
Production Assistant
General Manager
The Top Production Manager Skills
| | |
| --- | --- |
| | |
| | To explain corporate goals and aims to their team members, a production manager needs good communication skills. They may express their thoughts to their production line employees or management through verbal or written communication abilities. They may also generate production reports using their written communication abilities. |
| | When equipment fails or a problem arises in the manufacturing process, organizations frequently look to production managers for assistance. As a result, these individuals must have exceptional problem-solving abilities in order to discover a solution. Solving production-related issues might help you stay on track with your production schedule. |
| | A production manager's job responsibilities include inspiring team members to increase production efficiency. Strong leadership characteristics can aid a manager in gaining team members' trust. This is required for projects to be completed on time and on budget, as well as for the whole manufacturing process to be improved. |
| | Technical skills are frequently used by production managers to examine and enhance the overall functionality of the manufacturing process. A successful job as a production manager requires the ability to utilize a variety of industrial equipment. It is also advantageous for this career to be able to master new technologies and technological equipment. |
| | In a manufacturing context, completing a task frequently necessitates production managers coordinating and collaborating with team members. This profession requires the ability to operate as part of a team. Additionally, a competent production manager prioritizes their duties and ensures that their team does the same. |
Production Manager Job Description Template (Free)
We're searching for a well-organized Production Manager to design production schedules, supervise manufacturing processes, and guarantee that all necessary supplies are identified and acquired. Production managers are also in charge of ensuring that equipment is in good working order and that health and safety regulations are followed. Is this a novel and thrilling experience for you?
To succeed as a production manager, you must be able to multitask and supervise many activities at the same time. A competent production manager is organized and has good interpersonal abilities. Join us today and submit your application. We'll bring you along for the ride. Are you all set?
Production Manager Duties & Responsibilities:
Motivating, assisting, and advising production personnel.
Keeping an organization accident-free, ensuring that all safety and health standards are met.
Communicating with upper management on a frequent basis about difficulties or challenges that affect production.
Assessing machine resources to ensure that production continues with minimal downtime.
Creating a balance between higher manufacturing productivity and lower manufacturing costs.
Setting goals for each production team's productivity.
Creating workflow principles and practices that boost productivity without jeopardizing safety or quality.
Ensuring appropriate staff schedule.
Production Manager Requirements:
A business management degree would be useful.
Experience in the industry.
Excellent time management and organizing skills.
Quick and efficient problem-solving ability.
Excellent communication skills.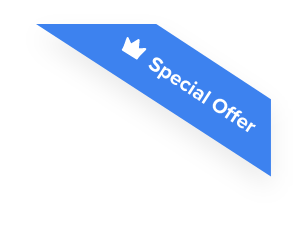 Joshua F.
Redline Electric & Solar

"The best recruiting platform on the market! VIVAHR allowed us to create a dashboard and applicant experience like no other!!"
Get more applicants from the
Best Job Boards
Post for free to 50+ job boards
Unlimited Job Postings
Unlimited Applicants

Sample Interview Questions For Production Manager
Use these sample Production Manager interview questions at this phase in the hiring process. These questions will assist you in completing the remainder of the application and selecting the best candidate for the job.
Personal
What is a Production Manager's Job Description?
What Characteristics Characterize a Good Production Manager?
What Motivates You as a Production Manager?
Human Resources
What Should You Do If a Team Member Isn't Doing Their Job Correctly?
How Do You Resolve a Conflict Among Your Team Members?
How Do You Measure Your Managerial Success?
Management
When you're in charge of production, how do you deal with deadlines?
How do you plan to ensure that quality is maintained throughout the whole production process?
The production manager is in charge of putting together a large-scale production plan and ensuring that each department has enough workers to meet deadlines. How can you make the most efficient timetable possible by planning ahead of time?
Technical Skills and Knowledge
How can you figure out how much money you'll need for a specific job?
How can you ensure quality throughout the whole manufacturing process?
Describe a time when you were at work and noticed a safety issue. What exactly did you do?
What are the Educational Requirements For a Production Manager?
A bachelor's degree in industrial engineering or a similar subject is required for most Production Manager positions. Employers may also prefer a master's degree in specific circumstances.
One of the most crucial qualifications for the job is ISO 9001, which verifies that a Production Manager understands quality management systems and the International Organization for Standardization's (ISO) global standards.
How Much To Pay a Production Manager When Hiring
Production Managers usually earn from $24,500 to $92,500 per year, and their median annual salary is around $65,010. The hourly wages range from $12 to $44, and their median hourly pay is $31.
Frequently asked questions about Production Manager
Who are the Production Managers' subordinates?
For their daily responsibilities and performance assessments, all members of the production team will report directly to the Production Manager. Production managers will meet with these employees on a regular basis to assist them in setting and achieving targets that will improve their skills, production, and efficiency.
They're also in charge of training new members of the production crew. The Production Manager will discuss and resolve any concerns these team members have with their work environment or accomplishing a complex workplace assignment.
What makes a Production Manager different from a Manufacturing Manager?
While they are both in charge of teams inside an organization's production and manufacturing departments, the two roles have a few important variances in terms of responsibility. Production managers will be in charge of overseeing the entire process of turning raw materials into useful products, from beginning to end. They are usually in charge of the large picture and scheduling aspects of the manufacturing process.
Production managers are typically in charge of more day-to-day operations and hands-on duties to improve the machine and other manufacturing tools' performance. They normally set up equipment, oversee particular projects, and ensure that staff adheres to safety guidelines.
What types of environments do Production Managers usually work in? 
Production managers can work in a variety of settings inside a company. They'll usually work in an office setting up production plans, scheduling routine maintenance, and meeting with other department leaders to discuss productivity levels and improvements. Other aspects of their shift will include visits to the manufacturing warehouse to assess the functioning of machinery and staff. They'll spend time jotting down ideas for improving operational efficiency.
Production Managers should be willing to travel because the warehouse may be located far from the organization's headquarters. They'll also meet with members of the management team at off-site places or in company conference rooms.
What qualities do you look for in a Production Manager?
A good Production Manager should have strong technical talents and expertise in order to analyze and improve the operations of numerous machines and tools. The perfect applicant must also have impressive leadership qualities, as they must motivate and guide their team to perform duties efficiently.
Because they're responsible for creating various production schedules on a regular basis, good production managers should have exceptional time-management and organizational skills to ensure that all tasks are completed on time. Many difficulties can arise in a manufacturing warehouse, thus Production Managers should be able to generate rapid and logical solutions using good problem-solving and critical thinking skills.
Similar Job Descriptions as Production Manager