If you're an employer seeking new hires, go no further because you've arrived at the right place; we've got you covered! A handy thing you'll need in this situation is a detailed job description template. We're happy to offer you this FREE Quality Analyst Job Description Template, which will be your go-to resource in the future.
You should pay attention to the specified skills, responsibilities, and requirements as these might help you create a compelling job posting and choose the best applicant. Check out VIVAHR Software as it can assist you during the hiring process!
What is a Quality Analyst?
A quality analyst is usually an analyst who collaborates with the design, development, and management teams. They are involved in the product development process from the beginning to the end. Quality analysts have risen to prominence in the software development business in recent years.
They verify test cases and supervise quality assurance in areas such as software usability and the SDLC as a whole (software development life cycle).
These quality control professionals are skilled in QA testing methodologies that identify a product's or service's flaws. They are taught to discover and rectify inconsistencies, whether it is a weakness on the user's end that degrades their experience or an avoidable hardware issue that raises manufacturing costs.
Related Job Titles for Quality Analyst
Quality Technician
Quality Auditor
Quality Assurance Tester
The Top Quality Analyst Skills
| | |
| --- | --- |
| | |
| | Being detail-oriented guarantees that there are no disruptions in the supply chain, as well as fewer instances of rework and spending more time than is required. This ability requires double-checking every detail of even the tiniest contributions, as well as large-scale product changes that are performed in a group. Such meticulous attention to detail results in the effective work etiquette that is required in the corporate world. |
| | Quality analyzers have more than just their own deadlines in mind. They are in charge of collaborating with other teams that have deadlines as well. In other words, the more control they have over their time management habits, the better their performance will be. |
| Flexibility in Analytical Approaches | QAs benefit from knowing about design techniques, production processes, and intended product features. This is especially true when it comes to adhering to a set of criteria that protects a product's uniqueness. Overall, QAs with a deep understanding of various analytical approaches are multi-purpose resources for improving a company's quality control system. |
| Collaboration and Teamwork | Company leaders, managers, programmers, and a hierarchy of testers may engage with QAs. In reality, the product is not released into the market until the QA has interacted with these individuals and resolved any product doubts. As a result, ultimate coordination and value-centric cooperation are two qualities that every QA's skill set may benefit from. |
| | Critical thinking raises the likelihood of detecting and addressing faults before the product progresses through the development life cycle. In any case, QAs must come up with solutions that either replace an unpleasant attribute with a more helpful one or completely eradicate the problem. Because they are allowed to assign these resolution-based targets to other teams, they must have a clear grasp of their problem-solving abilities. |
Quality Analyst Job Description Template (Free) 
We're seeking a Quality Analyst that is both imaginative and experienced to join our team. The quality analyst is in charge of establishing and supporting test plans, test scripts, and project process plans in terms of planning, design, and execution. The selected applicant will collaborate closely with multiple departments to run and validate test cases in accordance with quality criteria, as well as provide recommendations for improvements to preset quality norms.
You'll be in charge of making sure the final product fulfills basic quality requirements, is fully functioning and is easy to use. To be a good quality analyst, you must have excellent attention to detail, as well as analytical and problem-solving skills. The ideal applicant will be able to comprehend and apply quality assurance standards, as well as offering accurate and detailed feedback to coworkers.
Quality Analyst Duties & Responsibilities:
Create and implement test strategies to verify that all objectives are satisfied.
Implement and monitor test scripts to evaluate the service or product's operation, dependability, performance, and quality.
Detect and correct flaws in the manufacturing process.
Recommend, execute, and monitor preventative and corrective measures to ensure that quality assurance criteria are met.
Compile and examine statistical information.
Make sure that the user's expectations are satisfied during the testing process.
Create policies and processes for quality assurance.
Investigate customer concerns and product faults.
Ensure that quality and industry regulatory criteria are met on a regular basis.
Quality Analyst Requirements:
Bachelor's degree in computer science, information systems, or a closely related discipline is required.
Quality inspection, auditing, and testing experience.
Excellent written and verbal communication abilities.
Strong computer abilities, as well as a working grasp of quality assurance databases and software.
Strong problem-solving and analytical abilities.
Exceptional attention to detail.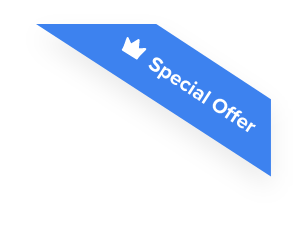 Joshua F.
Redline Electric & Solar

"The best recruiting platform on the market! VIVAHR allowed us to create a dashboard and applicant experience like no other!!"
Get more applicants from the
Best Job Boards
Post for free to 50+ job boards
Unlimited Job Postings
Unlimited Applicants

Sample Interview Questions For Quality Analyst
Make sure you're on the right track in your recruiting process by using these example Quality Analyst interview questions. These questions could assist you to complete the rest of the application process.
Personal 
What aspect of quality assurance irritates you the most?
Why did you decide on Quality Analyzing instead of software testing?
What do you do for fun when you're not working on software?
Human Resources
How much quality assurance experience do you have?
What did you accomplish in your most recent project?
Could you describe the most difficult project you've worked on?
Management
Describe a typical day at your previous workplace.
How do you stay organized and current?
If required, would you be willing to work an extra shift or cover for a coworker?
Technical Skills and Knowledge
Have you ever had to deal with a software development issue?
How do you verify that all of your tests are completed?
What testing automation technologies have you used in the past?
What are the Educational Requirements For a Quality Analyst?
For entry-level quality analyst work, a bachelor's degree is normally necessary. A Bachelor of Science in Data Analytics and Data Management is one degree that is perfect for this job.
How Much To Pay a Quality Analyst When Hiring
Quality Analysts usually earn from $26,000 to $108,000 per year, and their median annual salary is around $72,834. The hourly wages range from $13 to $52, and the median annual pay is $35.
Frequently asked questions about Quality Analyst
What's the difference between a software tester and a QA Analyst?
Both quality assurance and software testing are concerned with the quality of a product, although there are some distinctions between the two professions. Preventive measures are widely used by QA analysts to assure product quality, whereas corrective methods are commonly used by product testers to manage or enhance product quality.
A tester is more concerned with checking systems and detecting flaws, whereas quality assurance analysts are more concerned with achieving the project's requirements.
What are the daily duties of a Quality Analyst?
To verify that all objectives are satisfied, create and implement test strategies. Implement and monitor test scripts to evaluate the service or product's operation, dependability, performance, and quality.
Who does the Quality Analyst report to?
A quality analyst reports to management and collaborates closely with other employees. As a result, they serve as a vital link in the communication chain between the two levels of workers.
What is the average time it takes to become a Quality Analyst?
A quality assurance engineer might take anywhere from one to four years to complete. A two- to four-year degree in quality assurance engineering can be obtained at a college or university.
Similar Job Descriptions as Quality Analyst