If you have an open position for a School Counselor, we will help you find the best person for the job. Our School Counselor Job Description Template is composed to help different organizations find reliable and qualified employers for their teams. Our template includes all the duties and responsibilities and all the qualifications a school counselor should have. This template aims to make creating and posting your job temple as easy and as fast as possible. You can do this by using our VIVAHR's recruiting software. Our applicant tracking system helps you have a more efficient hiring process.
Related Job Titles for School Counselor
Academic Counselor
Admissions Counselor
Career Counselor
The Top School Counselor Skills
| | |
| --- | --- |
| | |
| | A big part of being a school counselor is listening to students, and then responding thoughtfully and effectively. While you may be able to develop these skills through training, if you're the person who friends and family turn to in tough times, you may already have the strong communication skills you'll need to work with students. |
| | Students won't want to share their problems with a school counselor who is perceived as being distant and cold. A warm and inviting demeanor is key to working with students, as well as their teachers and parents. |
| | Guidance counselors help students dealing with bullying, disputes with friends, problems at home, and so much more. To do this effectively, you must be able to empathize with what your students are going through and channel this into a compassionate response. |
| Understanding of Diversity | Whether a student has problems at school or at home, a guidance counselor must consider how that student's socioeconomic status, race, ethnicity, religion, sexual orientation, or gender identity may come into play. A school counselor must be able to listen to and help students from all walks of life. |
| | Unfortunately, guidance counselors at times have to help students dealing with neglect, abuse, risky behavior, or other dangerous circumstances. Being able to recognize a harmful or potentially life-threatening situation and taking the steps to help remove students from these situations is a key skill for any school counselor. |
School Counselor Job Description Template (Free)
We are searching for an empathetic and passionate school counselor to guide and help our students with their academic and personal development. The responsibilities and duties of a school counselor include evaluating students' abilities, helping them with college choices, and providing them with a supportive and safe environment.
To become a successful school counselor, you should have a good sense of empathy, be compassionate and patient. Our ideal candidate is someone with a master's degree in counseling, has previous work experience, and is friendly and approachable.
School Counselor Duties & Responsibilities:
Monitoring student progress and making sure the counseling programs are effective
Developing and implementing school guidance programs
Working with students one on one or in a group setting
Helping students make their college choices, guiding them through all the possibilities
Helping students resolve their problems with their friends or at home while providing them with a safe and trustworthy environment
Creating academic plans with the students to help them excel
Guide students through difficult lessons and situations
Collaborating with other administrators and educators to help make sure the counseling programs meet their goals
School Counselor Requirements:
Bachelor's degree in an educational or behavioral field
Master's Degree in the following fields: Counseling/Guidance, Education, or Social Work
Excellent verbal and written communication skills
Great sense for empathy and ability to discuss sensitive topics with students and other staff members
Familiar with interpreting and evaluating standardized test results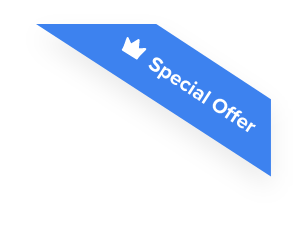 Joshua F.
Redline Electric & Solar

"The best recruiting platform on the market! VIVAHR allowed us to create a dashboard and applicant experience like no other!!"
Get more applicants from the
Best Job Boards
Post for free to 50+ job boards
Unlimited Job Postings
Unlimited Applicants

Sample Interview Questions For School Counselor
Personal
Why did you become a school counselor?
Where do you see yourself in five years?
What are your strengths and weaknesses?
Human Resources
How would you approach peer bullying?
How would you react to a colleague mistreating a student?
What advice would you give a student with anxiety?
Management
Tell me about a successful case you handled?
How do you manage your time during counseling?
How do you make a student feel comfortable?
Technical Skills and Knowledge
What makes a good school counselor?
How would you help a student with their college choice?
What are the Educational Requirements For a School Counselor?
To become a school counselor, you should have a bachelor's degree in an educational or behavioral field and a master's degree in school counseling. You can also earn additional certificates you see fit, or you can also get a doctorate.
How Much To Pay a School Counselor When Hiring
According to the U.S Bureau of Labor Statistics, a school counselor can earn an average annual salary of $58,120, meaning $27.94 per hour. However, this can vary based on place of employment, previous work experience, and educational background.
Frequently asked questions about School Counselor
Does it take long to become a school counselor?
It takes somewhere between 6 to 7 years to become a school counselor. First, you must complete an undergraduate program and then a master of education in counseling that can take two to three years.
What are some career advancements a school counselor can have?
You can acquire a doctorate in clinical psychology if you are interested in further diagnostics and treatments or academic consulting and research. Getting a doctorate takes five to seven years, depending on the institution and if you are going part-time or full-time.
Will I be able to find a job in this position?
According to the Bureau of Labor Statistics, the demand for this position is expected to rise by 8% between 2018 and 2028.
What are some qualities a school counselor should have?
A school counselor should have a great sense of empathy, mentorship skills, be friendly and approachable. Great communication skills as well as kindness and patience.
Similar Job Descriptions as School Counselor