An academic advisor is responsible for providing educational guidance and assistance for students by planning schedules, recommending courses, and determining appropriate education solutions for different students. Academic advisors also assist at-risk students.
Academic Advisors, or College Advisors, help students achieve their educational goals by working closely with them to select courses, identify strengths, choose a major, and act as a resource until they graduate. The role requires the advisor to keep a precise record of a students' academic progress and meet with students periodically to provide feedback and guidance toward completing a degree program. Depending on the institution, academic advisors may work with students in a select few programs and specialize in guiding certain degrees or offering advice to a more general group of students.
Related Job Titles to Academic Advisor
Career Advisor
Student Advisor
Learning Specialist
Academic Advisor Job Description Template (Free)
We are searching for proactive professionals who are passionate about assisting students as they progress through their academic journey, from new student orientation to graduation. Academic Advisors will help students choose classes, determine their strengths, select majors, and help them work towards careers that fit their talents. To ensure that students progress towards their goals, Academic Advisors will communicate regularly with students, maintain records of their performance, and intervene if declines in grades or attendance occur.
Successful Academic Advisors will have extensive knowledge about their institutions and a strong desire to assist in student development. Ideal candidates will be caring, organized, communicative, and accessible.
Academic Advisor Duties & Responsibilities:
Discussing career and educational goals with students.
Aiding in the course selection process to ensure progress towards student goals.
Displaying an interest in student development.
Identifying student strengths and weaknesses.
Maintaining updated reports on student progress.
Intervening if behavioral or academic abnormalities occur.
Connecting students with resources, such as counselors or tutors.
Demonstrate a strong understanding of institutional policies.
Assist students in course registration.
Provide counseling for students working with challenging courses or life challenges that may interrupt degree completion.
Provide written documentation upon request.
Transfer necessary documents to different departments, schools, or districts upon request.
Effectively communicate institutional standards for graduation.
Academic Advisor Requirements:
Bachelor's degree related to education, Master's degree may be preferred.
Experience in student counseling, development, education, or related field.
State license or certification.
Strong communication and interpersonal skills.
Computer skills.
Ability to maintain accurate and updated records concerning student performance.
Understanding of institutional policies, procedures, and resources.
A desire to help students in their academic journey, from enrollment to graduation.
Must be highly organized and capable of handling multiple caseloads
Knowledge of database software (such as Excel, Google Sheets, etc.)
Functional knowledge of Microsoft Office tools
Strong communication skills
Effective listening skills
The ability to work with a diverse group of students of different ages
Proven ability to work independently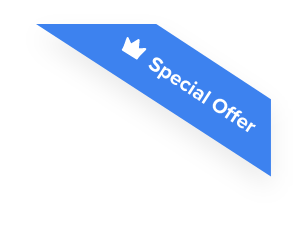 Joshua F.
Redline Electric & Solar

"The best recruiting platform on the market! VIVAHR allowed us to create a dashboard and applicant experience like no other!!"
Get more applicants from the
Best Job Boards
Post for free to 50+ job boards
Unlimited Job Postings
Unlimited Applicants

Sample Interview Questions For Academic Advisor
Here is a set of interview questions to get you started when interviewing an Academic Advisor and these can help narrow options until you find the ideal candidate:
How would you ensure that students achieve their goals? How would you track their progress?
Why do you want to work as an academic advisor?
If you saw that a student's grades were slipping, how would you approach the problem?
What daily activities do you think Academic Advisors perform?
How have Academic Advisors helped you? Why was this meaningful?
Which resources would you use to handle student issues?
What do you expect from teachers, counselors, and other colleagues at school?
How do you plan to gain the trust of uncooperative students?
What are the Educational Requirements For an Academic Advisor?
Academic advisors should have a minimum of a Bachelor's degree. Although a specific degree program is not required, degrees in education or counseling are highly preferred for this career. Advanced degrees in educational leadership or counseling may also be necessary, particularly for post-secondary academic advisors. Successful academic advisors should have strong communication skills and be highly organized.
How Much To Pay Academic Advisor When Hiring
The average Academic Advisor salary in the United States per hour starts from $17 to $25 or more, annually $49,439 as of March 29, 2021, but the range typically falls between $44,012 and $55,983. Salary ranges can vary widely depending on many important factors, including education, certifications, additional skills, the number of years you have spent in your profession. With more online, real-time compensation data than any other website, Salary.com helps you determine your exact pay target.
Similar Job Descriptions as Academic Advisor