Do you require assistance with your hiring process? You look to be in the proper spot. As a starting point, use our FREE Mentor Job Description Template and follow the instructions. A dedicated team of customer success experts who will help you make more informed recruiting decisions.
VIVAHR Software is a fantastic way to improve the efficiency of your hiring process. You should be conversant with the complete job description as an employer. Keeping in touch with current and previous candidates improves your hiring reputation and increases conversion rates. VIVAHR is the only Recruitment Management System on the market that provides your HR personnel with the tools they need to become recruitment marketing specialists.
What is a Mentor?
A mentor is a person who acts as an advisor or coach for a mentee who is less experienced or advanced, imparting expertise and professional knowledge from a more experienced standpoint.
A mentor is accessible to their mentee to give guidance, support, and answer questions at the heart of the relationship. Mentors watch for their mentee's best interests. Mentors typically gain from functioning as trusted advisers, while mentees usually profit from this connection.
Related Job Titles for Mentor
The Top Mentor Skills
| | |
| --- | --- |
| | |
| | Good mentors are self-assured in their talents and they know how to inspire their peers to follow in their footsteps. Look for a mentor that is always pushing themselves to work outside of their comfort zones. When looking for a confident mentor, make it a point to take on additional tasks. |
| | Great mentors, in most circumstances, have worked in the same or a comparable field as you. Their talents, expertise and contacts are far more valuable to your career advancement because you work in the same sector. An excellent mentor will be able to use their extensive experience to assist you in learning more about your field. When choosing a mentor, seek someone with at least five years of expertise in your industry and who keeps up with the newest research and trends. |
| | Mentors that are most successful set objectives and create action plans to better themselves. When you work with a mentor, attempt to develop goals together, such as improving critical skills or establishing a professional path. After you've established your objectives, you may turn them into an action plan to help you advance your career. |
| | Honest people are good mentors. Whether negotiating a huge commercial transaction or agreeing to a little commitment, they seek to keep all of their commitments and accept responsibility for their actions. Make an effort to locate a mentor who shares your ethical values. |
| | Mentors frequently share their experiences and provide advice in person or via email. Mentors that are the most supportive pay special attention to their mentees. Mentors who are successful tend to dedicate equal amounts of time to listening and talking, and their active-listening skills guarantee that they hear and comprehend what you say. When looking for a mentor, seek someone who will listen to you and provide constructive comments so you may obtain the aid you need. |
Mentor Job Description Template (Free)
We're looking for a dedicated Mentor who can help new employees adjust to our established program. The mentor should familiarize these persons with our current structures, encourage them to attend our institute's activities, and inform them of any relevant opportunities. The mentor should also identify their mentees' adjustment issues and work to fix them as soon as possible.
To be an effective mentor, you must be well-versed in the challenges that come with shifting to new environments. Finally, a notable mentor will support their mentees' social integration to provide a well-rounded, rewarding experience at our company. Are you up for it? This is your chance to grow and start something new and challenging. Now is the time to apply, and let's thrive together!
Mentor Duties & Responsibilities:
Managing initial gatherings to get to know your mentees.
Informing your mentees about our institute's procedural rules and initiatives will help you place them.
Notifying your mentees of anticipated adjustment-related challenges and providing them with appropriate tools to assist them to overcome them.
Staying in touch with your mentees to assess their development.
Encouraging mentees to participate in mentor-mentee bonding activities to help them with their social orientation.
Providing support to mentees at periods of emotional and medical distress.
Attending mentoring sessions to discuss progress, problems, and scheduled mentorship events.
Reporting all urgent problems to our Head of Mentorship for a thorough examination.
Mentor Requirements:
Mentoring experience that can be demonstrated.
Knowledge of good mentoring techniques.
Exceptionally knowledgeable about our institute's basic concepts and structures.
Excellent orienting abilities.
Ability to follow through on all personal obligations.
Ability to detect emotional, medical, and other problems.
Excellent tracking and intervention skills.
Pleasant, courteous, and capable.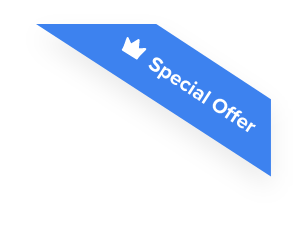 Joshua F.
Redline Electric & Solar

"The best recruiting platform on the market! VIVAHR allowed us to create a dashboard and applicant experience like no other!!"
Get more applicants from the
Best Job Boards
Post for free to 50+ job boards
Unlimited Job Postings
Unlimited Applicants

Sample Interview Questions For Mentor
At this stage in the employment process, use these example Mentor interview questions. These questions will aid you in completing the remainder of your application process and selecting the best candidate for the job based on their abilities and responses.
Personal
What would your former mentees say about you?
How did your past work experience help you prepare for this position?
Give an example of your management style. What effect does this have on the way you train?
Human Resources
Describe a moment when you had to retrain an employee who was having trouble in their job.
Tell me about an instance when you effectively mentored a coworker.
Can you tell me about a moment when you had to train a boss?
Management
If we recruited you, what would be your top priorities for the first week on the job?
How well can you manage your time and stay organized?
What approach do you employ to manage your workload?
Technical Skills and Knowledge
Give me an example of a time when you had to instruct a group on a subject in which you weren't an expert.
Describe a moment when you dealt with a seminar participant's disruptive conduct.
Tell me about a moment when you employed interactive training strategies to improve your skills.
What are the Educational Requirements For a Mentor?
Mentors with a bachelor's degree account for 66.9% of the total. In terms of higher education, we discovered that 9.9% of Mentors had earned a master's degree. Even though most Mentors have a college degree, anybody with a high school diploma or GED can become one.
How Much To Pay a Mentor When Hiring
Mentors usually earn from $18,000 to $33,500 per year, and their median annual salary is around $27,402. The hourly wages range from $9 to $16, and the median hourly wage is $13.
Frequently asked questions about Mentor
What makes mentoring so valuable?
This is because mentors may provide insight and assistance to help individuals traverse their undergraduate and graduate educational journeys.
Mentors provide their mentees with a sounding board. In addition, mentors may play an important role in assisting incoming or recent graduates in securing a decent job.
What Characteristics Make a Good Mentor?
Relevant expertise or knowledge.
A willingness to share that expertise.
Eagerness to invest in others.
A respectful attitude.
Being able to provide direct and honest feedback.
Reflective listening and empathy.
What qualities do you want in a mentor?
A mentor should be someone you admire for their wisdom and ability. They should be someone who motivates you to be better and shows the abilities and behaviors you like, even if they aren't a direct role model.
What is the distinction between a mentee and a mentor?
A mentee is someone who has established a personal or professional goal for themselves and believes that with the guidance and support of a mentor – as well as their own efforts – they can achieve it.
Similar Job Descriptions as Mentor