Are you ready to hire a Respiratory Therapist? We offer a Respiratory Therapist Job Description Template to help you find the perfect candidate for your company's position. Our job description templates are specifically made to help you cover all the education requirements and duties, and responsibilities for each job type. You can use our VIVAHR hiring software to help you manage and track all the applicants that apply. You can even customize this template to your company's needs and requirements.
Respiratory therapists assist patients who have breathing difficulties. This can include various problems like asthma, respiratory disease, and emphysema. Patients can vary by age, infants with difficulties breathing as well as adults with lung disease. Respiratory therapists can also perform emergency aid for heart attacks, shock, and any other forms of breathing problems.
What is a Respiratory Therapist?
Respiratory therapists are professionals of the respiratory system. They administer oxygen, bronchodilators, and other pulmonary treatments to patients with conditions such as asthma or emphysema. Respiratory therapy services can also be administered in an emergency setting when a patient experiences a loss of airflow (often CPR). The profession also includes individuals whose focus is on the use of mechanical ventilators.
Respiratory therapists are qualified to work in hospitals, clinics, home healthcare settings, and private practices that provide respiratory care services. They may also be found working for large corporations such as those dealing with construction or mining, where occupational health standards require them to ensure the safety of their employees.
Related Job Titles for Respiratory Therapist
Medical and Health Service Manager
Radiation Therapist
Registered Nurse
The Top Respiratory Therapist Skills
| | |
| --- | --- |
| | |
| | One of the key skills a respiratory therapist should have is problem-solving. Remember that when evaluating patients and their symptoms, the goal is to help them solve their health problems. Your job is to assess, consult, recommend and administer treatments to better the health of your patients. |
| | Respiratory therapists unusually work within a team and interact with patients as part of that team. Working closely with supervising physicians, you should be able to clearly understand and follow certain instructions during the treatment of a patient. |
| | Some patients might not be as strong as others; they might need extra emotional support and compassion. An excellent respiratory therapist understands this and should be empathetic to their patients' needs. |
| | Every patient should receive appropriate treatment and the proper medication. This is why a respiratory therapist should have excellent attention to detail. Their job is to diagnose and monitor patients; by being attentive, they ensure that the patient is in good hands. |
| | To calculate the correct dose of treatment for patients, a respiratory therapist should know anatomy and physiology. |
Respiratory Therapist Job Description Template (Free)
We are looking to hire a licensed respiratory therapist to add to your facility of healthcare professionals. The position includes an array of health care services such as providing emergency care to patients through artificial respiration and cardiac massage, setting up and operating our facility's devices, and maintaining patients' charts.
Our ideal candidate holds a degree in respiratory therapy and an RCP license and has an in-depth knowledge of pulmonary function and previous experience with respiratory equipment such as therapeutic gas administration and mechanical ventilators. We are looking for someone who is educated and experienced as well as communicative and friendly.
Respiratory Therapist Duties & Responsibilities:
Setting up and operating respiratory equipment
Maintaining and recording patient charts
Providing emergency care to patients such as CRP, cardiac massage, and artificial respiration
Cleaning and inspecting respiratory equipment making sure it functions efficiently
Checking pulmonary function in patients
Working together with other healthcare professionals on creating a treatment plan
Evaluating patients health problems
Administering treatments for patients with respiratory problems
Respiratory Therapist Requirements: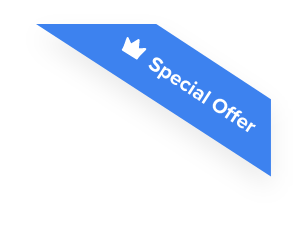 Joshua F.
Redline Electric & Solar

"The best recruiting platform on the market! VIVAHR allowed us to create a dashboard and applicant experience like no other!!"
Get more applicants from the
Best Job Boards
Post for free to 50+ job boards
Unlimited Job Postings
Unlimited Applicants

Sample Interview Questions For Respiratory Therapist
Personal
What would you say are your strengths and weaknesses?
What made you choose to become a respiratory therapist?
What qualities should a successful respiratory therapist have?
Human Resources
How would you motivate your patients?
What would you do if you saw an employee breaking hospital policies?
How do you motivate patients who feel discouraged?
How would you handle it if you saw an employee breaking company policies?
Management
What are some of the duties you performed in your previous respiratory therapy role?
What do you enjoy most about clinical rotation?
How do you manage your time during a day at work?
Technical Skills and Knowledge
How many years of experience do you have?
Why do you have to measure a patient's pH before respiratory therapy?
Did you ever encounter a patient that had a condition beyond your expertise? How did you handle it?
What are the Educational Requirements For a Respiratory Therapist?
To become a respiratory therapist, you must complete either an associate's degree that lasts two years or a bachelor's in respiratory care that lasts four years. You must also obtain a license and pass credentialing examinations such as CPR.
How Much To Pay a Respiratory Therapist When Hiring
According to ZipRecruiter, the median salary of a Respiratory Therapist is $70,501 per year, meaning $34 per hour. This salary can vary depending on the place of employment and education, so anyone can earn from $38,000 to $142,500 annually, meaning hourly between $18.27 and $63.94
Frequently asked questions about Respiratory Therapist
Is being a respiratory therapist a popular job?
Between the years 2019 and 2028, according to the U.S. Bureau of Labor and Statistics, this position is expected to rise by 21%
Does it take a long time to become a respiratory therapist?
They can complete a bachelor's degree that takes about four years, or complete an associate's degree, which takes about two years.
Are respiratory therapists considered important to the healthcare industry?
They play an essential role in the healthcare team by helping doctors, and other medics support their patients during important procedures. They play a role in helping the patient get back to being healthy as quickly and efficiently as possible.
What kind of benefits do respiratory therapists receive?
The benefits they receive include holidays, sick days, retirement plans, and health insurance.
Similar Job Descriptions as Respiratory Therapist