An Emergency Medical Technicians' job is to respond to emergencies and stabilize patients before they are taken to the hospital. This is an entry-level position; however, you can advance to a paramedic known as EMT basic.
To help you find the best candidate, we have created an Emergency Medical Technicians Job Description. It includes all the duties and responsibilities, as well as all the qualifications an EMT should have. This template aims to make creating and posting your job temple as easy and as fast as possible. Feel free to use our VIVAHR's recruiting software. This applicant tracking system helps you have a more efficient hiring process.
What is an EMT?
An EMT, or Emergency Medical Technician, provides pre-hospital care to patients in emergencies. They are trained and experienced with the use of equipment for performing medical interventions during emergencies such as cardiac arrest, shock/hypovolemic shock from blood loss due to injury or bleeding (including childbirth), trauma including wounds and fractures, respiratory emergencies such as asthma and choking, environmental emergencies including exposure to chemical spills or radiation.
An EMT may also administer medications orally and intravenously. They are trained in administering oxygen therapy; monitoring vital signs such as heart rate (including electrocardiography), blood pressure, temperature, etc.; assisting with childbirth/deliveries of newborns; and with the use of various types of equipment including stethoscopes, sphygmomanometer pressure (blood cuffs), thermometers, IV administration sets.
Related Job Titles for EMT
Emergency Room Technician
Medical Equipment Repairer
Physician Assistant
The Top EMT Skills
| | |
| --- | --- |
| | |
| | Patients need emotional support in emergency situations. Being an effective EMT means having a great deal of compassion and empathy especially to patients that are scared, nervous, or in a life-threatening situation. |
| | In stressful situations, an EMT should be able to speak in a clear and concise manner to patients and other colleagues. Excellent communication skills are valuable to have when giving orders, patient information to doctors, and explaining procedures to patients in need. |
| | Having good awareness of the situation at hand is a good skill to have. Maintaining the safety of the patient, the team, and yourself is important and could save someone's life. |
| | An EMT comes across very urgent situations that require time-sensitive action. Remaining calm in these situations is crucial in order to make the right decisions when evaluating the issue and health of the patient. |
| | Patients will often tell you what happened and how it happened, it is your job to listen and execute your duties properly. |
EMT Job Description Template (Free)
We are searching for a qualified EMT to join our team for emergency medical services. In this position, you will respond to emergencies and provide basic medical procedures while maintaining composure under pressure. You should coordinate and communicate well with patients and other EMTs and paramedics in stressful situations. Our ideal candidate is someone who holds an EMT and CPR certificate, has great problem-solving skills, and excellent communication.
EMT Duties & Responsibilities:
Respond to call-outs from dispatchers
Driving and operating emergency vehicles
Attending training and meetings
Helping other medical personnel
Maintaining and monitoring medical equipment, work stations, and vehicles
Complying with the company and hospital policies and protocols
Completing patient documents and reports
Mitigating incidents by protecting the patient and team, controlling the crowd, and performing other duties
Assessing the extremity of the situation and calling additional assistance when needed
EMT Requirements:
High school diploma or GED
Completion of CPR
EMT certificate or license
Valid driver's license
Ability to work in a stressful environment
Great stamina and strengths
Excellent communication skills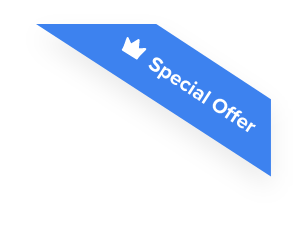 Joshua F.
Redline Electric & Solar

"The best recruiting platform on the market! VIVAHR allowed us to create a dashboard and applicant experience like no other!!"
Get more applicants from the
Best Job Boards
Post for free to 50+ job boards
Unlimited Job Postings
Unlimited Applicants

Sample Interview Questions For EMT
Personal
Why did you want to become an EMT?
What are some of your career goals?
Why do you think you would be a good fit for this position?
Human Resources
How would you handle a patient in fear?
Do you love working in teams or alone?
How would you react during a disagreement with someone you work with?
Management
Are you good in situations that require quick reactions?
How do you manage your time at work?
Technical Skills and Knowledge
Do you have good knowledge of CPR?
What other traits do you have?
Do you possess an EMT license?
What are the Educational Requirements For an EMT?
An EMT doesn't necessarily need a bachelor's degree, but they need a GED or high school diploma. You should also acquire a CPR certificate and an EMT license.
How Much To Pay an EMT When Hiring
The average annual salary for an EMT is $36,650. However, this can depend on your years of experience, your educational background, and your place of employment. The minimum hourly wage is $11.85, and the maximum is $29.88.
Frequently asked questions about EMT
Can you acquire an EMT Certificate online?
Due to the nature of the job, EMT programs are not typically offered online because it requires you to be very hands-on. Some programs offer in-person training and online courses combined.
What is the job outlook for EMTs?
According to The Bureau of Labor Statistics, it is expected to increase by 7% from 2018 and 2028. So the job outlook is positive.
Where do EMTs work?
There are many places where EMTs can work. They are mostly employed in hospitals, but they also work in fire departments and ambulance services. EMTs can also be seen working at festivals, hotels, and amusement parks, providing on-site care.
Is it difficult to become an EMT?
There are different levels of EMT training. The entry-level training can take up to 1-2 years.
Similar Job Descriptions as EMT