Do you need to hire a Physical Therapist Assistant for your business? This template is a Free Physical Therapist Assistant Job Description that you can use to help find your perfect candidate. The job template is easy to post to job posting sites and increases your ability to hire better and faster. In addition, you can add other responsibilities, requirements, and other aspects of the unique position to your business. Writing a good job description is a valuable factor in hiring properly and finding the best talent possible.
A Physical Therapist Assistant performs the duties of supporting a physical therapist to help patients regain mobility in their bodies. Physical therapist assistant works with patients to recover from surgeries, injuries, and illnesses to recover muscle strength and restore movement.
What is a Physical Therapist Assistant?
Physical Therapist Assistants provide care to patients who have been diagnosed with a physical disability. This includes but is not limited to: assisting in mobility, performing therapeutic exercises and massage therapy, instructing others on how best to carry out these therapies, conducting tests and measuring outcomes for rehabilitation programs, providing emotional support by listening attentively and understanding the needs of patients well enough that they can refer them appropriately.
Related Job Titles for Physical Therapist Assistant
Lead Physical Therapy Assistant
PT Assistant
Physical Therapist Assistant Job Description Template
We seek an experienced and licensed Physical Therapy Assistant to help assess, treat, and educate patients under a physical therapist's supervision. The ideal candidate will be able to join our energetic and skilled team and add value daily.
Physical Therapist Assistant Duties & Responsibilities
Assist in identifying patient's needs, educating patient's about their care issues, recommending options, and implementing physical therapy techniques
Teach and guide patients in their exercises
Thoroughly document the patient's progress.
Treat patients with compassion and empathy while helping them with their physical needs.
Adhere to rules and regulations to maintain a safe and clean working environment
Participate in educational opportunities and professional organizations to continue learning new techniques and advances in the field and apply the latest research in work with patients
Adhere to HIPAA laws and respect patients' privacy
Requirements for Physical Therapist Assistant
Previous work experience as a physical therapist assistant
Associate or BS degree in PTA
Effective communication and documentation skills
State Licensure
Exceptional knowledge of anatomy and physiology
Can pass a background check and drug screening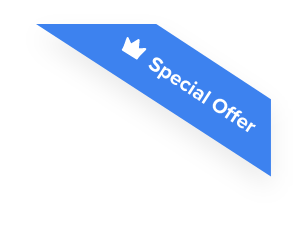 Joshua F.
Redline Electric & Solar

"The best recruiting platform on the market! VIVAHR allowed us to create a dashboard and applicant experience like no other!!"
Get more applicants from the
Best Job Boards
Post for free to 50+ job boards
Unlimited Job Postings
Unlimited Applicants

What Does a Physical Therapist Assistant Do?
A typical workday in a Physical Therapist Assistant's life starts with helping the physical therapist work with patients recovering from injuries, illness, or invasive surgery to regain movement. Physical Therapist Assistants access a patient's physical therapy needs and develop a routine and targeted exercise to help them recover.
Sample Interview Questions For Physical Therapist Assistant
If you are hiring a physical therapist assistant, these questions can help narrow options until you find the ideal candidate:
What made you want to become a physical therapist assistant?
Tell me about a situation where you made a difference for a patient?
How do you explain the physical therapy process to a patient unsure of its purpose?
Have you experienced a patient that is difficult to work with? How did you manage the situation?
Tell me how you organized your tasks and ensure you meet your position goals?
What would you do if there was a problem that kept you from completing your tasks?
Why do you think you would be a good fit for this company?
What are the Educational Requirements For Physical Therapists Assistant?
Physical therapist assistants must complete an accredited associate's degree program and are required to be certified or licensed in all states.
How Much To Pay Physical Therapist Assitant When Hiring
Based on the job and the experience, the range will vary quite a bit. According to the Bureau of Labor Statistics, the median income for Physical Therapist Assitant in 2019 was $23.55 /hour or $48,990 a year. The job market for Physical Therapist Assitant over the next ten years looks to grow by 29%. Compensation and pay can vary based on your local city and state.
Similar Job Descriptions as Physical Therapist Assitant