Are you seeking a new approach to recruiting? You've arrived at the correct location. We've included a FREE Payroll Clerk Job Description Template that will come in helpful as you work through this challenging procedure.
Our VIVAHR Software is a fantastic way to expedite the hiring process! You may use the abilities, responsibilities, and credentials to create a compelling job post and hire the right person. Metrics are critical to track for every company, large or small. Businesses can view all of the data that matters in one place with automated reporting.
What is a Payroll Clerk?
Payroll Clerks work in a company's payroll or accounting department, gathering information about employees' salaries and processing and delivering paychecks. After each pay period, they'll collect employees' timesheets and double-check that their payroll information and work hours are correct. Payroll clerks enter basic data into the payroll system using a software system.
They'll work closely with employees to acquire any necessary payment information and address any queries they may have about their paychecks. Payroll clerks will compute payroll information such as taxes, deductions, bonuses, commissions, and other payable hours with great care. The Payroll Clerk is responsible for investigating and resolving any payroll errors or irregularities.
Related Job Titles for Payroll Clerk
Payroll Specialist
Payroll Manager
Payroll Administrator
The Top Payroll Clerk Skills
| | |
| --- | --- |
| | |
| | Every Payroll Clerk should be well-versed in the Microsoft Office suite of applications. They should be able to use Word to produce reports, Excel to build and apply formulae, and Access to organize and analyze data. Patrol Clerks must also be familiar with accounting-specific software. |
| | Although most of the computations are done by machine, Payroll Clerks must be able to notice any disparities or inaccuracies. It's crucial to be able to conduct some fast mental calculations. They'll spend most of your time dealing with numbers. |
| | Payroll Clerks must be meticulous in their attention to detail. When it comes to payroll, even a minor data input error might have significant ramifications. They must be meticulous in their double- and triple-checking to ensure that everything is in order before the paycheck is sent out. |
| | It's critical to act with honesty and prudence as a payroll clerk. Payroll Clerks have access to data that describe each employee's age, income, Social Security number, bank account information, and other information. They must adhere to privacy regulations and keep the information private. |
| Communication and Customer Service | Payroll Clerks deal with people at all levels of their companies on a daily basis. This necessitates excellent communication and customer service abilities. When explaining how the payroll system works or dealing with any mistakes, they must be patient and pleasant. |
Payroll Clerk Job Description Template (Free) 
We're seeking a dependable Payroll Clerk that can handle all aspects of payroll processing. The payroll clerk's responsibilities include gathering timesheets, calculating compensation, and ensuring that employees are paid on time.
To be effective as a payroll clerk, you must be able to do all jobs with great care. Finally, a top-notch payroll clerk must be well-organized and have strong arithmetic abilities. Let's do this together, shall we? Apply now!
Payroll Clerk Duties & Responsibilities:
Collect and verify timesheets.
Enter employee data and payroll data into the system.
Answer workers' payroll-related queries and concerns.
Calculate payable hours, commissions, bonuses, taxes, and deductions.
Process new hires, promotions, and terminations.
Issue statements outlining earnings and deductions.
Issue paychecks and deliver them to employees.
Investigate and resolve payroll issues.
Update and maintain payroll records.
Create payroll reports on a regular basis.
Payroll Clerk Requirements:
GED/high school diploma.
A bachelor's degree in accounting or a closely related subject is desirable.
Worked in a payroll department previously.
It is advantageous to have some knowledge of payroll software.
Strong focus on the details.
Good communication and math skills.
Exceptional organizing abilities.
Team player.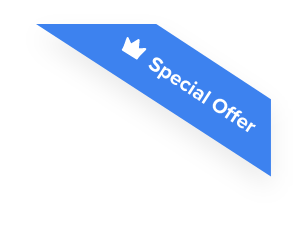 Joshua F.
Redline Electric & Solar

"The best recruiting platform on the market! VIVAHR allowed us to create a dashboard and applicant experience like no other!!"
Get more applicants from the
Best Job Boards
Post for free to 50+ job boards
Unlimited Job Postings
Unlimited Applicants

Sample Interview Questions For Payroll Clerk
To keep the recruiting process moving forward and assure favorable results, replace these samples with Payroll Clerk interview questions. These questions could assist you in completing the rest of the hiring process and identifying suitable candidates.
Personal
What is it about working in payroll that you like the most?
What would your coworkers say about you?
How do you deal with work-related stress?
Human Resources
Tell me about a moment when you had to break unpleasant news to someone. What was your strategy?
Give an example of a moment when your ethics were tested.
What do you do to remain up to date on regulatory and compliance changes?
Management
How do you manage your time to make sure you fulfill your payroll deadlines?
What would you say is the best way to define your management style and how you approach it?
What would you do if you had an urgent payroll processing deadline coming but were unable to access your cloud-based payroll system due to an IT issue?
Technical Skills and Knowledge
In terms of payroll, what are the distinctions between a contractor and an employee?
Describe the concept of Fair Labor Standards.
Tell me about FICA and how it's calculated.
What are the Educational Requirements For a Payroll Clerk?
Apart from a high school diploma or GED, there are no formal education requirements for payroll clerks, however, certificate programs in bookkeeping and payroll administration are available.
They can obtain certification through the American Payroll Association (APA) or get an official designation as a Certified Payroll Professional (CPP) or a Fundamental Payroll Certification (PFC) by passing an exam.
Some employers prefer people with a bachelor's or associate's degree in accounting or a related discipline.
How Much To Pay a Payroll Clerk When Hiring
Payroll Clerks usually earn from $19,500 to $50,500 per year and their median annual salary is around $39,662. The hourly wages range from $10 to $24, and the median hourly pay is $19.
Frequently asked questions about Payroll Clerk
To whom does a Payroll Clerk answer?
Payroll Clerks report to Payroll Supervisors. Payroll Supervisors will give their schedules and daily work to Payroll Clerks. Payroll Clerks will often seek assistance from the Payroll Supervisor if they want more guidance or advice about complicated tasks.
Payroll Clerks will also meet with Payroll Specialists for one-on-one sessions to obtain feedback on their work performance and suggestions on how to improve.
What types of environments do Payroll Clerks usually work in?
Payroll Clerks operate in a company office setting, coordinating with a variety of departments and personnel. Because they often handle private employee payment information and corporate funds, many of them may work in a cubicle or in their own office.
When processing payrolls, they normally work alone at their workstations for most of the day, staring at a computer screen. They'll spend extra time on other days interacting with employees or department heads to handle grievances and manage any payroll issues.
What is the difference between an Accounting Clerk and a Payroll Clerk?
The work duties of Payroll and Accounting Clerks differ significantly, despite the fact that they are both entry-level positions that deal with payments and finances. Payroll Clerks typically work in the payroll department, processing and computing paychecks for employees.
Accounting Clerks are employed in the accounting department and are responsible for many elements of the company's financial operations. They'll produce financial reports, budgets, deposits, and checks, as well as maintain numerous ledgers.
Accounting and payroll divisions are frequently distinct in larger organizations, although both functions are commonly combined in smaller companies. Accounting Clerks may therefore execute their own accounting activities in addition to the tasks that a Payroll Clerk would normally undertake.
What qualities do you look for in a Payroll Clerk?
Each day, a great Payroll Clerk must enter data into the computer system using excellent data entry skills. They should also have outstanding computer abilities, so they can quickly learn how to use typical payroll software systems and execute their payroll processing tasks efficiently.
Payroll Clerks should be able to manage their time well since they generally have a large number of paychecks to handle at once. This ensures that each payment is computed, filed, and sent on time.
To resolve any payroll mistakes or answer any queries, many Payroll Clerks must collaborate closely with other department leaders and workers. They must employ their communication and problem-solving abilities to deliver professional responses and ensure that any payment concerns are managed appropriately.
Similar Job Descriptions as Payroll Clerk