Looking for an Entry Level Accountant? Look no further; we have created an Entry Level Accountant Job Description Template that you can use to efficiently and effectively attract suitable applicants. Our applicant tracking system will assist you in customizing the prototype, posting it to appropriate job boards, and managing applicants.
Get your hiring process back on track with the VIVAHR software. This cutting-edge template for online work boards and jobs sites is designed to effortlessly match you up with a qualified candidate, removing any need for headaches or confusion in this time-consuming process.
What is an Entry Level Accountant?
Entry-level accountants work closely with other departments in the company to provide support for managing a budget. They are also responsible for preparing financial reports and analyzing data that helps them make informed decisions about business operations.
An accounting professional is someone who manages all of your organization's finances, from ensuring you're paying taxes on time to keeping track of how much money you have available every month. The first step to becoming an accounting pro is getting certified (take our CPA exam).
Related Job Titles for Entry Level Accountant
Bank Teller
Financial Planner
Auditor
The Top Entry Level Accountant Skills
| | |
| --- | --- |
| | |
| | To be an accountant, you must be proficient in at least MS office; however, an accountant should be familiar with other accounting software, such as SAP. |
| | It is imperative to be well organized when you are an accountant; you are in charge of managing, updating, and monitoring important information, one wrong number and can go south. |
| | This position requires you to handle many trustworthy tasks and confidential information, so it is essential to understand that finances are confidential and should be kept private. |
| | This job requires you to handle money and finances, so you should be able to correctly and efficiently divide, add and subtract to be quick with accounts. |
| | Accountants must pay close attention to detail because all the financial documents, transactions, and numbers must be correct. |
Entry Level Accountant Job Description Template (Free)
We are looking for a well-organized entry-level accountant who will be in charge of monitoring and maintaining a variety of financial records. This position requires you to organize your balance sheets and accounts and prepare income and expenses reports.
Our ideal candidate should be someone who has attention to detail and can work long hours. An entry-level accountant should have good proficiency in MS Office and know accounting competencies.
Entry Level Accountant Duties & Responsibilities
Being in charge of records of assets and liabilities
Preparing reports
Making balancing sheets and statements such as income
Reviewing income and expenses
Assisting with all accounting-related duties
Responsibly handling confidential information
Storing data on the computer and making sure everything is in order
Entry Level Accountant Requirements
High school diploma or GED
Exceptional in written and verbal communication
Good organizational skills.
Efficient numerical and analytical skills.
Understanding of accounting and financial reporting competencies.
Knowledge of MS Office and other computer software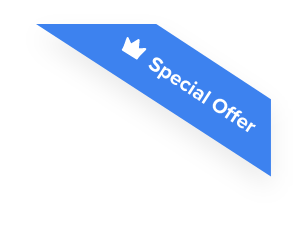 Joshua F.
Redline Electric & Solar

"The best recruiting platform on the market! VIVAHR allowed us to create a dashboard and applicant experience like no other!!"
Get more applicants from the
Best Job Boards
Post for free to 50+ job boards
Unlimited Job Postings
Unlimited Applicants

Sample Interview Questions For Entry Level Accountant
Personal
What made you choose a career in accounting?
What are your greatest strengths and weaknesses?
Human Resources
What type of work environment do you prefer?
How do you keep up with ethical and legal regulations in the accounting industry?
Management
What qualities make a good accountant?
What accounting programs would you like to learn more about?
Technical Skills and Knowledge
What accounting programs would you like to learn more about?
Have you ever reduced the cost of a project?
Do you have any experience in double-entry accounting?
What are the Educational Requirements for an Entry Level Accountant?
To become an entry-level accountant, you should have a high-school diploma or GED. However, if you have a bachelor's degree in finance or accounting, this could help you get promoted to better positions.
How Much To Pay an Entry Level Accountant When Hiring
The average annual median salary of an entry-level accountant is $40,777. The highest annual salary is $56k, while the lowest is $23k. Of course, this varies depending on where you work, but the wage ranges from $23.00 and $26.92 per hour.
Frequently asked questions about Entry Level Accountant
What is the difference between an auditor and a CPA?
An accountant may focus on auditing, which means examining companies' books to ensure their financial statements are accurate. However, a Certified Public Accountant (CPA) focuses more specifically on taxation–they help clients file taxes with both state and federal agencies. Furthermore, CPAs can be qualified in different areas of accounting, such as public accountancy or management consulting services for private enterprises; these designations correspond to specific exams passed by exam candidates after at least four years of education followed by supervision.
What is the first thing that pops into your head when you think of an accountant?
Spreadsheets, calculators, and numbers. Unfortunately for accountants everywhere, they are not living in a world where their jobs involve just these three things anymore. Fortunately, though there has been some innovation as far as accounting software goes, to still make it possible for them to stay on top of everything no matter what kind of business or industry they work with!
What does an accountant use to keep their books in order and maintain records?
You might be surprised that many accountants still manage finances with pen, paper, and calculators or spreadsheets.
An accountant is a professional who helps someone understand their company's financial status by keeping track of money coming into it (revenue) and going out of it (expenses). It can seem like they work all day long just crunching numbers. Still, particular software programs are designed for accounting professionals, such as QuickBooks Pro, which has become popular over recent years due to its easy-to-use interface.
Similar Job Descriptions as Entry Level Accountant