Finding the ideal applicant might be difficult and exhausting. That is why we are here. Our guidance and assistance throughout this journey will be very beneficial to find a perfect candidate! This FREE Medical Office Assistant Job Description Template can assist you in identifying a qualified and trustworthy employee for your company or organization. Finding a new addition to your time is just around the corner.
If you try using VIVAHR software to publish your job search you are on the great path to making the recruiting process easier and more enjoyable. You'll have a better chance of finding the right match this way.
What is a Medical Office Assistant?
Medical Office Assistants oversee contacts with patients, insurers, and medical personnel at a healthcare provider's front desk or office. Their job is to maintain track of patient information and arrange office records so that all patients receive quick service and give accurate payment information.
Patients engage with Medical Office Assistants by assisting them in filling out intake forms, contacting to remind them of appointment times, working out payment plans, and outlining the next steps in processing a referral or filling a prescription. They organize medical documentation and keep track of interactions with each file.
Related Job Titles for Medical Office Assistant
Medical Receptionist
Medical Secretary
Medical Office Administrator
The Top Medical Office Assistant Skills 
| | |
| --- | --- |
| | |
| | Medical assistants must be able to communicate effectively both in writing and verbally. You should feel at ease conversing with patients, effectively explaining crucial ideas, and giving comprehensive written notes. Answering phones, replying to emails, and interacting with both patients and coworkers are some of the everyday responsibilities that demand communication skills as a medical assistant. |
| | A skilled medical assistant would be able to easily manage their own time as well as the time of their employer. If you work in a doctor's private office, for example, you may be expected to plan appointments for the doctor. Employers want to see that you can complete tasks on schedule and keep the workplace running smoothly. |
| Cleanliness and Organization | In the healthcare business, sterile equipment is required. If you've worked as a medical assistant before, you may already be familiar with the tasks required in keeping medical equipment clean. Employers will see that you take this task seriously and that you know how to handle it if you put this talent on your resume. |
| | A medical assistant's job requires a lot of paperwork, which is necessary for keeping patients healthy. In order to offer effective medical treatment in the future, doctors and nurses require an accurate record of any surgeries or drugs that a patient has had. The medical assistant is frequently responsible for keeping notes of these procedures and drugs for future reference. In order to keep accurate records, a skilled medical assistant will pay special attention to detail. List this as a talent on your CV even if you have no prior experience maintaining records, especially if it is not in the healthcare industry. |
| | You will frequently interact with people who are unwell or in suffering, which necessitates compassion and empathy. Someone who likes serving people and working with them makes an outstanding medical assistant. You might include examples of how you aided individuals to demonstrate your interpersonal abilities on your resume. In this case, volunteer work, for example, might be useful. |
Medical Office Assistant Job Description Template (Free)
We are looking for administrative responsibilities at our healthcare center, so we are searching for a detail-oriented and organized Medical Office Assistant. Answering phones, scheduling appointments, and gathering patient information are all responsibilities of the medical office assistant. Seems interesting?
You must be able to multitask and remain cool in difficult conditions to be effective as a medical office assistant. An excellent medical office assistant organizes information in a logical manner. If you want to grow as an individual and be a part of the team, join us TODAY. Isn't it intriguing? Improve your communication skills and learn all of the trade tricks. Let's make a difference together; apply now!
Medical Office Assistant Duties & Responsibilities:
Greeting patients who come to the institution, addressing their questions, and assisting them with filling out the necessary paperwork.
Answering phones, setting up appointments, routing calls as needed, and dealing with any inquiries.
Notifying a doctor, nurse, or other healthcare providers of upcoming appointments.
Maintaining a filing system for all patient documents and reports received, as well as responding to emails and other forms of electronic communication as needed.
Creating invoices and bills, insurance forms are processed, and suppliers and contractors are managed.
Keeping track of inventories and scheduling orders as needed.
Transcription of all treatment notes and documentation.
Medical Office Assistant Requirements:
A high school diploma.
Worked as a medical office assistant previously.
The devil is in the details.
Excellent computer literacy and knowledge of medical record-keeping systems.
2 years of administrative experience.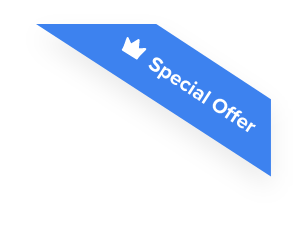 Joshua F.
Redline Electric & Solar

"The best recruiting platform on the market! VIVAHR allowed us to create a dashboard and applicant experience like no other!!"
Get more applicants from the
Best Job Boards
Post for free to 50+ job boards
Unlimited Job Postings
Unlimited Applicants

Sample Interview Questions For Medical Office Assistant
Use these example interview questions for the Medical Office Assistant once you've collected all of the applications. During the rest of the hiring process, these questions may help you choose a good applicant for the job position. With our help, you can make this a pleasant and engaging experience.
Personal 
In five years, where do you see yourself?
What piques your interest in this position?
Please give a brief description of your previous experiences.
Human Resource Management 
What were the most significant hurdles you faced in your prior position?
Describe a period when you failed and the lessons you learned from it.
How well do you deal with stressful situations?
Management 
How effectively do you organize your to-do list?
How can you ensure that you arrive on time?
Do you enjoy multitasking?
Technical Knowledge and Skills 
What sort of medical equipment have you worked with before and can you maintain and operate it properly?
What kind of medical software or technology have you employed to document your work?
What is your best skill?
What are the Educational Requirements For a Medical Office Assistant?
To work as a Medical Office Assistant, you must have a high school diploma or a GED. Employers, on the other hand, may prefer to recruit applicants with an associate's degree or who have finished a medical assisting program. Organizations also search for people who have earned the National Health Career Association's Certified Medical Administrative Assistant accreditation.
Although some Medical Office Assistants require less schooling and may learn their responsibilities on the job, most companies prefer individuals who have a working understanding of medical words and regulations, laws and ethics, and practice and malpractice specializations.
How Much To Pay a Medical Office Assistant When Hiring
Medical Office Assistants usually earn from $21,000 to $43,500, and their median annual salary is around $33,918. The hourly wages range from $10 to $21, and the median hourly pay is $16.
Frequently asked questions about Medical Office Assistant
What's the difference between a Medical Biller and a Medical Office Assistant?
Medical Billers read medical codes, submit them to insurance, and manage invoices, whereas Medical Office Assistants provide general administrative support in a hospital context.
Medical billers are experts at deciphering complicated coding systems for various sorts of treatments, allowing them to decide if a patient's insurance covers particular operations and prescriptions or if they must pay for them out of pocket.
Medical Office Assistants can assist with billing, but their primary responsibilities are to assist with customers, scheduling, and maintaining the office's inventory. They have a more front-facing job than Medical Billers, engaging with physicians and patients.
What are the responsibilities of a Medical Office Assistant on a daily basis?
Medical Office Assistants usually work from early morning hours and they often prepare a medical room for the patients. They review phone and email messages for any last-minute changes or cancellations in the plan, and they work with doctors and nurses to determine their timeline for taking on new patients.
They fill each exam room with necessary materials and print out the documents and documentation they'll need for the day to speed up the intake process and ensure clinic workers can readily enter new information about their patients.
What qualities to look for in an excellent Medical Office Assistant?
When working with patients and doctors, good Medical Office Assistants are warm and approachable, with exceptional customer service skills. When discussing the intake procedure, they are patient and calm, taking the time to assist customers with filling out documents as needed.
A skilled Medical Office Assistant knows how to keep to a schedule and manage their time so that every patient receives the care they require. They are meticulous in their attention to detail, such as recognizing when stock is low or a file is misplaced, in order to avoid errors and inefficiencies.
A Medical Office Assistant reports to whom?
Medical Office Assistants often report to an Office Manager, who is in charge of the clinic's administrative employees. Many medical offices will employ many Medical Office Assistants to cover the morning and afternoon shifts, ensuring that office communications are not disrupted.
The Medical Office Assistants are scheduled by the Office Manager, who assists them in adhering to office procedures at all times. Patients and their schedules are also reported to Doctors, Nurses, and Lab Technicians by Medical Office Assistants.
Similar Job Descriptions as Medical Office Assistant